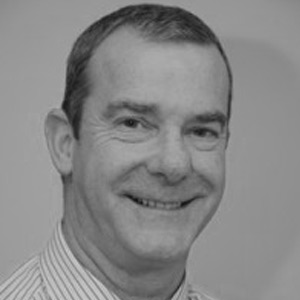 Background
Mike's research career started in 1988 at University College London. In 1990 he moved to the Physiotherapy Department, King's College London, completed a PhD in 1992. He was there as Lecturer, Reader and Professor in Physiotherapy until he moved to the School of Rehabilitation Sciences at St George's University in October 2010. Mike has chaired the UK Chartered Society of Physiotherapy's Research and Clinical Effectiveness Committee; was Clinical Advisor to Arthritis Research UK; advised the NICE committee drawing up clinical guidelines for osteoarthritis as well as several other working groups. He has co-authored over 65 original papers, plus book chapters and patient/GP information.
His research interest is the development and evaluation of clinically effective complex healthcare interventions designed to improve physical, psychosocial and economic capacity of people with chronic joint pain, rheumatic conditions, low back pain, falls in the elderly, dementia, cancer and chronic fatigue syndrome. To achieve this he works closely with healthcare users, clinicians and commissioners to ensure interventions are clinically practicable and facilitate wide clinical implementation.
I asked his team why he deserved the award.
They said:
'He is exemplary in how he supports the roll-out of an intervention such as ESCAPE-pain and Joint Pain Advisor which has the potential to improve millions of people's lives.'
'He continuously and tirelessly attends engagements all over the country to promote the programme and educate people and in my opinion he does so very humbly.'
'I have known him since early 2000s, educating even then to instructors on the primary and secondary prevention of Osteoarthritis. He is passionate, compassionate, and all done with humility and a great sense of humour, that you don't always see in people of his status.'
Developing, researching and evaluating the ESCAPE-pain programme. He could have let his research sit on a shelf but has instead spent the last 15 years working relentlessly to implement it in the real world, believing that everyone with knee and hip pain should have access to an evidence-based intervention that can help them.
Commitment to building the evidence base to give professional credence to the ESCAPE-pain programme
Key achievements
- Mike was awarded a NHS Innovation Accelerator fellowship
- His programme has been adopted as a national priority for the AHSN network
- He successfully secured £400k of funding to spread ESCAPE-pain in the community by training exercise instructors to deliver the programme.
- He also secured funding from Versus Arthritis to continue to spread and evaluate his work.
Wow factor
Mike is endlessly motivated by the belief he can help people live better lives and is blown away when he receives feedback from participants describing how ESCAPE-pain has changed their lives, despite the 100's of comments he's received of this nature. Despite coming across the same barriers over and over he keeps going, trying to change the system and make it better for everyone. He celebrates the work of his team with his team and that of the professionals that deliver ESCAPE-pain. Unlike other academics, he doesn't use jargon!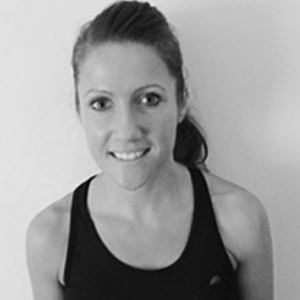 Bio:
Ruth joined Life Leisure in 2013 as Master Trainer, before progressing to Head of Health, Fitness and Communities in January 2018. She has worked in the Leisure industry for 22 years, with roles ranging from Fitness Instructor to Studio Coordinator. In the past 12 months, the impact Ruth has made at Life Leisure has been unrivalled, with countless successful projects which has seen thousands of lives transform for the better.
Her fist task of 2018 was to revamp courses leading to a resounding 100% increase in attendance. Using her own tragic experiences of living alongside people with mental health issues, she designed courses to focus on a holistic approach to health and wellbeing. Ruth also introduced Health and Wellbeing Days, where experts delivered theoretical and practical sessions on how to live a more positive life.
A mother of two, Ruth recognised the barriers to exercise for families and led on the introduction of family activities at Life Leisure. The family membership and family-friendly timetable was implemented. Ruth also introduced the Fitness Festival - free activities promoting group exercise for families. The event proved to be a huge success.
Ruth led on the introduction of Life Leisure's Tough Tribe Obstacle Course Race in late 2017. In what was unknown territory for a leisure trust, Ruth demonstrated inspirational leadership to guide colleagues through adversity (the course was vandalised the night prior to the event). Rather than rest on her laurels, Ruth worked harder in 2018 to ensure that Tough Tribe improved, leading to a 60% increase in participation.
A truly caring person, Ruth identified that freelance instructors were not being recognised for their efforts even though Group Exercise was a significant part of what made members continue to use Life Leisure. Ruth introduced the Group Exercise Awards bringing together Freelance instructors, employees and members to celebrate and reward hard work.
2018 is not over and Ruth is already making strong progress on further projects to support youths from difficult upbringings to find employment in Leisure.
Ruth has achieved all this on top of her "bread and butter"; ensuring Life Leisure has a quality health and fitness offer across 13 leisure facilities. In her spare time she supports industry peers by lending a hand at LFX events as well as leading warm-ups at Race for Life and taking part in Tough Mudder alongside members. Ruth is an advocate for MIND and has raised thousands through various activities.
Ruth epitomises Life Leisure, but also the leisure industry as a whole. Her authentic and caring personality has had a positive impact on so many lives. 18 years on, she continues to deliver classes at David Lloyd on top of her full-time job because she loves to engage with people and see first-hand the difference exercise can make. Considering she operates at such a high level despite constant pressures, Ruth's story is truly inspirational. Life Leisure continues to grow as an organisation and this is in no small part down to the impact of Ruth.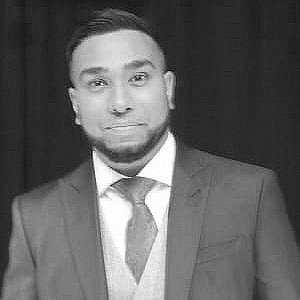 Bio:
Ashraf Islam is a passionate, motivational, energetic and experienced Learning and Development professional with a demonstrable record of achievement aligning learning strategies to business demands and delivering large-scale L&D interventions. Commercially-minded, combined with strong leadership skills, retail knowledge and the proven ability to translate vision into action to optimise workforce performance, drive revenue, empower employees and enhance customer experience.
Ashraf has been an outstanding contributor to The Gym Group. Since joining in January 2017 he has introduced several learning and development interventions for all levels of the business. Needless to say, his passion for wanting the company to be the number one choice for building your career and developing you as in individual is always demonstrated during meetings and through his work.
A few key programmes that really stick out for me that Ashraf has introduced amongst many are, Emerging Talent, a 6-month development programme for our assistant general managers, this has been a huge success and has supported the promotion of over 15 managers nationwide currently running on its 3rd cohort. The Mentor Programme, this was introduced for our senior leadership teams. Matching our senior leaders with the executive board to support and upskill them to further their careers.
The New Ways of Working programme, as part of our change management project, Ashraf took it upon himself to create a two-day training programme to upskill the front-line teams in order to best support them through what would be the biggest change programme in the history of The Gym Group.
What really sets Ashraf apart from others would be a number of things, his passion for people development, his resilience in getting the job done, his consistency to perfection and his ability to engage audiences at all levels.
I believe Ashraf should most definitely win The Outstanding Individual of the Year 2018 award for the reasons above.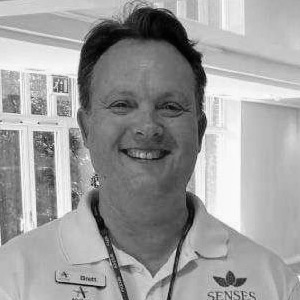 Bio:
Brett has worked in the health and fitness industry for our 25 years. Starting off his career as a fitness instructor in South Africa working his way up to a Senior General Manager in the private and public sectors. In 2016 his fitness passion took at a turn into influencing and training older adults and transforming them into Active Aging adults.
He has built up the two flagship Wellness Centres within Anchor Trust's Hampshire Lakes and Bishopstoke Retirement Villages in Hampshire and has made a key connection between the inner village and outside communities. He has done this All for his passion and belief of Active Aging. He believes in Everyone, irrespective of age, gender or mobility needs can participate in exercise. In this time he instilled that belief in over 630 people.
Brett has an extraordinary way of understanding different clientele to bring out their best achievements.He challenges both their minds and bodies so they believe in themselves with outstanding results. Together with face to face, Brett has embraced the power of social media delivering powerful messages of the benefits of exercise and wellbeing.
Brett continues train up Anchor staff and local volunteers in the delivering of Anchors Active Aging programmes. He believes the success of a Wellness programme is in the attitudes and knowledge of individuals delivering it. So CPD training has to be forfront of everything. Because of Brett's passionate holitic approach towards educating staff, volunteers and customers in delivering Active Ageing programming is best to win this award.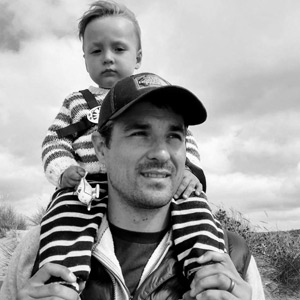 Bio:
Chris is a Physiotherapist by background and has both professional and personal interests in physical activity which he uses to influence his work as a falls prevention practitioner. Falls are the leading cause of harm effecting older people in hospital and community settings and result in untold amounts of lost independence and new disability. However historically falls have been 'prevented' simply by over-protecting older people and restricting their autonomy and independence, which in turn actually results in deconditioning, loss of fitness and ultimately more falls.
Chris instead recognises that physical activity provides the best solution to empowering older people to be able to tolerate and live with falling and goes about his work by ensuring all of our staff understand this too. As such our hospital staff are increasingly aware of the importance of helping out patients to remain physically active whilst in hospital which is an environment that typically results in huge amounts of inactivity.
Chris deserves this award for raising awareness of how important physical activity is for our patients clinically but also for their ability to return home independently. Delayed discharges due to a loss of physical strength can cause huge distress to patients and their family members and Chris is helping our staff to anticipate this and put in place physical activity strategies to prevent this situation from arising where possible. He has also supported our community partners and has delivered falls prevention workshops to colleagues from the Alzheimer's society and Rainbow services (voluntary support service for older people) amongst others.
He thinks creatively and is now in the midst of striking up a partnership between our hospital, the council and a private gym provider to set up an innovative community based falls prevention class for the over 50's. Chris deserves this award because despite the restricted finances of the NHS and clinical demands of his job he manages to find creative and effective ways to promote patient empowerment through the use of physical activity.
In his first year in post he oversaw a significant decrease in our fall rates, he sits on the local council health and wellbeing board, delivers both formal and informal training weekly to staff and community partners, works with the Royal college of Physicians national falls audit steering group, will be speaking at the upcoming inaugral 'NHS Improvement' Falls conference on how to prevent the deconditioning of patients, and is the editor of the national journal Agility which he has used to promote physical activity amongst his physiotherapy peers. He also uses twitter regularly to promote the value of physical activity in empowering older people and shares his thoughts and learning as widely as possible for the betterment of falls prevention, whilst also supporting the Chartered Society of Physiotherapys' #LoveActivity campaign.