Jenny Patrickson, Managing Director, Active IQ
"Education is not the learning of facts, but the training of the mind to think," Albert Einstein famously said.  A good education provider will know this of course and understand their role is to encourage learners to think for themselves, seek out further knowledge, expand their horizons and be curious to find out more. Einstein gave us a number of pithy and profound quotes around education.
Another of his I like is, "Education is what remains after one has forgotten what one has learned in school." This reminds us that 'education' is not limited to our school-age years. Furthermore, vocational learning and professional education can – and should – be a far different experience from learning by rote in the classroom.
Before I joined Active IQ, I worked within education provider and operator environments and learned a great deal from this experience.  Prior to that I was a professional dancer and trusted the education process to enable me to move from this career into the world of fitness education where I worked as a lecturer and trainer for fitness and group exercise instructors.  My role is somewhat different today, but the principles of education and the true value of inspirational teaching remain with me, forming the firm foundations on which I built my career.
A good start
My experience of coming into this industry as a practitioner and then fitness instructor is not unusual.  Many managers, managing directors, CEOs and business owners will have started in a similar role. And therein lies their strength – understanding how it feels for new recruits and colleagues who are starting out, learning and progressing their careers.
Fundamental to all this is the education provider whose support and guidance help shape and steer us as professionals. The role of an education provider – especially those offering vocational and adult training – is not simply to impart information and help students pass exams. We should have left this formulaic approach when we left school.
A good education provider will instil confidence and pride in a student's work, not just knowledge. They will develop in their students a sense of curiosity and a desire to keep questioning as much as learning. In a nutshell, a training provider worth his or her salt will bring a little extra something into the learning process – something that books and websites alone can't teach.
Never stop learning
Einstein believed that, "Once you stop learning, you start dying."  We must feed our curious and inquisitive minds and follow our desire to learn more each day. This process will not require education providers to email or WhatsApp us regularly to prod us into action: if they've done their job well, such a desire will be instilled in us forever.
Speaking of doing their job well, education providers are perhaps the unsung heroes of our dynamic and diverse sector. Whether working as third-party training providers or in-house alongside operator employers, good education providers have the potential to create and retain our industry's best talent. And we ignore their ability and the value they bring to our sector at our peril.
Time to celebrate
Historically, we have been very good as a sector at celebrating the achievements of individuals, teams and organisations who have excelled in their work with industry awards events chock full of outstanding entries and deserving winners.
Until now, there has been little in the way of recognising the talents of the education providers who have helped to shape these award-winning people and businesses…
All that is set to change this year with the new ukactive Awards Education Provider of the Year Award which will showcase the very best training provision in the sector.  Seeking to shine a light on organisations and programmes that provide excellent delivery, demonstrate innovative resources and assessments and enable learners or employees to show high-quality skills, this is a great opportunity for us to recognise and thank those who provide the foundations for our sector. Here at Active IQ we're very pleased to put our name to this new Award while also continuing our commitment as headline sponsor for the ukactive Awards.
Setting the best example
Good education providers have the opportunity – and responsibility – to set high standards while ensuring a broad learning, full understanding and deep appreciation for our sector. Their job is not simply to 'get students through'. Instead, we look to them to deliver a rich educational experience that is assimilated over time, absorbed fully and executed by students with both commitment and belief.
They are likely to deliver their training in a range of ways, from classic classroom settings and online learning to blended models and even gamification. Their role is not to let learners believe their qualification is the 'end point' of their studies but, rather, the start of their career and springboard to their next learning experience. We know CPD is the cornerstone of evolving skillsets, but without the desire to keep learning, fitness professionals will fall short, and eventually fall out of the industry.
Seeing the best in class
If the education provider does their job well, they will instil a desire to learn more and continue with education, thus setting people up nicely for a rewarding and satisfying career. With so much at stake from the very start of a learner's journey, it's absolutely right that our industry recognises and celebrates the best training and education providers.
I, for one, am looking forward to this year's ukactive Awards entries and have no doubt that even the most experienced among us will learn from seeing how they have excelled in education provision.
The ukactive Awards will take place in Birmingham on Thursday 30 June. Please visit the ukactive Awards page for tickets.
Active IQ is a member of the ukactive Strategic Partner Group – find out more here.
Disclaimer: Any views or opinions expressed are solely those of the author and do not necessarily represent those of ukactive.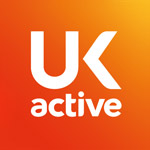 More People More Active More Often