By Jenny Patrickson, Managing Director for Active IQ
I am delighted to see the 2021 UK Fitness Trainer competition final returning face-to-face with contestants battling it out at Loughborough College from 12-14 November. Last year's competition took place virtually due to the pandemic and while this proved to be an excellent event in the circumstances, nothing quite beats seeing people in action in person.
This is always one of the highlights of our year here at Active IQ as we sponsor and support the event. Now in its tenth year, the competition aims to showcase and test the skills, knowledge and ability of personal trainers to deliver excellent fitness instruction to clients. It's open to anyone studying a PT qualification and competitors can enter from colleges, training providers and employers as an apprentice.
This year's finalists will be tested on a range of industry-designed tasks which require diverse skills in personal training. While they can prepare to an extent, they will need to think on their feet when presented with new tasks to complete.
This competition is important for the industry as it gives nearly and newly qualified PTs the chance to learn and develop whilst also showcasing their skills. The contestants learn a lot as they progress through the various stages and their skills and knowledge are enriched.
As for each year's winner, they have a great head start on their career. Speaking to 2019's winner, Danielle Hall, she explains very clearly the value of this competition. Now an online personal trainer, yoga and meditation trainer, Danielle took time out to tell what it meant to win and her advice to others.
Believe in yourself
 "Taking part was truly an amazing experience, I learnt so many important lessons like not giving up when the going gets tough, that there's always more to learn and how to be present. In the run up to the competition, I would have many moments where I thought that I wouldn't be 'good enough'. The main lesson to come from the competition was believing in myself. I originally wanted to do the competition to learn as much as I could about the industry and the competition threw me into all different kinds of scenarios from business to consultations to carrying out a session and by the end of it, I certainly achieved that."
"Taking part also helped me prove to myself that I was more than capable as a trainer. And even though I made some mistakes along the way, it offered an incredible opportunity to learn.  It was very important to me to make these mistakes in the competition and be able to learn how to do it better, rather than to make these mistakes with a client in the real world."
Opportunity for growth
"My advice to anyone to taking part would be to have fun and enjoy it! If you feel overwhelmed at any time (which is completely normal) take a step back and (I know it sounds like a cliche) take three deep breaths. This will help to ground you in the moment and you can go tackle whatever challenge you have from a more relaxed state which will help ensure your nerves don't get the better of you. If you do find you're comparing yourself to the other competitors remind yourself that no one else can be you and that's what you're bringing to the competition. So be yourself and remember it's not the be all and end all. It is a great opportunity for growth.
"Winning was a total shock to me at the time, but I'm so grateful for all the opportunities it has given me. The biggest thing was getting my confidence and having the confidence to go out and be a personal trainer. I also received help from the wonderful Kerry and Anna at Active IQ. They supported me with my logo, business plan and how to deal with things like online trolling. I have also had a couple interviews about the competition which is great because I get to help and inspire others to do this wonderful competition."
Since winning she has provided online Yoga classes during the lockdown for AOC Sport, made a fitness video for Inspiring Wales and helped others with the competition as well as having clients as far afield as America, Canada and Portugal.
I hope her story will inspire and encourage this year's finalists and I would like to wish them all the very best of luck.
To find out more about the Fitness Trainer Competition visit https://www.aocsport.co.uk/competitions/fitness-trainer-competition/
Active IQ is a member of the ukactive Strategic Partner Group – find out more here.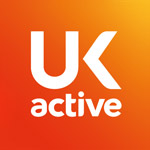 More People More Active More Often