Boutique fitness event Sweat returns this year with a much expanded thought-leadership programme, connecting over 200 forward-thinking brands, startups, influencers and investors to plot the next phase of growth for the boutique fitness market.
Hosted by not-for-profit health body ukactive, Sweat 2018 will outline the next-steps for burgeoning boutique operators – examining how to expand and up-scale while retaining the core identity of the brand.
This event returns to Studio Spaces in East London on Thursday 8th March, with an expanded offering spanning three different areas. This includes a set of boutique clinic sessions led by experts in the boutique fitness sphere, which will allow for audience input and interaction on a diverse range of subjects.
Sweat 2018 brings together a vibrant panel of thought leaders and trend-setters in boutique fitness, with standout speakers including Welltodo Founder Lauren Armes and Emma Barry, Equinox's former Director of Group Fitness for the past three years.
It will also bring together panellists from major fitness brands like F45 and Boomcycle, and exciting new boutique ventures like Run Junkie.
Sweat 2018 will explore a broad range of topics, including what it takes for boutique operators to stand out in an increasingly crowded market and how established operators can begin to upscale and expand.
ukactive CEO Steven Ward: "We launched Sweat last year to serve as a networking and ideas-sharing platform for boutique fitness, which has seen extraordinary growth in the past five years.
"As this market matures, we want to support the sector in its next phase of growth by giving burgeoning operators the tools to reach their full potential in a globalised and highly competitive market, while ensuring the boutique boom represents a permanent shift in the market."
Sweat 2018 will combine interactive elements and networking with a jam-packed day of keynotes and panel discussions.
Emma Barry, who worked with Equinox (the majority owner of Soul Cycle), will open the morning session with a keynote analysing the global trends that are shaping the boutique fitness sector – from the effects of globalisation and increased competition, to exploring how to emulate worldwide success stories.
The event will also include a fascinating debate on "partnership powered boutiques" – exploring how studios can work in conjunction with major consumer brands whilst staying true to their own concept, and what brands look for in a boutique operator. Among the high-profile panellists for this session are Digme Fitness Founder Caoimhe Bamber and Ministry Does Fitness Manager Olivia Brafman.
With digital disruption a global mega trend, Sweat will explore the extraordinary potential technology has for operators in driving footfall – with MYZONE CEO Dave Wright sharing his expertise in harnessing data to build a better user experience, and Move GB Founder Alister Rollins discussing how the next generation of platform based operators can use data to transform the fortunes of a fledgling company.
ukactive is delighted to announce the partners for this year's event – headline sponsors Technogym, as well as miha bodytec, MINDBODY and WellToDo. They will all have a presence at Sweat, with interactive stands showcasing their innovative products, alongside those of other sector-leading suppliers.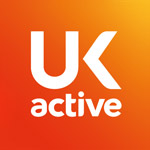 More People More Active More Often