Leaders from across the physical activity sector are preparing to sharpen their skills and confront pressing challenges on a new global leadership course which has today (10 January) been announced by not-for-profit health body ukactive.
The Global Active Leaders Programme, which takes place at the world-renowned IESE Business School in Madrid from February 27th – March 2nd 2018, will bring together chief executives from some of the physical activity sector's leading international companies, including Matrix Fitness, GLL, Go Fit, MYZONE, Netpulse and Alliance Leisure. Nearly 30 global executives from 10 different countries are already confirmed for the three-day course, with just a few places remaining.
Global Active Leaders has been developed by ukactive to support sector figureheads with continued learning and development as they seek to drive the international physical activity movement. The agenda has been tailored to the specific needs of the sector, based on consultations with current CEOs, company founders, senior directors and key Government stakeholders who interact with the activity sector.
The executive training programme addresses a variety of critical business issues that represent both the major internal and external factors influencing the future growth of the global physical activity sector. It will engage attendees in learning and development opportunities that will provide new perspectives, skills and connections to progress their own personal career and drive their company onto greater global success.
Jenny Patrickson, Managing Director of Active IQ, said: "As a leader at an organisation with a pivotal role to play in driving up skills standards and training in the physical activity sector, I cannot overstate the importance of continued CPD throughout your career.
"While it's a solid theory, this can become increasingly difficult to follow in practice as you progress through your career and become responsible for large groups of people. That's why the Global Active Leaders programme is such a vital opportunity for the leaders of our sector to get off the pitch and take a strategic helicopter view of where we are heading as a sector and the challenges we must overcome to make a decisive impact."
Gabriel Saez, Founder and CEO of Go Fit, said: "It is sometimes hard, as the CEO or leader of an international organisation, to take the time to stand back and think about your own development and how you can be the very best version of yourself.
"The Global Active Leaders programme is a unique moment in time when CEOs from across the sector can come together to share new ideas and focus on both collective and their own individual growth."
The programme incorporates a number of interactive, dynamic learning methods, such as case studies, discussions, live simulations, presentations and small-group learning activities.
Special focus will be given to a series of masterclasses in sustaining world class executive performance for the long term, considering the vital dynamic that health and wellbeing is having on leaders globally, across all sectors. This will include sessions on topics such as: Leadership from the inside out; Winning hearts & minds; Succession planning; and Mission critical leadership.
ukactive CEO Steven Ward said: "Even the best players in the world have access to a coach and the Global Active Leaders Programme marks the start of a conscious decision for all concerned to raise our game and strive for better.
"Every single person invited to participate the Global Active Leaders Programme is a leader in their own right, running fantastic organisations, delivering outstanding results, to their customers, shareholders and staff.
"Only those who recognise that they have even more to give will answer this call to join us on this new mission."
Global Active Leaders follows in the footsteps of ukactive's highly successful Future Leaders programme and forms a key strand of what will be a bumper year of learning and development initiatives. In addition to supporting CEOs through Global Active Leaders, this year's reimagined Flame Conference in Manchester will have an education section dedicated to site managers, addressing some of the biggest challenges faced by our sector at club level.
Meanwhile, Future Leaders will return for a third instalment in July, continuing its mission to develop rising sector stars into high quality leaders with the strategic, commercial and leadership skills to thrive in the face of the unique challenges facing the physical activity sector.
To apply for one of the remaining places on Global Active Leaders (Price: £4,750pp), register your interest before 15th January by emailing: globalactiveleaders@ukactive.org.uk
About ukactive
ukactive is the UK's leading not-for-profit health body for the physical activity sector, with almost 4,000 members from activity providers to major consumer brands, training facilities and equipment manufacturers. Members come from across the private, public and third sector and are united by ukactive's longstanding and uncompromising commitment to getting more people, more active, more often.
ukactive facilitates big impact partnerships, conceives and drives breakthrough campaigns, conducts critical research and galvanises key stakeholders to develop and deliver key projects that support and champion the physical activity agenda. The organisation's efforts are centred on supporting a national ambition to "Turn the tide of physical inactivity".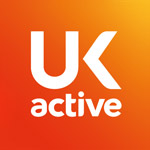 More People More Active More Often