Baroness Tanni Grey-Thompson has fired the starter pistol on the final sprint towards National Fitness Day 2016 by kicking off an innovative social media campaign celebrating the power of fitness.
Taking place on Wednesday 7th September, this year's National Fitness Day, the biggest annual celebration of fitness and physical activity across the UK, will see leading retailer Argos become the headline partner, as well as offering a whole host of exciting activities throughout its 842 stores.
With less than a month to go, Baroness Grey-Thompson launched the #Fitness2me campaign live on Sky News this week and it has already attracted support from the likes of Olympian Iwan Thomas. The initiative asks people to write down what fitness means to them and share a picture of them holding the paper on Twitter under the hashtags #FitnessDay and #Fitness2me.
In addition, a social media Thunderclap is underway to provide a unified message from all supporters and event holders on National Fitness Day. Pledging your support allows a single message to be shared on your behalf from a Twitter and/or Facebook page.
Baroness Tanni Grey-Thompson, Paralympic legend and ukactive Chair, said: "#Fitness2me is a great opportunity for people to celebrate and share their own unique relationship with physical activity.
"For me personally, it once would have meant being in peak physical shape for a tilt at Paralympic gold; but today it represents the importance of keeping active so that I can play a central role in the life of my teenage daughter – hopefully into my 80s and beyond."
National Fitness Day 2016 will see more than 4,000 sites hold special events, with leisure venues across the UK throwing open their doors to engage the public in free physical activity taster sessions. People across the country will be given access to gyms, health clubs, leisure centres and park sessions throughout the UK.
With a broad range of free events on offer, the aim is to inspire people to get moving while making it easy and fun to try something new. This year will also see thousands of schools and workplaces involved, providing the opportunity for the whole family to get active.
For physical activity sector operators and suppliers who are yet to sign up, there is still time to get involved and offer sessions in their local community.
Baroness Tanni Grey-Thompson added: "With physical inactivity currently high on the health agenda, there is significant growth potential for the sector if we can make exercise more accessible and engage wider demographics in physical activity."
"National Fitness Day will help to kick-start this opportunity by offering thousands of sessions where people can become more involved with their local communities and have fun getting active."
Further details around National Fitness Day and information on how to sign-up to deliver events can be found here: www.nationalfitnessday.com
About National Fitness Day
National Fitness Day, 7th September 2016, will once again be the biggest and most visible annual celebration of physical activity of the year. It is the day to celebrate the role that physical activity plays across the UK, facilitated by ukactive and previously, the énergie Group, who are the largest and fastest growing fitness franchise company in the UK, and who founded National Fitness Day back in 2011. Realising that this is an event that would benefit with participation from the whole sector, énergie graciously 'gifted' National Fitness Day to ukactive in 2014. We would like to publicly thank énergie for this and are proud to now be growing the event year on year.
Just as last year, our aim to establish National Fitness Day as the most active day of the year hasn't changed. We welcome thousands of clubs, parks, leisure centres, gyms and ukactive members who will be opening their doors to welcome you for a free half hour session in your area.
We know the benefit regular exercise delivers including a healthier heart, increased wellbeing and a better quality of life. However, many of us find getting fit troubling, it becomes a challenge and it shouldn't be – that is why we started National Fitness Day.
Research shows if you exercise in company (with friends) you are more likely to stick at it; the social atmosphere creates a positive environment which importantly helps us to have fun.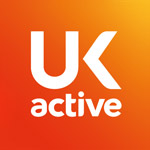 More People More Active More Often