ukactive Chair Baroness Tanni Grey-Thompson responds to the Government's call for a snap general election:
"Every general election is an important moment for the country, providing a snapshot of where we are as a nation and where we want to go. Given its significance, we recognise that Brexit will no doubt dominate the campaign, but it mustn't suffocate the debate completely.
"Major issues such as the future of the NHS, social care provision, building new homes, and developing cohesive communities must be given prominence as we work through both the challenges faced, and also the solutions required.
"The ambition of an active, healthy society is something we all wish for and goes to the heart of finding answers for these generational challenges. ukactive will work on behalf of its members to ensure that its voice is heard during the campaign, and will support the next Government in developing policies that provide a blueprint for an active nation."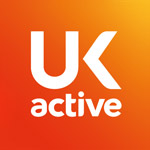 More People More Active More Often