| | |
| --- | --- |
| Job Title: | Strategic Partnerships Executive |
| Level: | L5 |
| Department: | Public Affairs |
| Reporting To: | Public Affairs and Policy Manager |
| Location: | ukactive offices, Bedford Row, London |
| Contract Type: | Permanent |
Introduction & Purpose of the Job Role
ukactive is a commercially minded not-for-profit body comprised of members and partners from across the UK physical activity sector. Our focus is a long-standing and uncompromising vision to get more people, more active, more often.
The Strategic Partnerships Executive will support the delivery of ukactive's strategic consultancy services for ukactive's Strategic Partner Group.  You will support multiple Strategic Partner Accounts, and ensure the timely and high quality completion of projects to meet the needs of our key customers. You will contribute to the wider work of ukactive, including raising the profile of physical inactivity as a top-tier public health issue within Westminster, devolved and local government. You will support multiple policy initiatives, with a specific objective to secure tangible positive benefit for ukactive and its members. This will include contributing to ukactive's parliamentary strategy, and meeting with key stakeholders and partners.
General/ Main Duties
Providing supporting services, and, potentially, account management to a range of established organisations in ukactive's Strategic Partner Group.
Delivering bespoke consultancy services to ukactive's members.
Supporting multiple policy initiatives, including headline health issues and technical areas that impact the operations of ukactive's core membership, seeking to secure tangible benefits to ukactive and its members.
Supporting the delivery of major ukactive events, including agenda development, stakeholder outreach, speaker briefings and logistical operations on the day.
Supporting the production of policy reports or thought leadership publications, on areas of importance ot ukactive or its Strategic Partners.
Your key metrics of success will be the retention and satisfaction of existing Strategic Partner accounts, and the successful supporting of new business acquisition. You will also be assessed on your ability to deepen engagement with your existing accounts, beyond existing levels of collaboration, and the satisfaction levels of those customers.
PERSON SPECIFICATION
Knowledge, Skills and Abilities
Desired Skills
Customer focused
Passion for physical activity and/or sport, and knowledge of the fitness and wider leisure industry
Must be confident, and able to engage and build relationships with stakeholders and clients
Must be commercially aware
Strong communication skills
Excellent organisation skills
Proficient with Microsoft applications, especially Outlook, Word and PowerPoint
Clear, concise and grammatically correct writing style with an attention to detail
Ability to prioritise and balance demands from multiple sources
Self-motivated, and calm under pressure
Ability to work as part of a team
Politically aware and have a good knowledge of the Parliamentary process
Experience
Essential
Experience of managing or supporting the delivery of work for clients through the account management process
Desirable
Account management experience
Experience in fitness/ leisure industry
Experience working in Public Affairs, Parliament, or national, regional or local governments
Please send your CV and covering letter/email with the referene UKACT/PAC/UKACT/SPE/042018 in the email subject, to jobs@ukactive.org.uk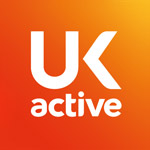 More People More Active More Often