Spring has sprung! The 'Beast from the East' is long in the past – the days are brightening, and slowly those freezing dark mornings are giving way to something a bit more hospitable. It's a perfect time to look to new beginnings and new creations!

This month's journal is dedicated to one such creation: our new multiday festival of physical activity. Active Uprising is our new flagship event to position the UK at the centre of a movement to get people more active.
The Active Uprising Conference will take place on 21 June at Manchester Central, combining keynotes from leaders in business, politics and media with a wide-ranging agenda (read more about the Active Uprising Conference strands on pages 4-7).
ukactive kicked off 2018 with boutique fitness event Sweat, which took place on 8 March at Studio Spaces in East London. This year, Sweat was expanded across three studios and included an Experiential Room with heart-pumping demonstrations from pioneers in boutique. Coupled with top-level insights from a stellar cast of international speakers, Sweat proved to be a major highlight in the boutique calendar (read more on Sweat 2018 on page 24).
Finally, I'd like to formally introduce you all to our fantastic ActiveLab cohort for this year – 11 of the most exciting and disruptive start-ups in the physical activity sector drawn from FIVE different countries.
They are currently undergoing 12 weeks of workshops, networking and mentoring from top figures in business as part of the ActiveLab start-up accelerator programme. You can take a look at the full cohort on page 38 and 39.
So, a busy three months ahead – rounded off by Active Uprising in June. I've heard that a group of ukactive members have already planned to cycle from London to Manchester for the event – encapsulating the active spirit. But whether you arrive by bike, foot, car or train, I hope you can join us in Manchester this summer to make a lasting difference. We look forward to seeing you!
DOWNLOAD FULL JOURNAL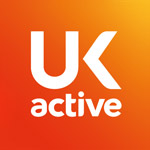 More People More Active More Often