An inclusive and diverse workforce has been announced as the theme for active-net 2019, taking place on 27-28 March at Eastwood Hall in Nottingham.
active-net brings together more than 100 operators and suppliers within the active leisure sector for business-focused one-to-one meetings, informative workshops, educational sessions, networking lunches and an evening meal with after-dinner speaker.
David Monkhouse, director of Leisure-net, organiser of the active-net event, said: "The leisure sector needs to ensure its workforce is both inclusive and diverse.
"Promoting and supporting diversity in the workplace is important for both good people management and business – it's about valuing everyone in the organisation as an individual.
"However, to reap the rewards of a diverse workforce it's essential to have an inclusive environment where all are valued and able to realise their potential."
active-net's opening panel session, titled 'An inclusive and diverse workforce – ensuring we maximise the talent available', will be chaired by Andy Reed OBE (Director at The Sports Think Tank and Saje Impact), Sandra Dodd (CEO, Places for People Leisure), David Stalker (CEO, Oxygen Free Jumping), Andy Delby-Welsh (Deputy CEO, Activity Alliance), Tara Dillon (CEO, CIMSPA), Hilary Farmiloe (Aspire, InstructAbility National Programme Manager) and Arun Kang (CEO, Sporting Equals).
The panellists will draw on past experiences and practical examples to ask why an inclusive and diverse workforce is so important, and explore how positive change can have a meaningful impact on employees in the leisure industry, in terms of quality, ability and retention.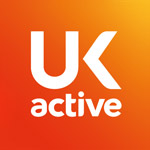 More People More Active More Often