As we race into what promises to be another packed and exciting New Year, here at ukactive as always we've got our hands full making sure we're off to a running start. Hopefully now you've all recovered from the festive season and are ready once again to get the nation moving.

As we're preparing to ramp up our efforts and bring the ukactive Blueprint off the page and in to Government policy, deliver more, bigger and better headline ukactive events and get more people, more active, more often, this season's journal should give a brief overview of everything we've got planned and all the dates to keep an eye out for.
We were lucky enough to hear from the founder of parkrun, Paul Sinton-Hewitt, at our National Summit last year, and this month our team caught up with him to answer some questions on pages 16 and 17 on the secrets behind his success and how the physical activity sector is set to evolve over the coming months and years.
ukactive's Blueprint for an Active Britain, also launched at the Summit, was the biggest report launch in ukactive history. On pages 20 and 21 we take a closer look at what the document means for the sector and how we'll be pursuing its policy recommendations in the future.
Stan Jackson, ukactive's External Affairs Manager, provides some food for thought on the recent unveiling of the Government's new sports strategy on page 12, and on page 22 we take a look at how the explosion of virtual reality hardware onto the market might lead to some exciting new developments both at home and on the gym floor.
Over the winter months, ukactive embraced the 2015 ukactive Team Physical Activity Challenge – powered by MyZone. Find out who was crowned champion and, more importantly, how wearable technology is helping companies encourage their work colleagues to be active across the country on page 28.
Both myself and ukactive's Chair, Baroness Tanni Grey-Thompson, look very much forward to working with all of you over the coming year and, as always, getting more people, more active, more often.
DOWNLOAD FULL JOURNAL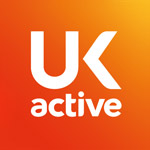 More People More Active More Often