For many, only the turn of the year signals time to look ahead to future prospects, but here at ukactive we are different. We find November, and our annual National Summit, provides the perfect platform to push the agenda for the future of the physical active sector. So with our autumn journal landing in the same month, we felt it was an ideal opportunity to incorporate a "future theme" (page 18-30).

The features look at technology, virtual reality, facilities and one of our most valued assets in the sector – people. Within this section we hear from three alumni from the ukactive Future Leaders 2016 programme (page 25-27). We also introduce ActiveLab, which is a fast-track programme to identify and nurture the truly innovative technology, products and services in health and physical activity which will shape the future of the sector (page 19).
Of course our National Summit is also a time to reflect on what has been achieved in the past year. At this year's Summit we published the Blueprint
for an Active Britain: Milestone Review report which provides an assessment of the key developments one year on from the release of the original Blueprint report (see page 16 for the key insights highlighted). In addition to this milestone review, we recently published our valuation report The Rise of the Activity Sector providing a more accurate value of the UK physical activity sector for our members, stakeholders and partners (page 17 provides an overview of significant figures that we noted).
To obtain a printed copy of either of these reports please contact the team or view the online editions on our website.
On Wednesday 7th September, National Fitness Day 2016 saw 1 million people get active, making it the most active day of the year and an unprecedented success; more than 5,000 venues across the UK delivered over 18,000 events. Some of the ukactive team and I were put through our paces by Darcey Bussell CBE at the Queen Elizabeth Olympic Park, whilst across the rest of the country our members did a sterling job delivering a wide range of fun, free activities for everyone to join in with. I really can't thank our members and Argos (our main NFD partner) enough for delivering National Fitness Day 2016, see page 32 and 33 for an overview of the day – I am already excited at the plans for next year.
In addition to being our main partner for NFD, we are working with Argos as part of a wider strategic partnership to deliver their Healthy Living strategy. We are also continuing our work with Sainsbury's Active Kids, both of which you can find more about on our corporate partners page (page 10).
Within our regular updates, Public Affairs Director Huw Edwards discusses actionpostvisionon boostingactivityacrosstheUK(page14)andtheResearch Institute update reveals our latest project; establishing the extent to which exercise referrals can change behaviour and increase physical activity (page 12).
Over the summer gold fever hit the UK but orange awards are still the real prize possessions; nominations for the Flame Awards 2017 remain open until mid-December so make sure you enter if you haven't already! Also, many congratulations to all our Active Training Award finalists, I can't wait
to celebrate with you at the end of November.
With more ways than ever to get more people, more active, more often it's time to rev up your DeLorean time machine and head into the future (not back!).
DOWNLOAD FULL JOURNAL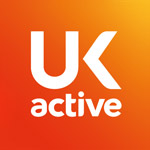 More People More Active More Often