January has arrived, that time of the year when we shake off the festive period excess and get back on the proverbial bike once again. I certainly hope you had a wonderful Christmas and New Year and are raring to kick-start 2018 like everyone here at ukactive.

I particularly enjoy writing the January journal at the turn of the year, as it offers an opportunity not just to reflect upon the year gone but to also take a fresh-eyed look at the twelve months ahead of us. For an in-depth look at what's in store for 2018, visit p4-5.
2017 was certainly a momentous year – the physical activity sector, for so long a niche lifestyle market, is now in the mainstream: a £7.7bn giant attracting interest and investment from across the globe. Fitness memberships are at an all-time high, with 1 in 7 Britons now members.
An end-of-year highlight was National Summit, which took place at the QEII centre in Westminster on 1st November. Bringing together over 700 of the best and brightest minds from the worlds of government, health, and physical activity, the agenda explored physical activity as the 'golden thread' running through the burning issues facing society – including health, education, and social cohesion. Summit 2017 lined up an unprecedented cast of speakers, including three Government ministers, Rugby legend Lawrence Dallaglio, and ex-convict turned star John McAvoy, who earned a standing ovation from the audience with his incredible story. More on this on p24-25.
We rounded off 2017 with the Active Training Conference and Awards, exploring how to build a world-class workforce capable of turning the tide of inactivity. Baroness Tanni Grey-Thompson opened the Conference by calling on attendants to pull together to drive rapid progress in the next 12 months, while CEO of Amaechi Performance Systems and former NBA star John Amaechi urged delegates to recruit diverse workforces to cultivate innovative solutions and propel organisations to new heights.
As we turn to 2018 and beyond, it's probably fitting that we start by talking about ActiveLab, the fit-tech start-up accelerator aiming to revolutionise the way we move. Applications opened on 1st November and we have now paired our 12 excellent finalists with the leading lights of business and physical activity. To find out more about ActiveLab, visit p33.
Boutique fitness event Sweat also returns, taking place on 8th March 2018 at Studio Spaces. This iteration seeks to educate and empower Britain's booming boutique fitness sector – offering valuable insights on how to build your brand and harness customer loyalty.
The Future Leaders development programme also features in this month's edition; the two groups were reunited at Active Training Awards in November 2017, and have created a fantastic cohort to pave the way for our sector's future.
So, following a hectic but highly successful year for ukactive and the sector as a whole, we won't be resting on our laurels. The UK still faces a physical inactivity crisis that costs 37,000 lives a year – so the onus is on us to build on the momentum from last year to get more people, more active, more often in 2018. I hope you can join us on that mission.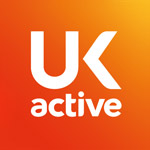 More People More Active More Often