May I wish all our members and partners a very happy and active new year. It's always hard to stay active over the Christmas period but in December ukactive staff and members joined forces to remain physically motivated by participating in the MyZone challenge. Heart rates soared, effort levels were maxed and most importantly MEPs were calculated. ukactive captains did a sterling job motivating their teams away from festive lethargy into physical finesse, congratulations to Active Al (Alex Bowman from Icon Training) who won the MyZone crown.

ukactive took a well-earned Christmas break and have returned to ukactive HQ with new vigour, new computers and some new faces. It is my pleasure to welcome Steven Scales, Jack Shakespeare and Joe Robinson to the team; I know they will help us achieve our 2017 priorities outlined on page 4 and page 12. Both Steven and Joe are part of the 2016 alumni Future Leaders programme, with Joe making his journal debut regarding his experience of Future Leaders "first date nerves" (page 29). We are looking forward to hosting our second Future Leaders programme in July.
Our National Summit in November captivated all 550 delegates who attended. With keynote speaker NHS England CEO Simon Stevens placing the onus on our sector to seize this chance to make exercise the miracle cure. Page 20 and 21 highlights some memorable Summit sound bites to inspire you in your day job and entice you to attend the 2017 Summit. Another Summit keynote speaker Muir Gray provides a feature article on delaying the need for social care. I implore you to take up Muir's mantra for 2017; get moving and encourage and support others to move more.
A few weeks after our National Summit, ukactive chair Tanni Grey- Thompson attended the Active Training Conference. As a valued asset to our sector, investing in people and skills remains a core priority, Tanni looks ahead to our workforce development on pages 24 and 25, and on pages 26 and 27 we celebrate our Active Training Award winners.
New for 2017 and kicking off our jam packed events calendar in March is our boutique event Sweat at which business owners and instructors can engage with experts to Sweat both members and their assets (page 40 and 41). ActiveLab Live also takes place in March, page 37 unveils our cohort dozen, aiming to revolutionise the way we move. Adding to the renowned Flame Conference and Awards is Flame Ignite, our new insight and development training day; Operations Director Geraldine Tuck talks you through our expansion of Flame 2017 on page 38. Not so new, but definitely bigger and better than ever and slightly later – 27th September is National Fitness Day. We know we can supersede the 1 million people moving record set in 2016, but not without our members, so make sure you save the date and take part.
Myself and the ukactive team look forward to working with you over the coming year, raising a glass of detox water, and offering a final wish of health and happiness to everyone for 2017.
DOWNLOAD FULL JOURNAL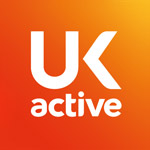 More People More Active More Often