By Paralympic GB Athlete David Smith MBE
There is no doubt that physical activity has played a crucial role in my survival. After having three tumours and strokes, it has given me the strength to deal with some of the toughest fights I've ever had to face. Being involved in sport has given me opportunities beyond my wildest dreams.
During this European Week of Sport, we can all come together to realise the true beauty of being active and moving our bodies. We can share great stories of inspiration where sport has played a massive part. The great thing about the European Week of Sport is that you're not alone, you are part of a team. You are making a real difference to the health and wellbeing of Europe.
Following my trip to the European Commission of Sport, where I discussed the importance of the European Week of Sport, I sat and reflected on what sport and being active has done for me. The first thing that came to mind was the words that left my surgeons mouth after one of my surgeries. My surgeon said: "If you were not fit, you might not have survived any of these procedures and you could have died".
Hearing those words made me see how important being physically fit is. Not just for the obvious reason of having a strong body and mind, but having the support network that sport gives you. The best thing about joining clubs and teams is the relationships that you form with others. This network can have so many positive effects on your mental wellbeing.
After lying in a hospital bed for over four months in 2016 and also being told that I would possibly not walk again, a life in sport was very unlikely. The one thing that was going to make the difference, was the dream of moving my body again. The resilience from a life in sport was my key to walking out of hospital. Even though I've always believed my training was to win medals, the real importance of being active was never more true than when I woke up paralysed.
So this is the perfect week for you to get active and move your body during the European Week of Sport.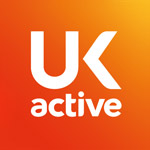 More People More Active More Often