ukactive Executive Director Steven Ward said:
"We welcome Baroness Grey-Thompson's independent report to Government on Duty of Care in Sport, an important statement that has recommendations for the whole of the physical activity sector.
"We especially welcome the focus on safeguarding, not only regarding its calls for the government to clarify departmental responsibilities and arrangements for safeguarding, but also the urgent need to bring clarification to the definition of 'regulated activity' in sport and leisure environments. The latter currently produces confusion over who requires background checks, and is particularly an issue for our members who run swimming pools and employ lifeguards.
"Going forward, we will review the report against ukactive's own Code of Practice for its Members and continue to work with organisations such as CIMSPA to ensure our workforce has the mandatory training and clearance to deliver an active Britain."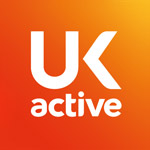 More People More Active More Often