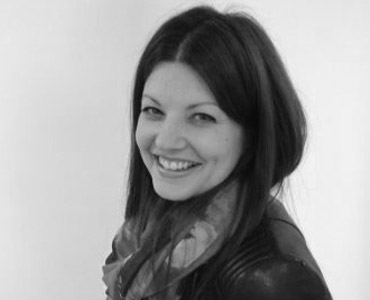 Bio:
Allison leads the newly created Data & Market Innovation team at Sport England, which works with the physical activity sector to encourage a greater use of data and consumer innovation to help people get active.
In particular, using data and innovation to remove friction from the current consumer experience, supporting Sport England's vision that everyone in England should feel able to take part in sport or activity, regardless of age, background or ability.
Current projects include OpenActive (with the Open Data Institute), testing the latest Data Analytics technology (with Atos) to understand consumer behaviour and improve decision making, and supporting the growth of an innovation ecosystem that improves the diversity of both founders and solutions that focus on under represented consumers.
Allison has worked in the sector for over 10 years, and has accumulated expertise in the fields of consumer insight, behaviour change, business appraisal and financial management.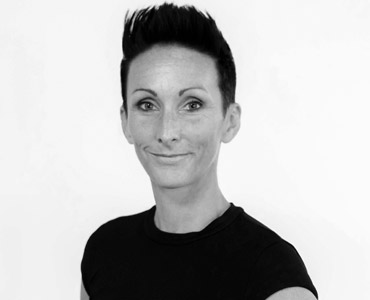 Bio:
Sophie is at the helm of Total Fitness Health Clubs. Situated in their beloved middle-market, they operate large full service health clubs with a passion for fitness variety in the North of England and Wales.
The appointment of CEO in 2018 made Sophie one the few female CEO's in the industry, and one of the youngest.
With over 20 years' experience in the fitness industry, Sophie was appointed to her first board level position as Director of Strategy & Central Operations for Fitness First UK in 2011, and was part of the team tasked with building and delivering the turnaround strategy that would see the Fitness First business return to sustainable growth. This turnaround project rethought delivery, experience, and product build, bringing the importance of club design to the mainstream fitness market.
A role on the Global board of Directors followed, working for Fitness First Group internationally to help build investable growth plans in Asia, Australia and Germany.
Concluding her International work at the end of 2017, Sophie took her passion, innovation and vast industry experience to Total Fitness, where in just 6 months the people powered transformation has resulted in a turnaround of topline business performance.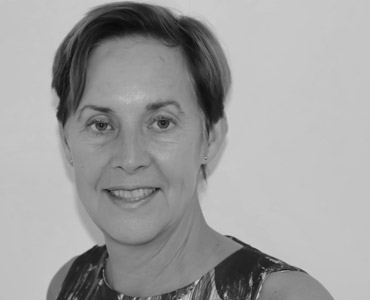 Bio:
Caroline Fraser joined Sport England as Director of Workforce in August 2017 to set up a new Workforce Directorate which encompasses Professional Workforce, Volunteering, Coaching, Clubs and Equality, Diversity and Inclusion.
She has led her team to further develop its Volunteering and Coaching strategies as well as the development of the third of its People strategies-the Professional Workforce Strategy that has been positively received by the CIMSPA Development Board which is representative of key organisations within the sport and physical activity sector.
Caroline has a wealth of experience in HR/OD/ People senior roles in delivering measurable change and transformation in complex, fast moving and commercial environments including the set up new businesses, business mergers/acquisitions and downsizing as well as major change programs. She has worked in a number of sectors - retail, health, hospitality including organisations with a reputation for both customer focus and the engagement of their people-Boots the Chemist Group, Laura Ashley, Halfords and the NHS.
Caroline has a passion for working with organisations in engaging and developing their people to deliver the organisation's vision and strategy and excellent customer focus. She is passionate that "people make the difference".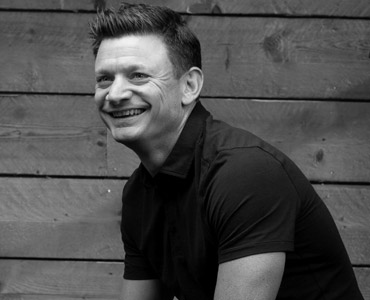 Bio:
An entrepreneur, digital expert and brand marketer. Highly experienced in business & product transformation, rebrands, change management and digital transformation. With 10 years board level experience on a global level in B2B and B2C.
Core areas of expertise are:
DigitalTransformation
Founder of Connected Fitness Labs (CFL), an award-winning startup, CFL was perceived by many as leading the way in digital fitness programming, designing bespoke workouts and streaming GX content. CFL developed apps and SaaS products designed to change people's fitness behaviour. CFL was successfully sold in October 2017 to Wexer Virtual one of the leading organisations in Digital Fitness Content.
Founder of 1FitLife a content creation company for the Fitness & Lifestyle industry.
Marketing & Brand Strategy
As Global Marketing Director for Fitness First and led the 225m global rebrand across 16 countries
Marketing Implementation
Over 15 years as a marketing generalist, experienced in all marketing channels including, Brand, CRM, Digital Marketing, Social Media, Advertising, Tactical, Content, Web.
Commercial Delivery
As Managing Director of CFL and Global Marketing Director for Fitness First, developed and presented numerous commercial strategies and business cases. This included the business case for the 225m global rebrand as well as the business case to start up CFL which raised 7.2million over a number of funding rounds.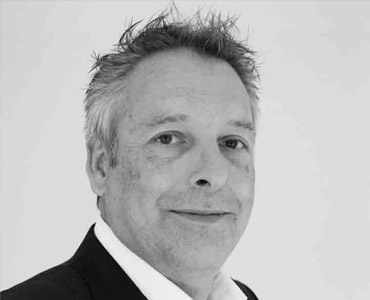 Bio:
Has worked in the industry since 1985 in many roles such as lifeguard, head pool attendant, duty manager, assistant manager, manager and group manager for the private sector, Local Authorities and leisure management contractors.
His last employed role was with a leisure contractor, taking responsibility for quality, health and safety, human resources and training and development for 60 centres and 3000 employees.
David has recently merged his consulting business of 6 years with Leisure-net Solutions offering change management solutions, training and development both face to face and online, joint partners in Quest and lead contractor for NBS.
He is the Elected Board Member Trustee for the Chartered Institute for the Management of Sport and Physical Activity.
David's qualification include a Diploma in Management Studies and a National Examination Board Occupational Safety and Health Certificate and a MBA in International Sports Management from Loughborough.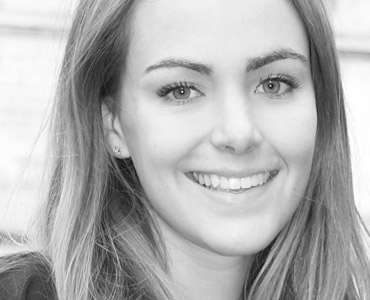 Bio:
Rachel Carrington is the Marketing Manager leading a team managing sponsorships and partnerships delivering positive change for customers and the community at Sainsbury's.
Having started on the commercial leaders' scheme, Rachel assumed a variety of roles in marketing and trading from creating the brand Christmas advert, to buying cheese. In recent years, Rachel settled in the marketing strategy team managing a portfolio of corporate responsibility and sustainability initiatives including Comic Relief and the Active Kids scheme.
With a keen interest in sport, taking on Active Kids has only amplified Rachel's interest in improving the health and fitness of children of all abilities across the UK. Since taking on the role Rachel has overseen the giveaway of over £13m worth of sports and cooking equipment to over 35,000 schools and clubs and spearheaded the move to the new Active Kids Holiday Clubs which delivered almost 24,000 days of activity to children over the summer holidays.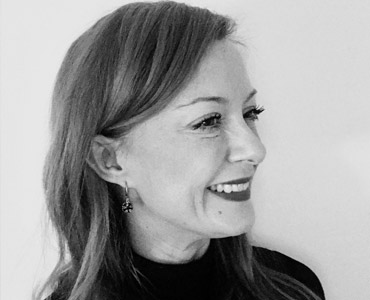 Bio:
Helena is head of marketing and digital at LTA. She's recently led a high profile rebrand to bring LTA's vision and mission to life, making it more relevant and engaging for its audiences. Helena's a hybrid – being a digital strategist and self-confessed insight geek – who also loves the creative aspects of marketing. Prior to joining the LTA she managed brand, behaviour change and performance marketing teams in the arts, retail, government and third sectors.
Helena's proudest achievement was helping the UK's largest children's charity, the NSPCC, transform its digital services and online fundraising capabilities. She's also a mentor to aspiring marketers, particularly young women, and has a strong interest in practicing mindful leadership and in helping her teams prioritise wellbeing. In her spare time Helena provides pro-bono consultancy for a number of small charities and start-ups.
Before her marketing career, Helena was a professional ballet dancer travelling – and dancing – across Europe the Middle East and Asia. The experience fostered Helena's interest in team dynamics along with a strong aversion to airports. Outside of work Helena loves to read and travel, practice yoga and work on her newly found love of playing tennis – her forehand remains a work in progress.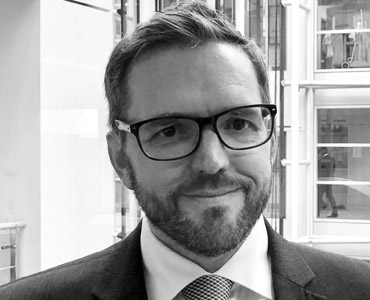 James Sanderson is the Director of Personalised Care Group at NHS England, working within the Strategy and Innovation Directorate to oversee the personal health budgets programme, the delivery of the Integrated Personal Commissioning (IPC) Programme, Maternity Pioneers Programme and developing and implementing new models of delivering patient choice.
James joined the team in November 2015 and was formerly Chief Executive and Accounting Officer for the Independent Living Fund (ILF). The ILF was used to support disabled people across the whole of the UK to live independent lives through the provision of direct payments enabling the purchase of personal assistance support.
After graduating, James embarked on a career in the private sector before joining the ILF in 2002 to undertake a number of senior roles including Operations Director with responsibility for front line service delivery, and Business Development Director with responsibility for performance development, change management and information governance.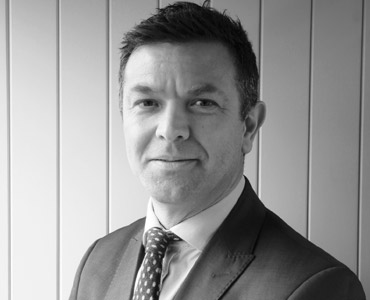 Bio:
Jamie has built over 30 years' expertise in property – spanning both construction and development. As a founding member of English Care Village Partnerships in 2010, Jamie become Managing Director in 2014. His vision was central to the formation of Inspired Villages under a joint venture with Places for People and he guided the business through its 2017 acquisition by Legal & General, becoming CEO of Inspired Villages Group (IVG).
Away from work, Jamie's personal life is focused around family time and sporting pursuits. Whether it's running, road cycling, watching his children play sport or spending time following Leicester Tigers.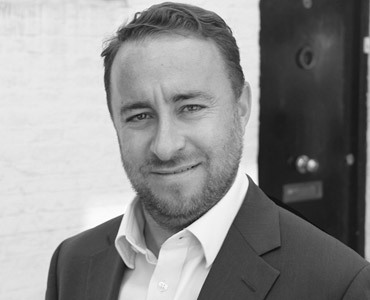 Bio:
Jeremy qualified as an Accountant (ACCA) in 2004 whilst working as an Audit Manager for a medium sized practice firm in London. He then moved to Citco Group of Companies, who provide a broad range of financial services for hedge funds, administration, private equity, real estate, family offices etc, as a corporate & trust accountant where he managed the accounts of a portfolio of overseas companies domiciled in the UK.
In 2007 Jeremy moved to ACCA and into sales, firstly as a Business Relationship Manager where he managed employer accounts, then as a Business Development Manager, looking at bringing in new business, and finally in 2015 he became a Global Account Director where he oversaw the development and delivery of ACCA's global employer strategy. During this time he was responsible for key growth and retention metrics globally while working with our marketing and communications teams to position ACCA as the qualification of choice with employers. Jeremy joined Pearson College in September 2018 as Head of Employer Partnerships.
Outside of work one of Jeremy's is a keen football supporter and (not quite so keen) runner, completing the London Marathon in 2017.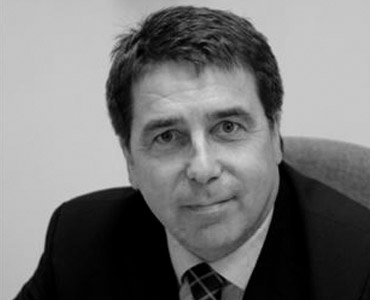 Bio:
A commercially astute and results focused individual with twenty-five years of knowledge and experience in all aspects of HR, understands the importance of engaging with an organisation to identify its business drivers and challenges. The primary focus is ensuring the organisation achieves its objectives.
An excellent listener yet with strong influencing, relationship management and people skills. Practical experience of strategic and tactical approaches to implementing change management, transformational leadership, employee engagement, people development, leadership programmes restructuring, role profiles, job evaluation and job mapping aligned to organisational structures. Moreover, experience of talent management, succession planning, performance management, resourcing, policies, employment tribunals, negotiations, mediation and conflict resolution.
A firm believer in collaboration supported by effective communications across business units to achieve improvements and change aligned to delivering the organisation's desired outcomes.
Lawrence is passionate about delivering great service through truly engaged teams who embrace the values and culture of the company.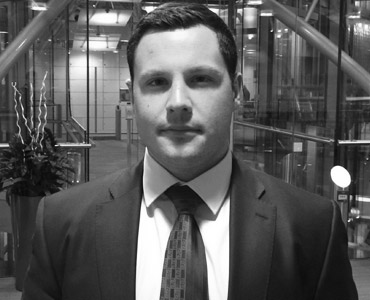 Bio:
Matt is an innovation expert with a background in delivering strategic change initiatives and partnerships in financial services. He joined AXA PPP healthcare in 2014 as part of the recently formed innovation team and oversaw the delivery of AXA's Health and wellbeing retail platform Active Plus.
At the end of 2015 he took over as acting Head of Innovation across AXA PPP seeking to drive and implement changes in culture, product and partnerships to better serve customers. At the start of 2017 he took over the running of ActivePlus and heads up retail across AXA group focusing on delivering innovations and non-insurance propositions.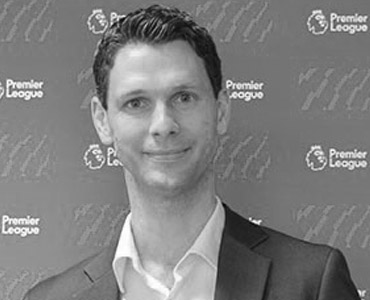 Bio:
The Premier League has organised the top-flight football competition in England since 1992. In that period, attendances have grown by 60% and media rights are now sold to every territory in the world, making it the world's most watched regular domestic sporting competition.
Nick is responsible for the delivery of the Premier League's community strategy, which aims to use the inspiration of the Premier League and professional clubs to; help young people realise their potential, inspire ambition in communities and schools, support young people to improve their skills on and off the sports field, and invest in facilities and create opportunities in high-need areas. In 2016 Nick was appointed as a Trustee of the National League Trust as the Premier League's representative and also sits on the English Football League Trust's Board.
Before joining the Premier League Nick was CEO of Hertfordshire FA (2009-2014), and County Development Manager at Essex FA (2006-2009) where he also sat on the Board of the County Sports Partnership. His early career was spent at Watford FC's Community Sports and Education Trust and QPR FC in the Community.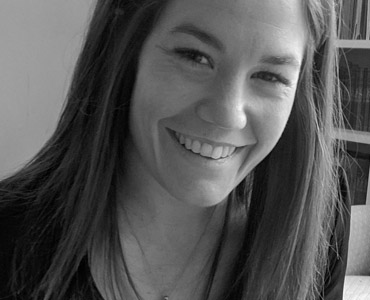 Bio:
Nikki began her career at London 2012 working in Licensing and Retail for the Olympic Games. She then worked on partnership development for Tough Mudder and Liverpool FC, before moving across to the Premier League.
Her current role spans all new business opportunities designed to engage fans and generate revenue for Premier League Clubs, including sponsorship, licensing and retail, and creation of new verticals such as the ePremier League. She is also a Non-Executive Director on the Board of London Marathon Events, having retired from international athletics following the 2018 Commonwealth Games.
Bio:
In 2014 Greg was awarded an OBE for his services to Sport, Sport Science & Charity, and was voted as one of the Top 10 Science Communicators in the UK by the British Science Council. Greg is an Olympian in modern pentathlon, and is a European and World medalist. He is a specialist in the field of sports and exercise science. Graduating from Brunel University, he furthered his studies with an MSc in human performance in the USA and completed his PhD at St. Georges Hospital Medical School, London.
Greg is currently a Professor of Applied Sport and Exercise Science at Liverpool John Moore's University and Director of Performance at the Centre for Health and Human Performance at 76 Harley Street, London. Greg's former roles include Director of Research for the British Olympic Association and Director of Science & Research for the English Institute of Sport.
Greg is the preeminent authority on Exercise Physiology and Sports and Exercise Performance in the UK. An internationally recognised expert in the field having published over 350 peer reviewed papers, 8 books and a leading media commentator. Greg has extensive professional experience assessing, treating and improving the performance of patients, sporting enthusiasts and athletes ranging from cancer sufferers to celebrities attempting their first mountain summit to Gold medal seeking Olympians.
Greg is well-known for his involvement in Comic Relief, since 2006 Greg has applied his sports science work to assist various celebrities in completing some of the toughest challenges. Greg has trained, motivated and successfully coached 30 Sport & Comic Relief Challenges including: the comedian David Walliams to swim across the English Channel the Gibraltar Straits and the length of the Thames; James Cracknell to run, cycle and swim to Africa; a team of 9 celebrities including Cheryl Cole, Chris Moyles and Gary Barlow to climb Mt. Kilimanjaro (repeated with a new team of celebs in 2019); Eddie Izzard to run a remarkable 43 marathons in 50 days; Christine Bleakley to waterski across the English Channel; Dermot O'Leary, Oly Murrs and others to cross the driest desert in Africa; John Bishop to complete 'Bishops Week of Hell' that involved John cycle, row and run from Paris to London; and Davina McCall in her 'Beyond Breaking Point' 506 mile ultra-triathlon. Jo Brand on her 'Hell of a Walk' from Hull to Liverpool. Radio 1's Greg James on his 5 triathlons in 5 cities in 5 days and Sara Cox, Claudia Winkleman & Tess Daley on their 24 hour danceathons. As a result of his work, Greg has helped raise over £45million for charity.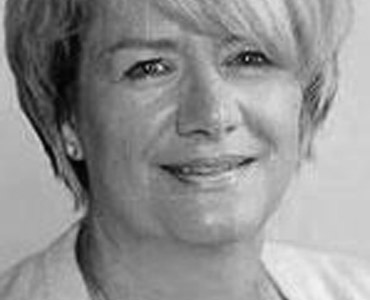 Bio:
Debbie is Head of Community Services at Cambridge City Council and a Vice Chair of the Chief Cultural and Leisure Officers Association (CLOA). Previously she was the local authority representative on the ukactive Membership Council
Debbie has a wide range of experience at senior management level in local authority service that includes sport, leisure, community development, public health, arts, parks, play, grant funding, place-making and hosting of major public events such as the Tour de France.
Debbie is an advocate for upstream, evidenced-based, collaborative, and bottom-up approaches that build stronger communities and promote active lifestyles. She is a passionate champion for equality and diversity and the innovations and interventions that can help create a level playing field.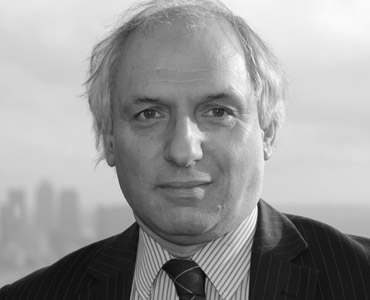 Bio:
Ron works with the market, looking at the likely impact of legislation and regulation on the long-term protection insurance market. He is a regular commentator in the media.
He is a Board Member of the Investment & Life Assurance Group, a member of GRiD's Regulations Committee and Growing the Market Working Party, and the ABI's Social Care Working Party.
He is Chairman of the European Knowledge Tree Group, an organisation founded in 2010 and based at the London School of Economics, to advance and enrich eHealth in all its forms.
Outside work, Ron chooses to ignore Premiership hype, settling instead for watching Gillingham in League One and the sober reality of seeking mid-table mediocrity each year.
Bio:
Amy is the Development Manager at the British Universities & Colleges Sport (BUCS) leading on the Physical Activity & Health and Social & Recreational Sport strands of the BUCS strategy, with the mission to inspire and enable students, staff and wider community to become more active more often.
Amy has 12 years of experience working in the sport industry, prior to BUCS she spent six years at Volleyball England in a multitude of different roles including leading on a participation campaign to get more young people playing volleyball.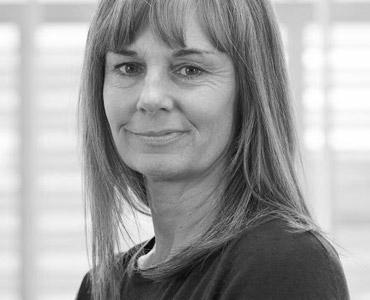 Bio:
Tina Trythall is Strategic Lead for Customer Insight at Sport England, having joined Sport England in February 2019 after 4 years as Head of Insight at Oxfam, where she led the team to win their first Insight in Fundraising award in 2018.
Tina has over 20 years' experience in Insight, strategy and evaluation and is passionate about putting audience insight at the heart of the strategy. Her experience includes working in insight roles in government, charity sector, advertising and branding agencies.
She has spent time in the Cabinet Office focusing on improving communications evaluation capability across the Government Communications Service, at the Central Office of Information (COI) Research Team working with Whitehall departments and bodies on behaviour change campaigns such as Change for Life, Drink Drive as well as on household brand names such as Oxfam, Pyrex, Shell. Tina is a member of the Government Communications Strategy and Evaluation Council.
And just in case you want a sports angle - Outside of work Tina is a keen cyclist having completed 2 cycle challenges in the last 2 years, is an active member of a gym enjoying both spinning, circuits and yoga and loves to go hiking.