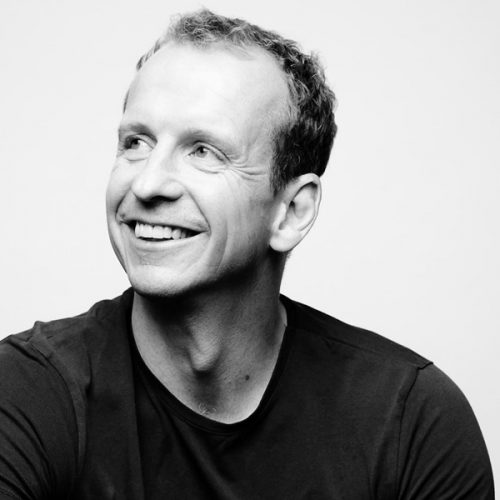 Professor Greg Whyte OBE PhD DSc FBASES FACSM
In 2014 Professor Greg Whyte was awarded an OBE for his services to Sport, Sport Science & Charity, and was voted as one of the Top 10 Science Communicators in the UK by the British Science Council. Greg is an Olympian in modern pentathlon, and is a European and World Championship medalist. He is an expert in the field of sports and exercise science. Graduating from Brunel University, he furthered his studies with an MSc in human performance in the USA and completed his PhD at St. Georges Hospital Medical School, London. Greg is currently a Professor of Applied Sport and Exercise Science at Liverpool John Moore's University and Director of Performance at the Centre for Health and Human Performance at 76 Harley Street, London. Greg's former roles include Director of Research for the British Olympic Association and Director of Science & Research for the English Institute of Sport.
Greg is the preeminent authority on Exercise Physiology and Sports and Exercise Performance in the UK. An internationally recognised expert in the field, Greg has extensive professional experience assessing, treating and improving the performance of patients, sporting enthusiasts and athletes ranging from cancer sufferers to celebrities attempting their first mountain summit to Gold medal seeking Olympians.
Greg is well-known for his involvement in Comic Relief, since 2006 Greg has applied his sports science work to assist various celebrities in completing some of the toughest challenges. Greg has trained, motivated and successfully coached 23 Sport & Comic Relief Challenges including: the comedian David Walliams to swim across the English Channel the Gibraltar Straits and the length of the Thames; James Cracknell to run, cycle and swim to Africa; a team of 9 celebrities including Cheryl Cole, Chris Moyles and Gary Barlow to climb Mt. Kilimanjaro; Eddie Izzard to run a remarkable 43 marathons in 50 days; Christine Bleakley to waterski across the English Channel; Dermot O'Leary, Oly Murrs and others to cross the driest desert in Africa; John Bishop to complete 'Bishops Week of Hell' that involved John cycle, row and run from Paris to London; and Davina McCall in her 'Beyond Breaking Point' 506 mile ultra-triathlon. Recently, Greg supported Jo Brand on her 'Hell of a Walk' from Hull to Liverpool and Radio 1's Greg James on his 5 triathlons in 5 cities in 5 days.
As a result of his work, Greg has helped raise over £35million for charity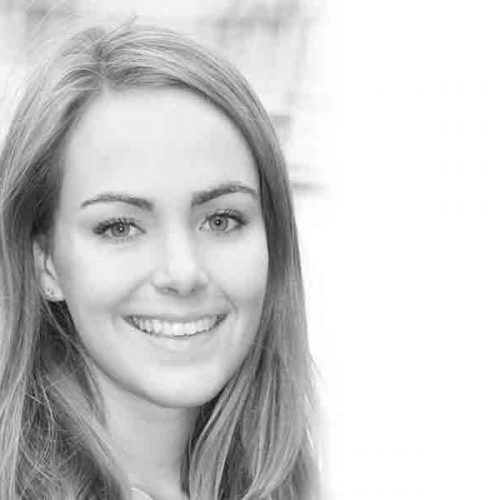 Rachel Carrington is a Marketing and CR&S manager who works across Sainsbury's sponsorships and partnerships delivering positive change for customers and the community.
Having started her career at Sainsbury's on the commercial leaders' scheme, Rachel assumed a variety of roles in marketing and trading from creating the brand Christmas ad with the beloved Mog the Cat, to buying cheese. In recent years, Rachel settled in the marketing strategy team managing a portfolio of corporate responsibility and sustainability initiatives including Comic Relief and the Active Kids scheme.
With a keen interest in sport, taking on Active Kids has only amplified Rachel's interest in improving the health and fitness of children of all abilities across the UK. Since taking on the role Rachel has overseen the giveaway of over £13m worth of sports and cooking equipment to over 35,000 schools and clubs.
Rachel holds a BA in Modern Languages from Durham University.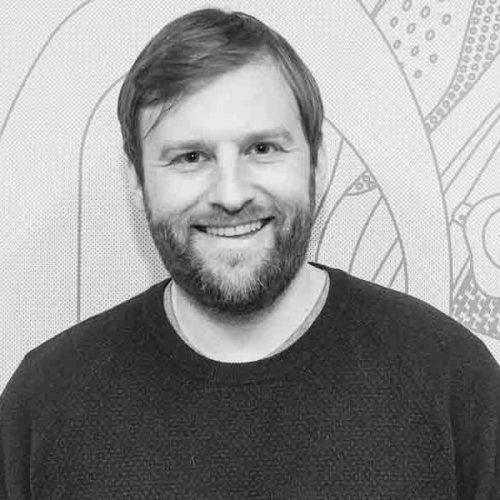 Dan Burrows is the Senior Director for Nike's Global Community Impact work across Europe, Middle East and Africa. Based at Nike's EMEA headquarters in Amsterdam he is responsible for Nike's corporate social responsibility and community investment strategy across the region. Leading a team that drives Nike's commitment to unleashing human potential by enabling and inspiring youth participation in sports, active play and increased levels of physical activity.
Previous to his current position, Dan spent several years based at Nike UK in a number of roles working closely with the brand teams to drive a social impact model to address environmental, social and economic challenges facing communities and the company.
Dan joined NIKE, Inc. in 2009. Prior to joining Nike he worked for the UK's largest sports charity, the Football Foundation, where he spent 5 years delivering corporate partnerships.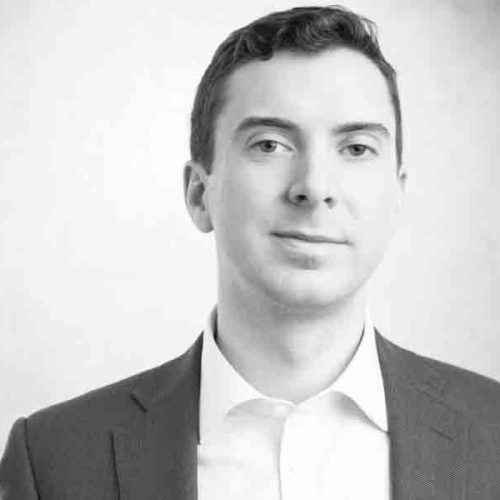 Edwin Morgan is Interim Director of Policy at the Institute of Directors. He leads a team of policy experts covering issues ranging from employment and skills, to trade and infrastructure, seeking to foster ``a climate favourable to entrepreneurial activity and wealth creation`` - a core objective of the Institute's Royal Charter. The IoD has a strong focus on corporate governance, believing that skilled and ethical directors, and effective boards, improve the companies they run and the economy as a whole. Edwin joined the IoD shortly after the 2010 General Election, before which he was a civil servant.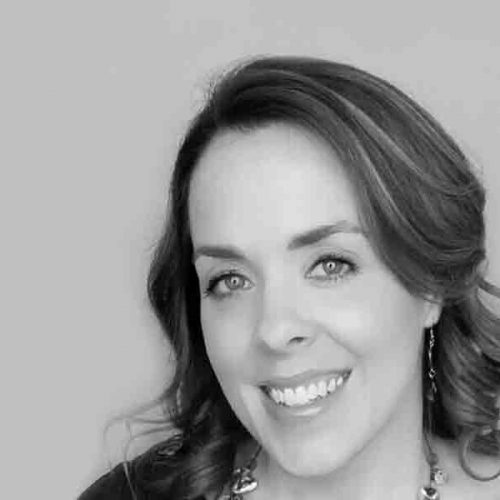 Nikki Kirbell is currently Unilever's Wellbeing Lead, managing the holistic employee health and wellbeing offerings for the UK and Ireland. Nikki has been a key driver for Unilever's award winning Wellbeing programme and places the programme success upon good internal network links and having a great understanding of employee needs, challenges and wishes.
Nikki has a BSc in Nutrition and Health, and has previously worked as an Advanced Regional Training Facilitator / Health Advisor for Bupa and a Senior Technical Nutrition, Health & Exercise Adviser for Lamberts Healthcare. She is passionate about sharing the wellbeing message by using a collaborative, sustainable and tailored approach to Unilever's unique workforce.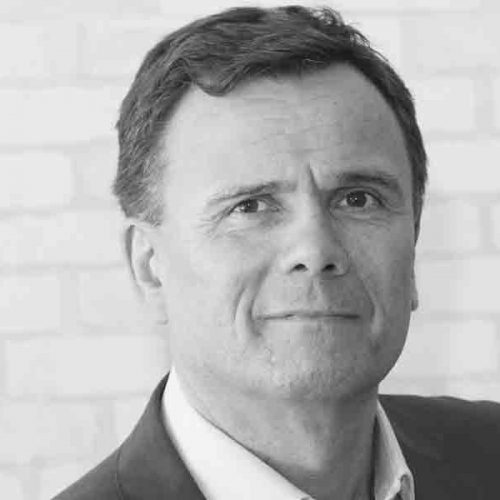 Ian Harris was Group Finance Director for David Lloyd Clubs (DLC), for ten years until retiring from the business at the end of 2017. Consequently, Ian has first-hand experience of the significant changes faced by the health, fitness and leisure market during this period, helping DLC to successfully negotiate these challenges such that it ended 2017 with 112 clubs across six countries and over 575,000 members. Ian has over 30 years' experience both within the profession (Coopers & Lybrand), as a Finance Director for both quoted and private equity owned businesses including Welcome Break, RAC and Jessops plc.``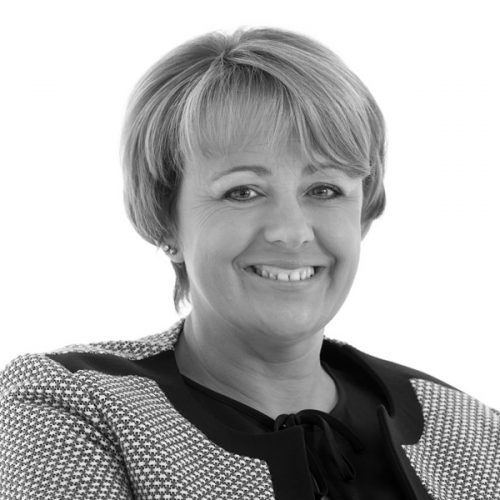 Baroness Grey-Thompson has had an extremely successful career as a Paralympic athlete, winning 11 gold medals, as well as six London marathons. In 2005 Tanni was made a Dame for her services to sport and in 2010 became a Life Peer sitting as a cross-bencher in the House of Lords. She is the president of the National
Council for Voluntary Organisations, and the patron of numerous charities including Sports Leaders UK, the Duke of Edinburgh Awards scheme and a trustee of the Sportsaid foundation. She became the chair of ukactive in April 2015.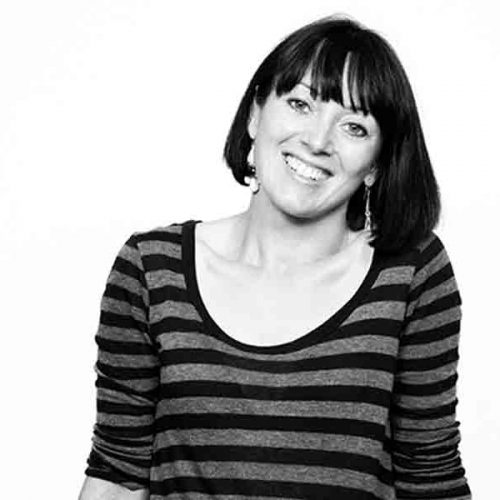 A psychology graduate, Liz started her career in consumer brand PR at Lynne Franks PR. Following a period in the '90s as part of SEGA's marketing team, she moved to Pearson's multiple media publishing business, Pearson New Entertainment, to run the in-house PR team before joining Coca-Cola Great Britain's Public Affairs & Communications department, working across a broad range of brand, corporate and sponsorship communications programmes.
Since 2006, Liz has led the company's corporate responsibility & sustainability work in GB, developing award-winning programmes and partnerships with NGOs such as WWF-UK, Special Olympics GB and StreetGames. Strategic collaboration has been the foundation of much of this work to deliver shared value in water stewardship, sustainable agriculture, packaging & recycling and community initiatives such as the public-private programme ParkLives.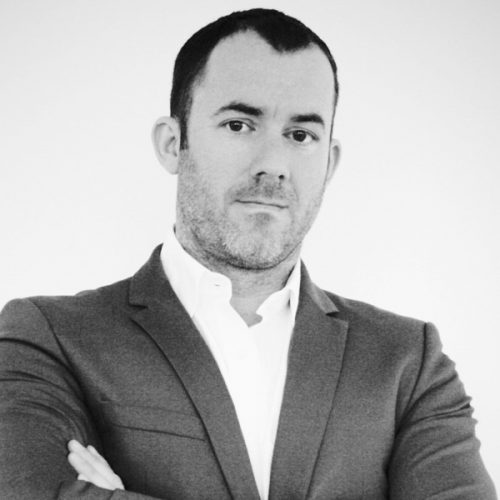 Craig Beaumont is Head of External Affairs, UK at the Federation of Small Businesses (FSB). He leads the policy, public affairs, EU and media teams to represent FSB's 170,000 members and promote the interests of the UK's 5.7 million small businesses and the self-employed through campaigns and advocacy. FSB ran its first 'Wellbeing' campaign in 2017, encouraging small business owners to consider how best to look after their own health and wellbeing, and that of their staff. Craig reached out to UK Active to work on that, and for FSB to throw its support behind UK Active's National Fitness Day.
Craig was appointed to the Advisory Board of the independent grassroots Small Business Saturday Campaign that takes place in December each year, and to the working group of the Government's EU Exit Business Advisory Group. He featured on the Financial Times OUTstanding list for 2017, which celebrates LGBT+ business leaders that help boost diversity and inclusion. With a passion for the potential of sport, Craig's previous role was at the London 2012 Organising Committee of the Olympic and Paralympic Games (LOCOG) from 2007-2013, working for Seb Coe on public affairs and communications for the London 2012 Games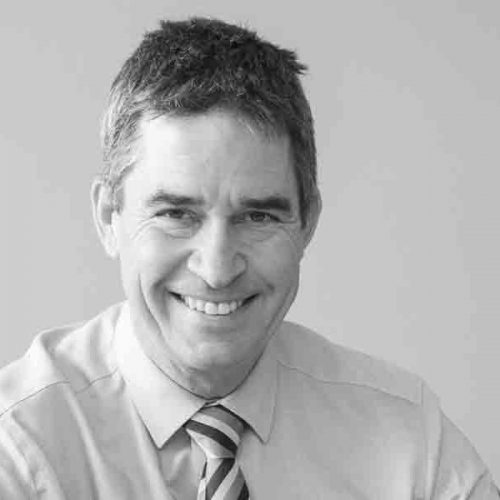 Dr Peter Bonfield OBE, FREng - Chief Executive of world renowned building science centre BRE
Peter Bonfield joined Building Research Establishment (BRE) as a materials scientist and engineer in 1992. Prior to this his main focus had been on cycling, combining training and competition with study. He is a former national cycling champion and represented Great Britain in world championships.
Peter worked his way up in BRE becoming Chief Executive in 2012. Between 2006 and 2012 on part- time secondment Peter helped draft and deliver the sustainability strategy for the Olympic build programme and led on construction products.
Peter has Chaired 4 independent Reviews for the government on forests, food procurement, energy efficiency and Flood Resilience. He was recently appointed as one of four people onto the Expert Panel advising the Secretary of State and Prime Minster following the tragic Grenfell fire.
He is a Non-Executive Director of Defra, the Department for Environment, Food and Rural affairs, Deputy President of the Institution of Engineering and Technology and a Non-Executive Director of the UKactive Board.
Peter was awarded an OBE in 2012 for services to research and innovation for the built environment
Peter is a Chartered Engineer and a Fellow or Member of several Professional Institutions.
Peter remains a keen cyclist!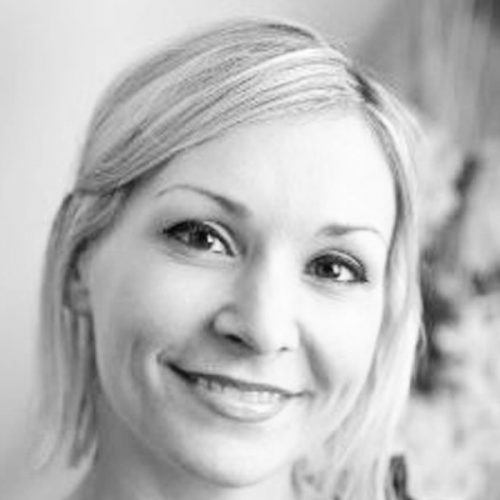 Dr Davina Deniszczyc joined Nuffield Health as London Clinical Lead GP in 2010 and was quickly promoted to become Professional Head of Physicians, then Wellbeing Medical Director before accepting her current role in 2016. Davina graduated from her medical degree at the University of Manchester in 2003. Her fascination with science and interest in people made her decision to train to become a GP an easy one, and she gained membership to the Royal College of General Practitioners in 2007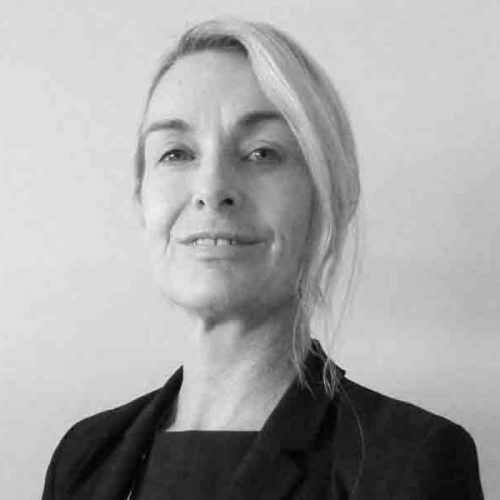 Lynne Kennedy PhD (Liverpool), MPhil. BSc. (Hons), RNut (PHN). FHEA. FPH (by Distinction)
Professor of Public Health and Nutrition
Head of Department of Clinical Sciences and Nutrition, University of Chester
Lynne has been a member of UK Active Scientific Board since 2013. She has primarily worked in academic public health for the past 27 years: starting as a Researcher in 1990, Lecturer in Public Health Nutrition, Faculty of Medicine at the University of Liverpool (1994-2009); Senior Lecturer and Reader in Public Health; Director of Research Centre for Health, Wellbeing & Society and in 2013 was appointed as Head of Department at the University of Chester. Also in 2013, she was awarded an honorary position as Research Fellow by Public Health Wales (2013-15) and was selected for the Welsh Crucible programme for leading researchers in Wales. Lynne is a Registered Consultant in Public Health Nutrition, RNutr (PHN) and has more than 27 years' experience in academic nutrition, public health, and health promotion; she has published widely on the subject of public health nutrition (social inequalities in nutrition, food poverty, health improvement strategies) and on health promotion generally, in national and international journals and conferences. She has extensive experience of working in a public health consultancy role, incorporating food, nutrition and physical activity for the improvement of health and wellbeing of populations. She was involved in setting up the one of the original holistic or comprehensive Food and Health regional Task Force, for the development and implementation of public health nutrition strategies, including the Obesity & Healthy Weight Strategy for North West England (population 6 million). In 2001 she was appointed Honorary Member of Faculty of Public health Medicine, for her contributions to policy and practice in nutrition inequalities. Over the years she has also successfully undertaken a wide range of health related policy and research consultancy. She has engaged in several successful international collaborative research projects in Europe including an international study into innovative dietary (health) promotion approaches, health assets approaches and Making Every Contact Count. Lynne completed her PhD in public health in 2006, examining the role of lay health workers in the NHS, looking at innovative forms of health service delivery, linking to the national introduction of Health Trainers and also the introduction of new professional roles (Community Food Workers and Dietetic Assistants) within the NHS. Lynne is a Non-executive Director for Brio Leisure, a community interest company responsible for delivering leisure and certain public health and physical activity contracts in Cheshire; a member of the strategic working group for Active Cheshire, to deliver a blue print for promoting physical activity and reducing sedentary behaviour. She has experience in a broad range of public health areas including physical activity, wellbeing, alcohol policy and ageing well. She is particularly interested in participatory action research methodology and qualitative inquiry however also has experience in quantitative and mixed methodologies. More recently Lynne is involved in supervising doctoral and post graduate student research in the area of reducing sedentary behaviour and promoting physical activity.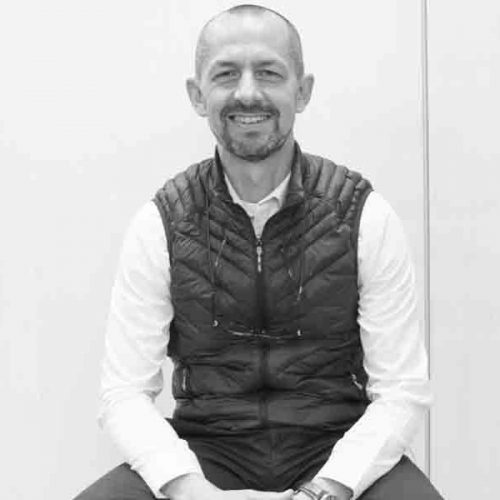 A truly international scholar fully involved in the health and fitness industry since the late 80s, Alfonso has worked as fitness and group exercise instructor, personal trainer, programme director, club manager and senior executive before moving into academia. Former Chairman of the Standards Council at EuropeActive (2009-2012) and recognized as Honorary Member, he is Professor of Exercise Science & Health at the Centre for Innovative Research Across the Life Course (CIRAL) at Coventry University; Chair of the Research & Dissemination Commission at SpainActive Foundation in Spain and Co-Director of the Healthy & Active Living National Observatory at Universidad Rey Juan Carlos of Madrid (Spain); Scientific Advisory Board member at ukactive Research Institute; and Visiting Professor at ISEAL, Victoria University (Melbourne, Australia), the University of Greenwich (London, UK) and EUSES, University of Girona (Spain).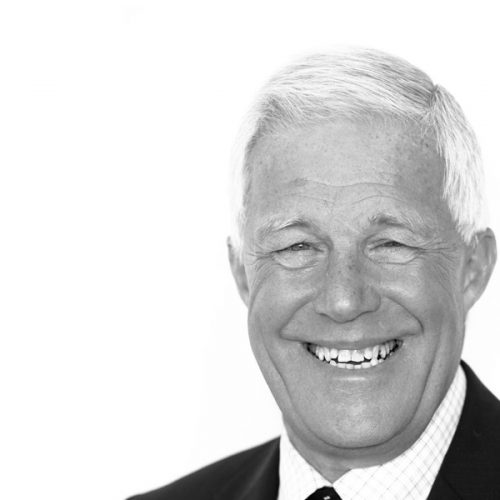 A qualified engineer who also has a Master's in Business Administration, Charles started at Sport England in 2008 as Property Director where he is responsible for the Capital Investment Programme for public sports facilities.
Charles came to Sport England from MDA Consulting where he was Chairman and CEO.
He began his career at Jaguar before joining Sainsbury's where he spent 25 years progressing to become Director of Construction and Facilities.
He was one of the founders of the Reading Construction Forum and led the team that developed the system of partnering in conjunction with Reading University.
Charles is a trustee on the London Marathon Trust, Royal Albert Docks Trust, Foal Farm and the Manchester Velodrome Trust.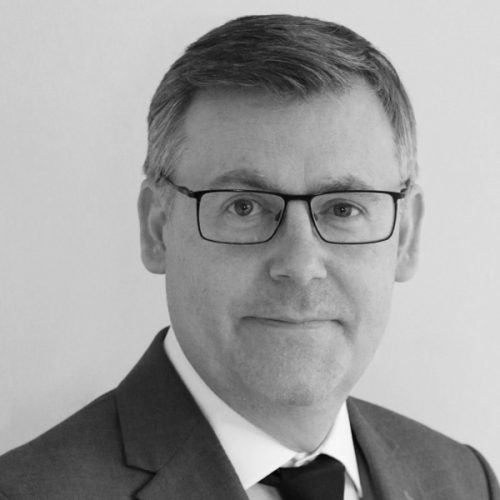 Adrian Packer CBE is the founder and CEO of CORE Education Trust. He took over as Executive Principal of Park View Educational Trust (PVET) and Interim Principal of Park View School in September 2014 and guided the schools in that Trust to a successful turnaround by March 2016. In 2012, Mr Packer was the founding Principal of Everton Alternative Provision Free School and 6th Form College, the first Free School set up by a Premier League football club. From 2010, Mr Packer was an Executive Director and part of the founding team of Birmingham Ormiston Academy (BOA), an arts academy partnered with The BRIT School. Mr Packer was a senior Artistic Director at the BRIT School for 12 years and taught some of the country's highest profile, award-winning talent in the music, theatre and television industries. Mr Packer is a Member of the LIPA (Liverpool Institute for Performing Arts) Council and Director and Governor of the LIPA 6th Form. He is Governor of the City of Birmingham School. Nationally, he is an independent non-executive Director of ukactive and the Chair of the ukactive Kids Council. Mr Packer was awarded a CBE in the 2017 Queen's Birthday Honours for his services to education.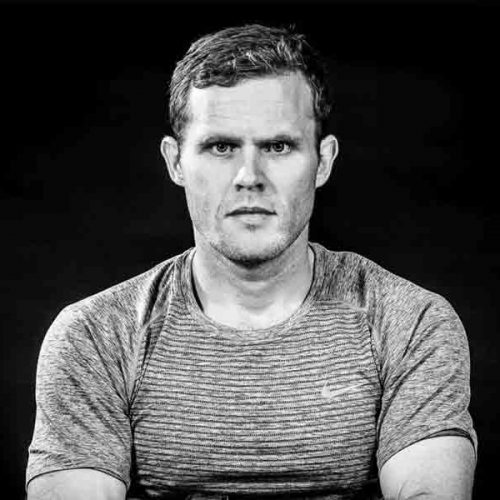 John is a former prolific high profile armed robber who has found redemption through the power of sport. Having broken both British and World indoor rowing records whilst in prison he is now forging a new life as an endurance athlete, coach and speaker and hopes that his story of rehabilitation can help and inspire others to change their lives for the better.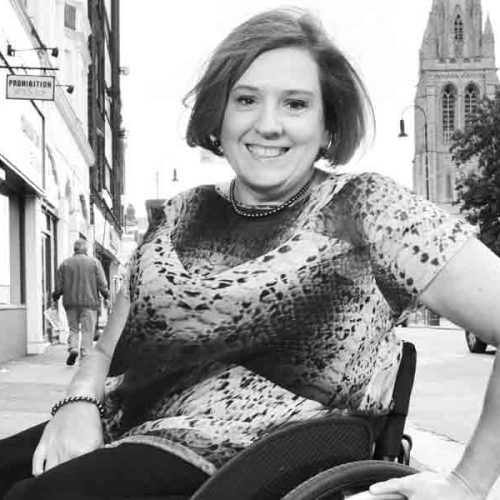 Tracey is the founder of Proudlock Associates, an award-winning disability and inclusive design consultancy.
After graduating from the University of Leeds, Tracey has worked with many diverse organisations, supporting them with their disability and diversity agendas, including the Lawn Tennis Association, Tottenham Hotspur FC and IMG.
Between 2010 and 2014, Tracey was a member of Equality 2025, a high-level advisory group of disabled people who offered strategic advice to ministers and senior government officials.
Tracey is a member of Transport for London's Independent Disability Advisory Group where she has a strategic role to evaluate and influence Transport for London policies, services and projects.
She is Chair of the Brent Cross Cricklewood Consultative Access Forum and a trustee of RICA, a consumer research charity providing practical information to older and disabled consumers.
Tracey is also a wheelchair tennis player, playing competitively through the ROMA SPORT Wheelchair National Series. She also has a wheelchair tennis coaching qualification and swims 2-3 times a week.
She regularly contributes to national and local media debates about disability and inclusion.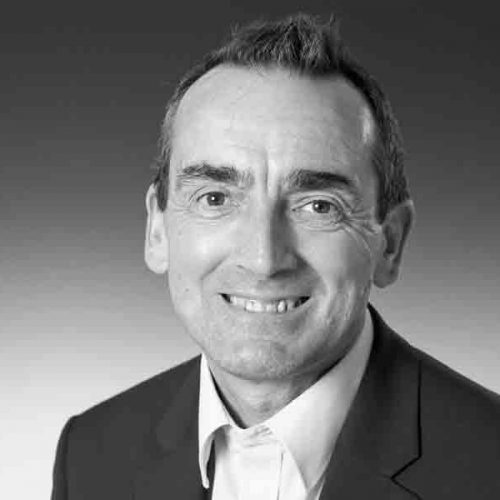 Mark is Managing Director of GLL (Greenwich Leisure Limited), the pioneering staff owned and led charitable Social Enterprise that took over the operation of Greenwich Council's leisure centres in 1993 as an innovative 'spin out'.
GLL had a turnover of £5m in 1993 with 150 employees operating 7 leisure centres for one London Borough. Today GLL manages over 300 public leisure centres and libraries across England and has an annual turnover in excess of £250million. GLL works with over 40 local councils, public agencies and sporting organisations and employs a diverse workforce of over 14,000 people.
GLL is a mutual society and workers cooperative and is owned by its members, all of whom are employees. Governance is via a Stakeholder Board.
GLL played a key role in the 2012 London Olympic Games (before, during and after) and now operates two of the key Olympic legacy venues: The Copper Box Arena and the hugely successful London Aquatics Centre.
GLL is the UK's largest charitable social enterprise in its field, delivering leisure, health and community services and libraries. Our mission is to provide high quality, accessible and affordable public services that are well used and contribute to the health, activity, social cohesion and education agendas.
GLL has four 'Pillars' that underpin our mission and values (our quadruple bottom line):
`` Better Service
`` Better People
`` Better Communities
`` Better Business
Independent evaluation has shown that GLL contributed in excess of £300m of Social Value in 2017.
Mark has worked with GLL since its formation in 1993 and was recognised as Ernst and Young's Social Entrepreneur of the Year in 2012.
Current positions held:
`` Honorary Secretary of the Sports and Recreation Trusts Association (sporta).
`` Member of the Board, UK Active
`` Member of GLL Sports Foundation Board
`` Co Chair of London Social Enterprise Leaders Business Club
www.gll.org
www.better.org.uk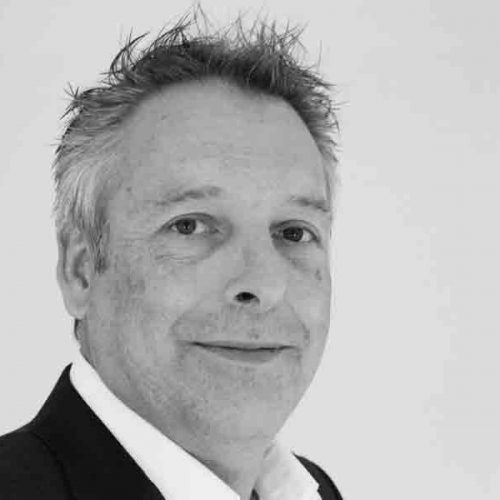 Has worked in the industry since 1985 in many roles such as lifeguard, head pool attendant, duty manager, assistant manager, manager and group manager for the private sector, Local Authorities and leisure management contractors.
His last employed role was with a leisure contractor, taking responsibility for quality, health and safety, human resources and training and development for 60 centres and 3000 employees.
David has recently merged his consulting business of 6 years with Leisure-net Solutions offering change management solutions, training and development both face to face and online, joint partners in Quest and lead contractor for NBS.
He is the Elected Board Member Trustee for the Chartered Institute for the Management of Sport and Physical Activity.
David's qualification include a Diploma in Management Studies and a National Examination Board Occupational Safety and Health Certificate and a MBA in International Sports Management from Loughborough.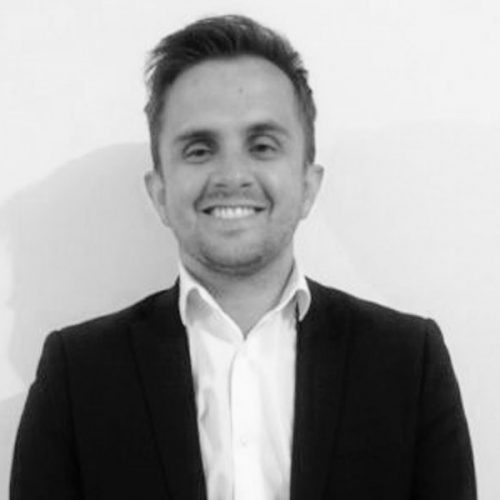 Adam Blaze is the Strategic Lead - Disability at Sport England, leading all their disability work and the disability team. This has included the formulation, development, and design of the successful Inclusive Sport programme; the long-term investment into the English Federation of Disability Sport and the National Disability Sports Organisations; the production of the Mapping Disability insight series; and the creation of new partnerships with organisations such as Disability Rights UK and Sense.
Adam has 19 year's experience in a diversity of roles in the sport sector from volunteer to coach to senior manager. He has worked for a number of organisations including The FA, and Loughborough University as well as professional football clubs Leicester City and West Bromwich Albion.
In addition to this Adam is an Executive Coach and Mentor working with a diverse range of clients including students with deprived backgrounds right up to CEOs of large organisations

ACTIVE PARTNERS