A major study has been launched to understand how the sport and physical activity sector is supporting people suffering from Long-COVID, ukactive announced today 17 February.
The ukactive Research Institute, Sport England, and Sheffield Hallam University's Advanced Wellbeing Research Centre (AWRC) are working together to explore how organisations are delivering physical activity to people with Long-COVID, and the relationships with local health services that may be commissioning these activities or referring patients to them.
The researchers hope to gain a better understanding of the support available and provide initial insights into what helps patients to manage or improve their symptoms.
Long-COVID is a complex, multi-system disease that adversely affects the day-today activities of 2.1 million people, with the number of patients experiencing chronic symptoms placing unprecedented demand on the NHS.
Given the complexity of Long-COVID and the lack of clarity about how best to treat the condition – including the role of physical activity – it is essential that the physical activity sector is equipped with the skills and knowledge to support people, and to avoid causing harm.
Some people with Long-COVID experience an increase in symptoms after exertion (termed post-exertional symptom exacerbation or PESE); it is important that physical activity professionals are knowledgeable about PESE and are able to recognise this in patients to ensure that their advice on physical activity is appropriate.
Researchers will look at how health services are referring people with Long-COVID to organisations delivering physical activity, and the options and strategies available to support their recovery.
The first phase of the study will involve interviews with clinical, community, and physical activity sector professionals.
An online survey will then be used to determine how the sector is currently integrating physical activity safely into rehabilitation pathways.
The final phase will seek to understand the relationship between Long-COVID clinical referrers and the physical activity sector, before the full results of the study are published in the Summer.
Huw Edwards, CEO of ukactive, said: "This study will provide vital guidance to our fitness and leisure organisations so they can best support people suffering from Long-COVID symptoms.
"The physical activity sector could play a fundamental role in people's recovery from Long-COVID, which is another example where the sector has huge potential to work together with the NHS and support people's health in community settings, to relieve pressure on our healthcare system."
Tom Burton, National Partnerships Lead for Health and Wellbeing at Sport England, said: "We know that the complexities of living with Long-COVID can significantly impact people's ability and motivation to be active, and that wider research continues to explore the most effective treatments. We welcome this study to better understand the ways in which physical activity and sport is being used to support people living with Long-COVID and manage their symptoms.
"Sport England wants everyone to feel they have the ability to be active as a part of our Uniting the Movement strategy. Working with expert partners, we hope this work will provide key learning so the sector can have the knowledge and skills to support people in safe and appropriate ways."
Dr Tom Maden-Wilkinson, Associate Professor at Sheffield Hallam University, said: "The ongoing experiences of people with Long-COVID needs to be addressed as a priority within our society. This work will allow us to see the current provision by the sport and leisure sector for people with Long-COVID and how people are accessing these services.
"Importantly, we acknowledge that physical activity is not advisable for some people with Long-COVID and we want to understand the implications of this for the sector, combining this with our understanding from our current research in this population."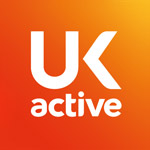 More People More Active More Often