What branding can really do – for you and for your business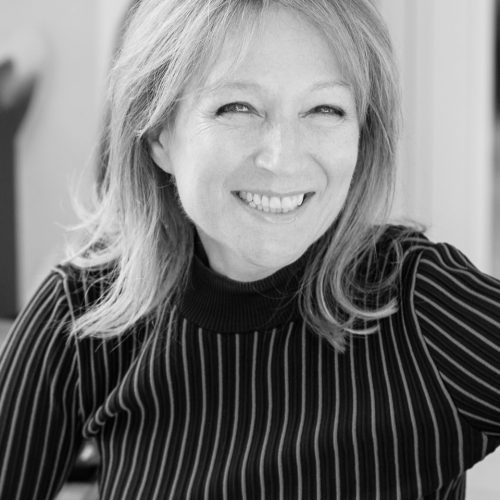 Rita started her career in advertising and quickly progressed to become Vice Chairman and Strategy Director at Saatchi & Saatchi during its most successful period. She then moved into brand strategy when she became London CEO, then Chairman, of leading global brand consultancy Interbrand, and led a highly diverse and talented team. She has advised numerous leading businesses around the world, as well as start-ups and growth stage businesses of all shapes and sizes. She also co-founded and chaired the business and brand consultancy BrandCap, which now has offices in London, New York and Hong Kong and which she successfully sold on to the Populus Group.
She is a regular commentator across all media, including CNN, BBC, Sky and social channels, as well as a columnist for national newspapers and trade magazines. She was a mentor and judge on the CNBC award-winning business series 'Pop Up Start Up', in association with Alibaba.
She is a non-executive director on the board of a number of businesses including John Lewis Partnership, ASOS, Nationwide Building Society and Ascential plc (owner of Cannes Lions and WGSN), and was previously on the boards of Bupa, Emap and Dixons Retail plc. Her non-profit board experience includes WWF (Worldwide Fund for Nature) and as a member of the UK Government's Sustainable Development Commission. She is a Trustee at Green Alliance, and is Chair at the global sustainability non-profit Forum for the Future. She is also a Visiting Fellow at the Said Business School at Oxford University.
Rita is the author of best-selling books including 'The Future of Brands' and The Economist 'Brands and Branding'. Rita recently published a new book on leadership 'Love Your Imposter', which captures her uniquely honest thoughts on what it takes to build your personal brand and become a business leader in the world today. This launched in summer 2020 and has received exceptional reviews, including from Hillary Rodham Clinton. It is available here www.koganpage.com/love-your-imposter or on Amazon here
SPEAKER STYLE
Rita has been described as honest, fresh and funny as well as being an acknowledged business and brand leader. She tells it like it is. Her authoritative yet witty delivery results in a warm and emotional connection with her audience meaning that no matter the size of the audience, they all feel like they've had a one-to-one. She can speak to CEOs and board audiences from major multinationals through to entrepreneurs, young executives and grass root employees. She always tailors her content to suit the crowd. She also creates fresh content for every platform and always ensures that delegates leave having learned something new.
KEY SPEECH TOPICS:
Business leadership
Business growth
Sustainability in business
Women in business
Overcoming imposter syndrome
Branding in the digital age
How to build a world class brand
The business value of branding
Branding for the boardroom
Branding for SMEs and entrepreneurs
Platform branding
Disruption and innovation
Branding for not-for-profits
Building a portfolio career
Mentoring
SECTOR SPECIALISATION:
All sectors and stages of business, from start-ups to global corporations. Both B2C and B2B. Diverse audiences
FOR FURTHER INFORMATION
Please contact: info@ritaclifton.com
For more information, go to www.ritaclifton.com
A shared ambition for growth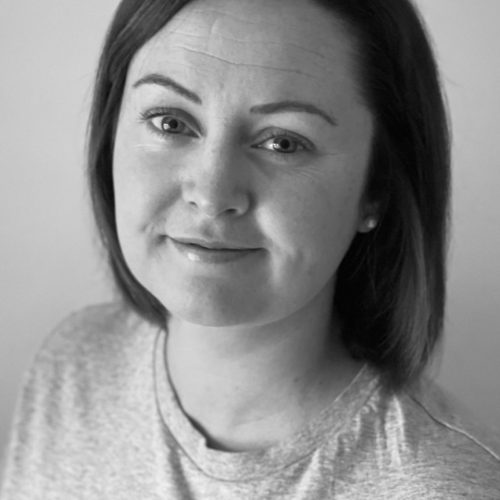 Harriett leads ukactive's consumer engagement work, helping to develop the sector's understanding of consumer expectations, barriers, behaviours and trends so that we can increase participation in physical activity. Harriett played a key role in the development of ukactive's new guide for gyms to help them improve their services for women and girls, including practical tips for making them safer and more comfortable spaces. She has also built and driven some of the sector's biggest consumer campaigns, including National Fitness Day, This Mum Moves and Fit Together.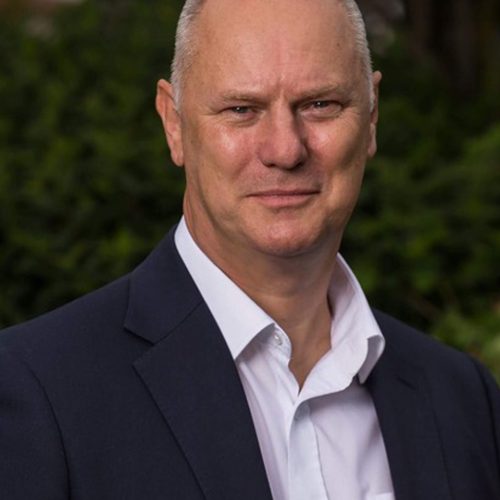 Paul has been working in the fitness industry for more than three decades. Paul currently divides his time between conducting research in the area of retention, attrition and customer loyalty and coaching businesses in practical approaches to improve all areas of the customer experience.
Paul's research has reviewed the data from 5.5 million customers, from 4000+ clubs in 70 topic areas. He has presented more than 150 international presentations in 31 different countries. 17 times for IHRSA.
Paul is known for his extensive work with operators developing systems and practices to improve retention. His clients have included, Gold's Gym International, The Gym Group, Marriott Hotels Europe, Elixia Norway, Club Med Gyms Paris, Reebok Sports Club London and multiple leisure and recreational centres, YMCA's and Independent operators.
His work has with the Hertfordshire Sports Village increased their revenue by 35% in just two years and generated a regular NPS score of 78+.
Paul has two master's degrees, one in exercise and health behaviours the second in social science research. Paul's research focus for PhD was in health club member retention.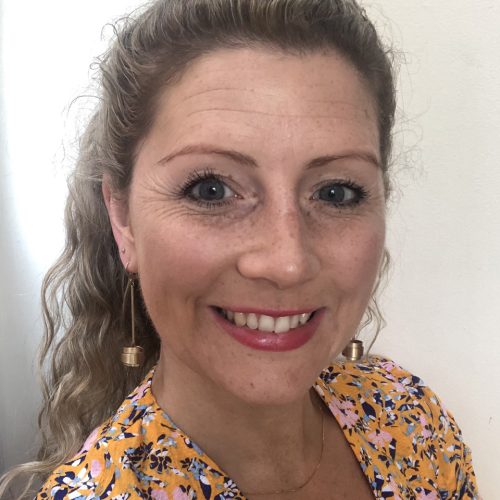 Ellie is a Strategy Director with over 10 years' experience in comms, marketing and advertising. She has worked with a range of brands across automotive, sport, travel, wellness and finance, leading on brand strategy, creative strategy and comms planning. Previous clients include Mastercard, VW Group, Hilton, HSBC, Expedia group, Middlesex Cricket, Beachbody, Great British Racing, Canyon and Rainbow Laces.
Ellie is a former fitness and wellness journalist, and has edited and written for publications including Men's Health, Cyclist, Women's Fitness, Runner's World and Trail Running. She is also a gymnastics coach, yoga teacher and breathwork coach; teaching at studios, gyms and wellness centres across Buckinghamshire.
At Cake, Ellie leads the Global and Europe strategy for Major League Baseball; works across the UK strategy for PUMA and Adobe; and acts as strategic counsel across Cake's rugby portfolio.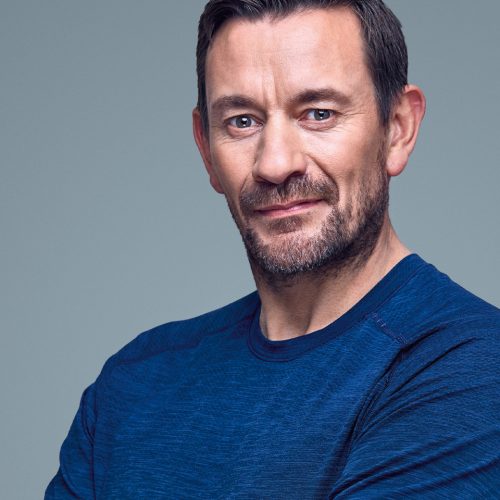 Ollie is an energetic and a highly motivated former UK Special Forces operative with extensive experience in various international missions. Ollie is a cornerstone of the team that brought the Special Forces into the public eye with the Channel Four series SAS: Who Dares Wins. Ollie and his team are the UK's first former UK Special Forces members to talk openly to media and to reveal their true identities. No longer part of the UK version, Ollie is now with another production in Australia – SAS Australia which follows a similar format to the UK version, and has received unprecedented popularity.
Ollie's military career began at the age of 18 when he joined the Royal Marine Commando's and toured operationally in Northern Ireland & Operation Desert Storm in Iraq. Upon his return to the UK Ollie was recommended for SAS Special Forces Selection after five years service with Commando's. Upon completion of the grueling 6 months selection process Ollie was one of 7 candidates to pass selection from an initial 250 that started the course.
On completion of SAS selection Ollie then joined the Special Boat Service, (SBS) to undergo further training to qualify as a Special Forces Combat Frogman.
During his six years in the SBS he undertook a number of high profile missions in a variety of locations both on land and sea. Ollie's missions included, counter narcotics, counter terrorism, homeland security, counter insurgency operations and humanitarian efforts. Ollie also qualified as a pilot of the Submersible Dive Vessel (SDV), a mini sub used to insert Special Forces Combat Soldiers behind enemy lines.
After leaving the Special Forces Ollie initially worked in Iraq as a private security contractor for American TV crews, which saw him saving 12 members of his vehicle convoy from armed attack whilst driving his vehicle at 140kms/hr en-route to Baghdad. He spent seven years as a Country Project Manager in the Middle East for major infrastructure projects, responsible for employing and training a 2000 strong Iraqi guard force. Ollie is a Special Forces bodyguard instructor with extensive military and corporate experience for private projects and government officials.
Ollie then headed to South East Asia using his incredible military training to benefit the lives of those less fortunate whist working for a charity. He was lead command of a three-man team bravely infiltrating child trafficking rings. One such mission saw the rescue of 22 children destined for the sex trade and sweat shop labour. The largest and most controversial mission the organisation has witnessed. Those children were taken to safe houses and are now being educated and live happy lives in a loving caring environment.
Upon Ollie's return to the UK in 2014 after 13 years overseas he started developing a concept to allow his training and experience to benefit others. BreakPoint provides leadership and development courses to the corporate and public sector, motivation and mindset from the elite Special Forces and a range of Media services to the TV & Film industry. This continues to operate alongside his newly established television career.
A seasoned author with now four highly successful best-selling books under his belt, fiction and non-fiction.
Ollie's passion for writing and sharing his experience and knowledge through this platform is something very much in the forefront of his commitment to his book writing career.
Future Projects
This year Ollie will be embarking on an amazing challenge to climb Ama Dablam, a 6,812 metres mountain in the Himalayas with Nims Purja from the hit Netflix documentary 14 peaks. This alongside further development of BreakPoint with virtual and online programs, and Battle Ready Fuel's on-going global growth, the launch of The BreakPoint YouTube Channel and his continuing work to inspire and change the lives of many, Ollie and his team has much to be excited about.
KEYNOTE: Reflections on my time as ukactive Chair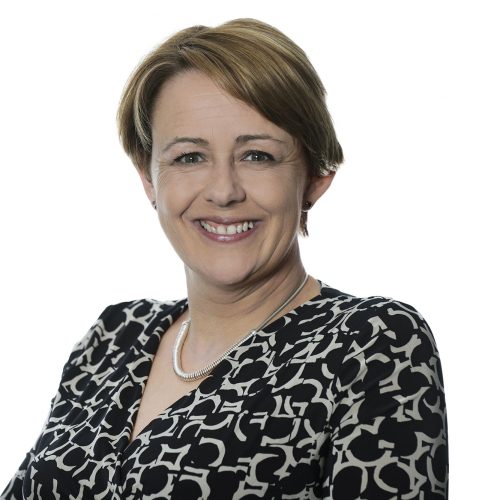 A highly distinguished Paralympian, Baroness Grey-Thompson's sporting career lasted for 16 years. By the time of her retirement, she had been awarded eleven gold medals, four silver and one bronze.
Lady Grey-Thompson has continued to be involved in sport and physical activity since her retirement from the track. Her main focus is as the Chair of UKActive and the Duke of Edinburgh's Award Scheme. She will be the Chair of Sport Wales from 1 July 2022 as well as being involved with several other organisations.
In 2010, she became a member of the House of Lords, where she sits on the Cross Benches as an independent and non-political Peer. Her areas of interest include sporting matters as well as a range of other issues.
MORNING BREAKOUT SESSION SPEAKERS
CHILDREN, YOUNG PEOPLE & FAMILIES
Youth voice: Applying youth voice to build community hubs for young people to provide positive, inclusive and safe opportunities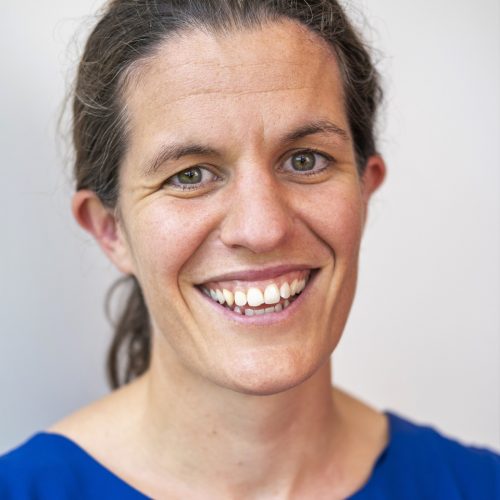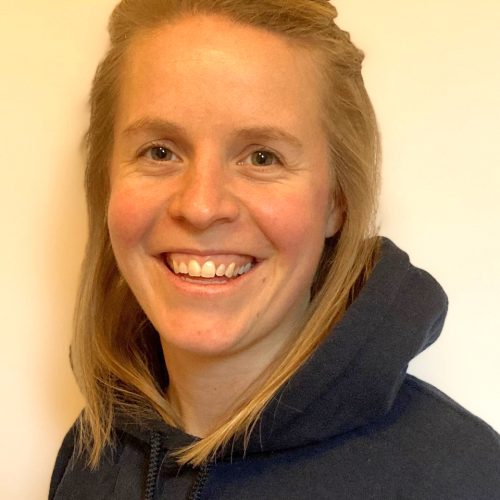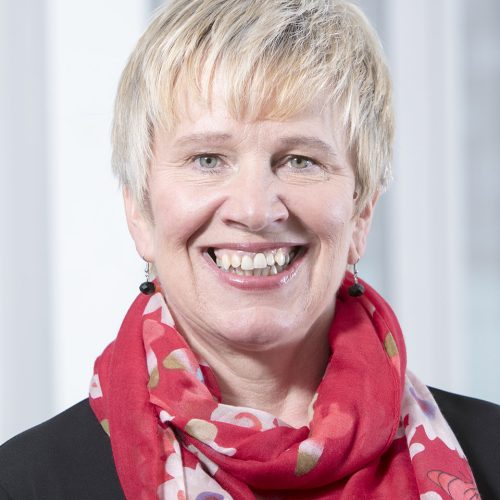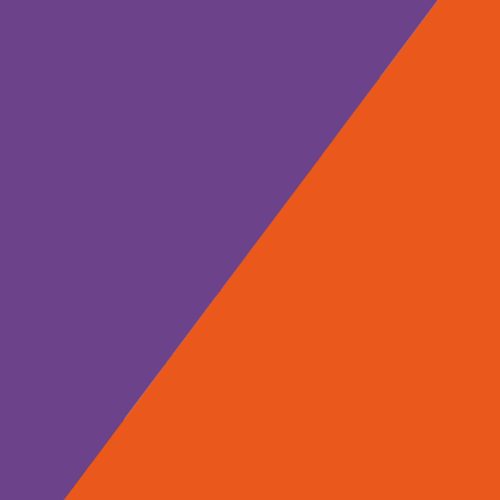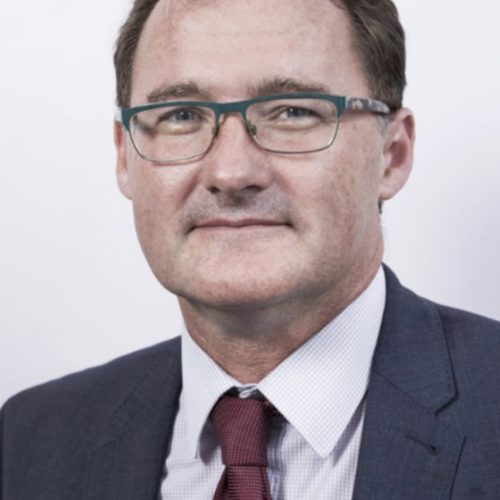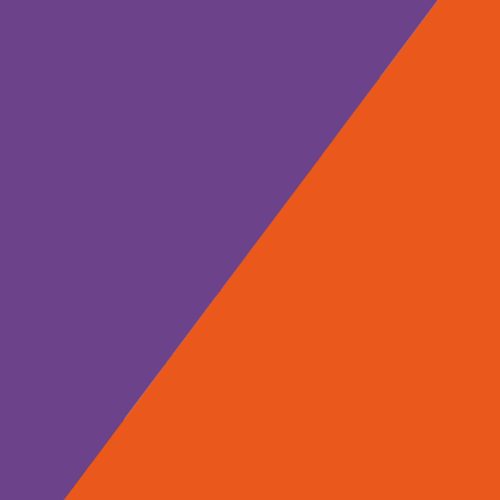 The decade for change within public sector leisure: Ensuring the sector has the ability to continue tackling inequalities and supporting an active nation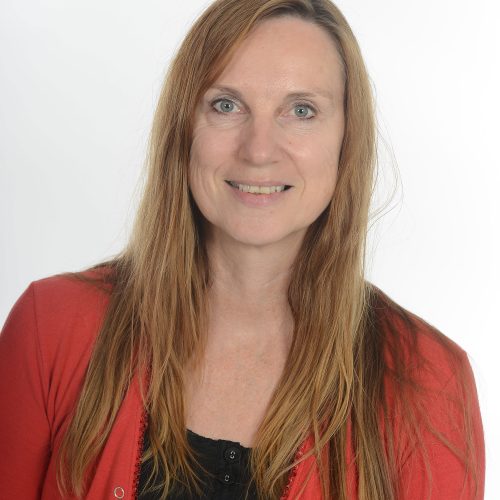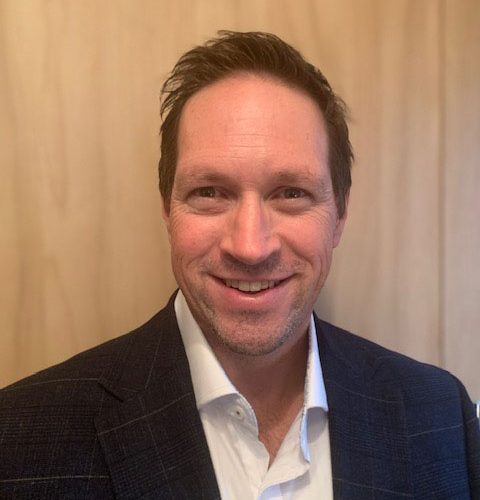 Mark has over 25 years' experience in the leisure sector, having worked for many of the larger public sector operators and has held senior positions in both Operations and Business Development. Mark has been a panellist at PAF and Leisure Net previously sharing his widespread knowledge and experience of the sector as well as introducing new and exciting innovative concepts to the leisure sector. Mark has also previously been a member of the UKActive kids council, representing public leisure operators. Sport and Exercise is something close to Marks heart and he can regularly be found swimming or out on his bike on a Saturday morning eating up the trails across the South Downs.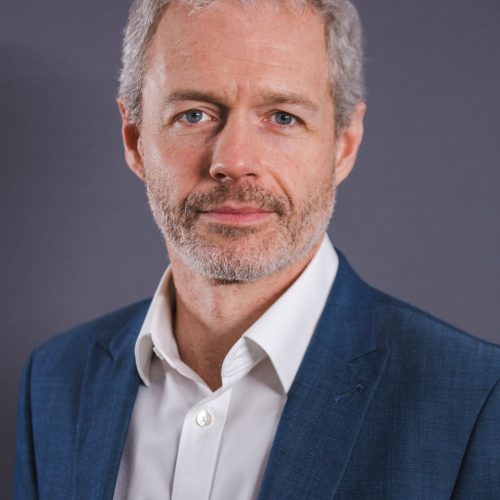 Ben has been with Everyone Active since 2007, and as Group Development Director he leads the group's operational delivery, development and innovation. Since 2007 the business has grown from less than 40 to over 200 sites now with around 50 million activity visits annually. His approach to group development gains group wide efficiencies while ensuring that we target and remain focused on achieving localised requirements to get Everyone Active
He is particularly proud of the achievements of the whole business from the contracts and awards the business has won to the quality marks and benchmarking scores it has achieved. All a result of the hard work and dedication of our colleagues, many of which have grown and developed with the business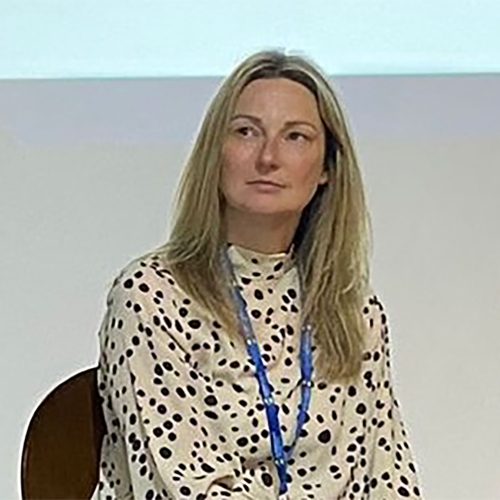 Vicki has spent 24 years working in the industry spending some time in the private sector and at Glasgow City Council before settling at South Lanarkshire Leisure and Culture. Having worked in many operational roles and supported several service developments throughout this time, she is very passionate about serving the local community to enhance their health and well-being and enjoyment of their facilities and services. Vicki has recently started the role of Chair of SLNG and is looking forward to help drive the group and support to it's members forward.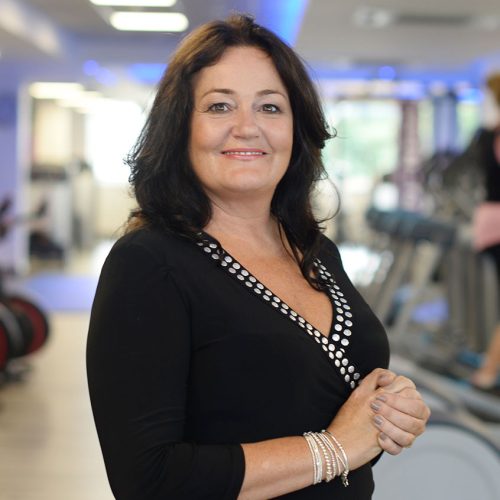 Sarah Watts is Chief Executive of Alliance Leisure, an award-winning leisure development company which has developed over 190 leisure facilities since Sarah founded the company in 1999 representing an investment value of over £250m in leisure infrastructure.
Sarah's continued ambition is to develop high quality public leisure that contributes to social and health benefits in local communities. Recently appointed to the ukactive Member's Council, Sarah supports the sector to thrive and plays a tangible role in encouraging growth, confidence and investment in the industry.
How digital strategy can support your overall core leisure strategy: Understanding expectations from their digital experience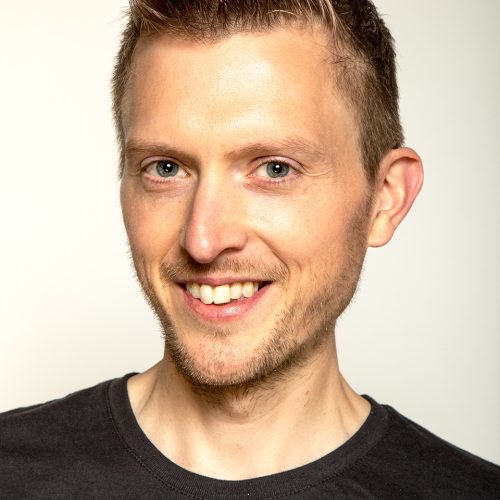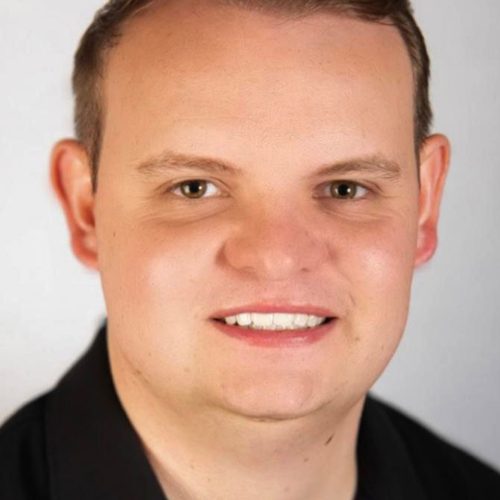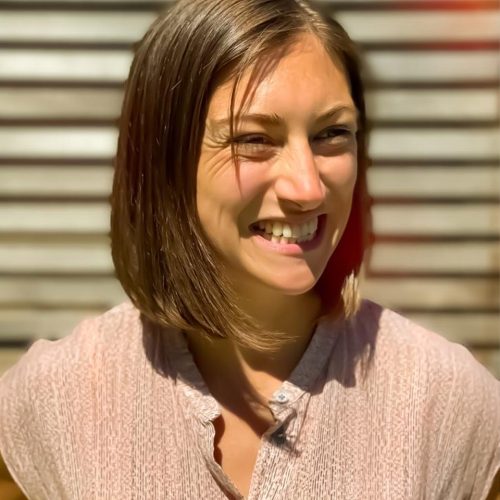 A sector for everyone: How diversity and inclusion are essential to fulfilling sector and market growth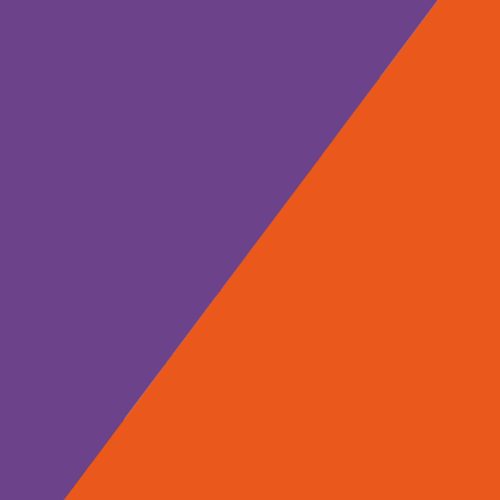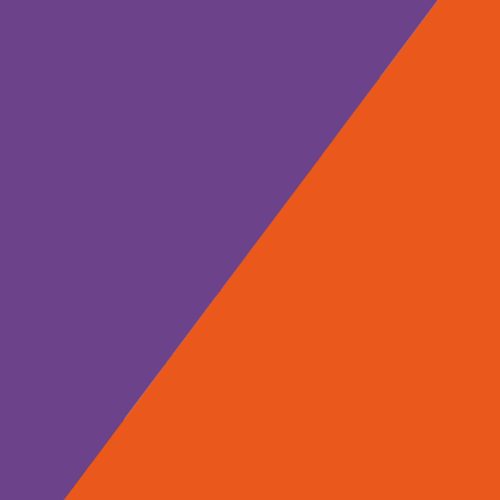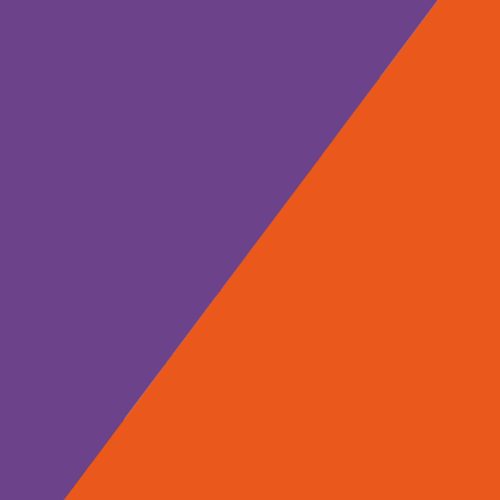 AFTERNOON BREAKOUT SESSIONS
The business of health: The role of business and the sector in improving the health of the nation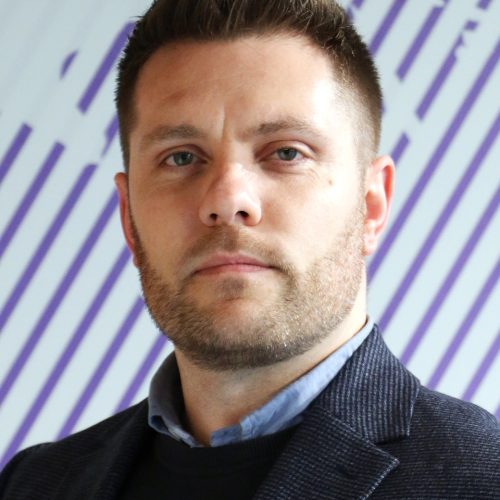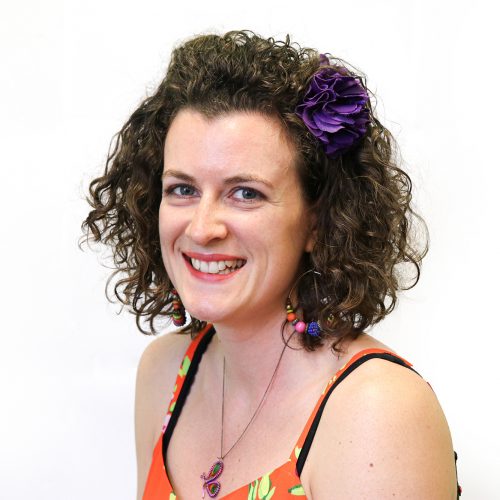 Alex Lucas is Senior Research Analyst with the ukactive Research Institute. With a background in exercise psychology, professional research methods and personal training, she is experienced in conducting and managing mixed method impact evaluation and insight projects for partners and clients across the spectrum of ukactives strategic areas of work. This includes a managing number of key research consultations in areas of health and wellbeing, diversity and inclusion, children and young people and workplace health, and developing research outputs to support ukactive's policy areas of work. She leads on areas of research associated to workplace health and physical activity and brings together her experience in applied exercise psychology with a background in academic research to understand the role of workplace physical activity and organisational culture on mental and physical health in the workplace. She has worked with partners from the public, private and third sectors, including public and private operators, charities, national governing bodies, corporate organisations, trade bodies, policy makers, and individuals from the local community.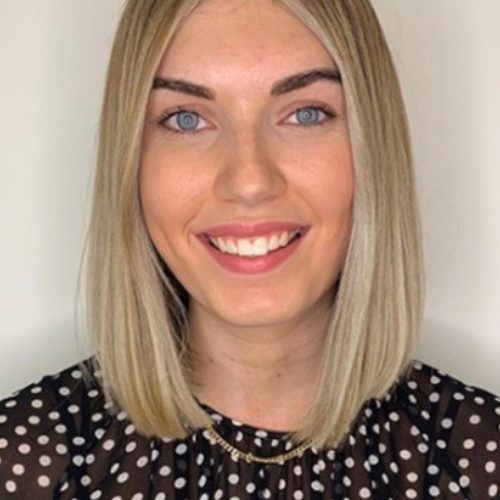 Lydia Hamilton-Rimmer is responsible for leading the CBI's occupational and workforce health policy work. She is working with the business community and other stakeholders including key government departments to address the importance of business led health interventions in improving the health and wellbeing of the nation's workforce. She also works collaboratively with the health team on NHS relations and third sector. Prior to the CBI, Lydia worked for a retail trade body leading on business responsibility policies including obesity, alcohol and tobacco influencing the wider public health debate and increasing regulation in this space.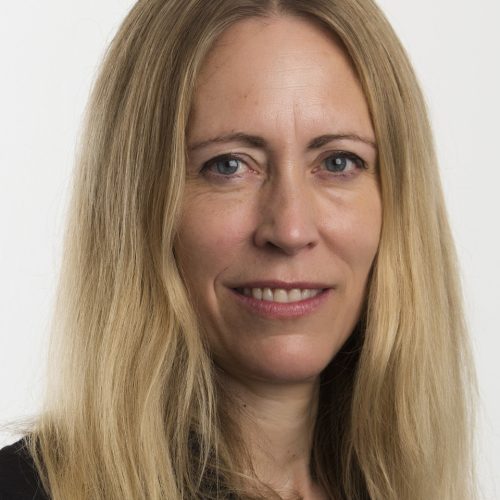 Tina Woods is a social entrepreneur who brings diverse stakeholders together to address the system changes needed to improve health for all. She is Founder and CEO of Collider Health and works with private, public and third sectors, including the National AHSN AI Network, NHSX AI Lab and UK Research & Innovation on the Healthy Ageing Industrial Strategy Challenge Fund. Tina is also the Director of the All Party Parliamentary Group for Longevity and leads the Open Life Data Framework. She is Co-Founder and CEO of Business for Health, a business-led coalition of socially responsible employers, purchasers, investors and innovators that is developing a Business Framework for Health with the CBI, bringing in 'Health' into 'ESG' mandates to support long-term sustainable innovation and investment in preventative health and care. Tina's book, 'Live Longer with AI: How artificial intelligence is helping us extend our healthspans and live better too' was published in October 2020. Tina sits on various advisory groups, including the BSI standards group for AI in health and care, and the Ada Lovelace Advisory Board on Health Inequalities.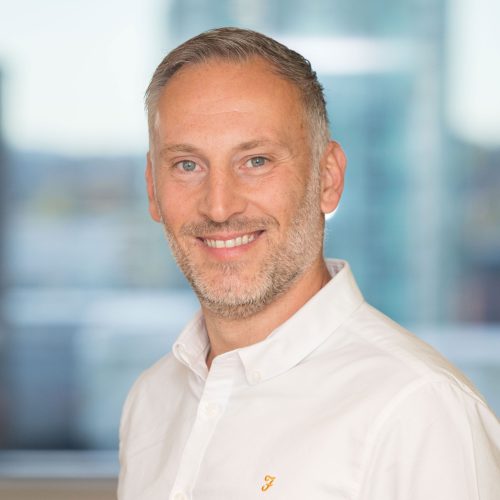 Dave is integral in driving the delivery of Westfield Health's strategic proposition, which is to design exceptional health and wellness programmes delivered by experts in areas including mental health and resilience, physical activity, nutrition, and sleep.
He is passionate about helping people improve their quality of life, and his appointment as CEO signifies our commitment to becoming a forward-thinking market leader and continuing our journey of becoming a world-class health and wellbeing company.
Innovation for active ageing: Scalable products and services for your gyms, pools and leisure centres to reach the older adult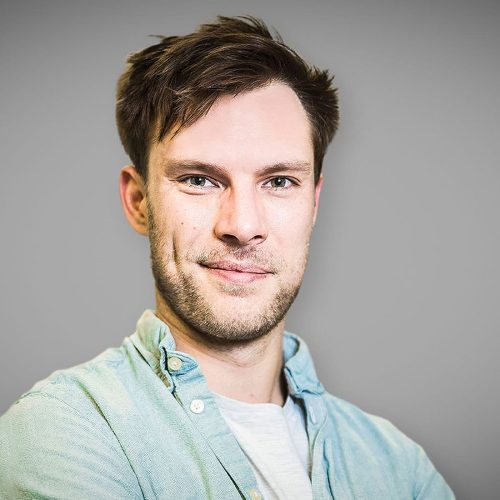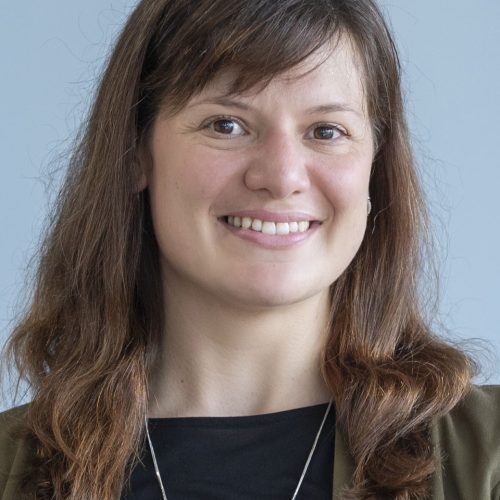 Simone completed her PhD in Exercise Science at the University of Cape Town and currently works as a post-doctoral research fellow at the University of Stirling. Simone's primary area of research is physical activity in children, and more recently in older people. She is currently working on the GOALD (Generating Older Active Lives Digitally) project; a UKRI- and ESRC-funded project exploring the delivery of physical activity and sports-based reminiscence using digital technology in intergenerational groups. This project is a collaborative effort between the University of Stirling and the University of Plymouth.
Additionally, Simone is one of the co-editors of the International Society of Physical Activity and Health (ISPAH) monthly newsletter and is a member of the team responsible for the publication of the Scotland Healthy Active Kids Report Card 2021.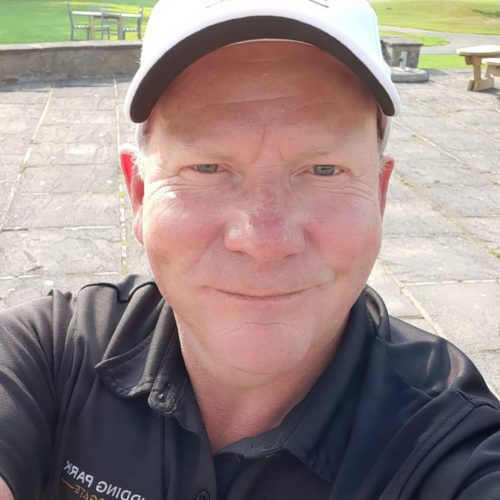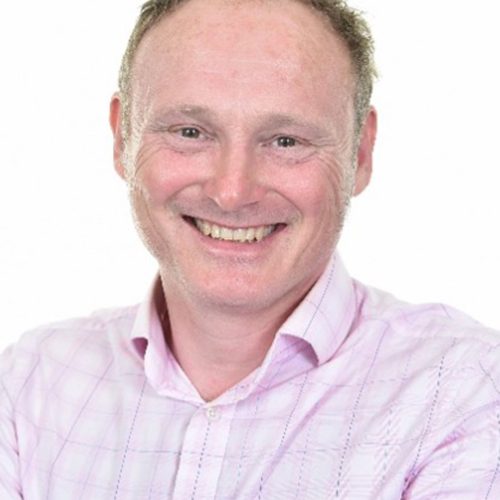 Adrian Leather is the Chief Executive of Active Lancashire, a Charity committed to getting people from all backgrounds physically active. Adrian has developed Active Lancashire to become an innovative and transformational change organisation; enabling ground breaking partnerships which deliver improved health and economic outcomes using sport and active lifestyles as the tool of choice.
Examples of this cross-sector partnership leadership work includes development of a programme to deliver workplace health screening and social prescribing and innovative health and cohesion projects including work to enable adults in drug and alcohol recovery to improve their health and wellbeing and move towards employment.
Adrian is committed to ensuring that charities and voluntary sector organisations have the opportunity to step up and work creatively with businesses and public services to deliver better outcomes, particularly for our disadvantaged communities. Adrian is also a Non-Executive Director of University Hospital Morecambe Bay Trust.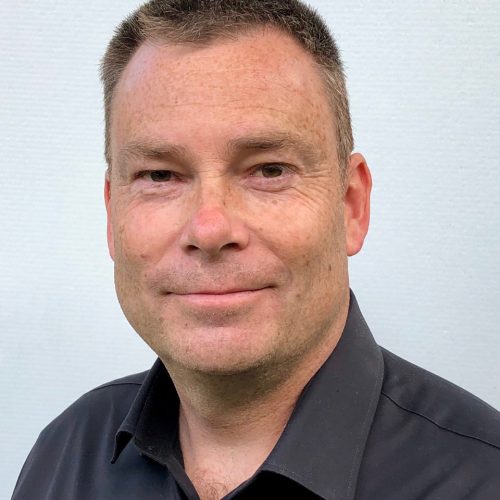 Chris Ward is an 'Innovation Lead' for UKRI, the UK's foremost research and innovation organisation. Chris works within the 'Healthy Ageing Challenge' launched in 2018 by Teresa May to fund innovative projects that could extend and increase quality of life in our later years. The Healthy Ageing Challenge is allocating £98m with Chris focused on the flagship 'Trailblazer' programme that funds ambitious consortia projects able to create UK wide impact.
Chris has extensive experience in innovating in the fitness, health and well-being sectors, working with clients like Fitness First, Nuffield Health, Les Mills and the NHS. Chris' background is in strategy, marketing and innovation consulting.
Considerations when designing your connected digital strategy: Creating a seamless digital experience for members across all channels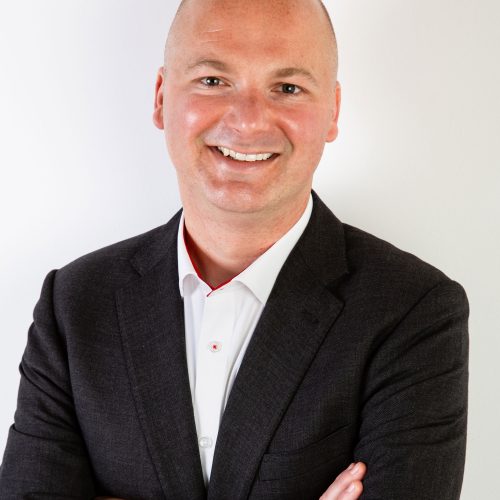 As Chief Commercial Officer, Alex leads growth and customer engagement for SweatWorks - the leading global technology agency for the fitness and wellness industry.
With over two decades of experience in building and scaling companies across the fitness technology space, Alex was previously CEO of Netpulse, a leading provider of branded apps to fitness operators, which was acquired by EGYM in 2018. Prior to Netpulse, he established and led Zoom Media's operations in Europe for 10 years.
A sector redefined: Redefining how we present and demonstrate the value of the independent sector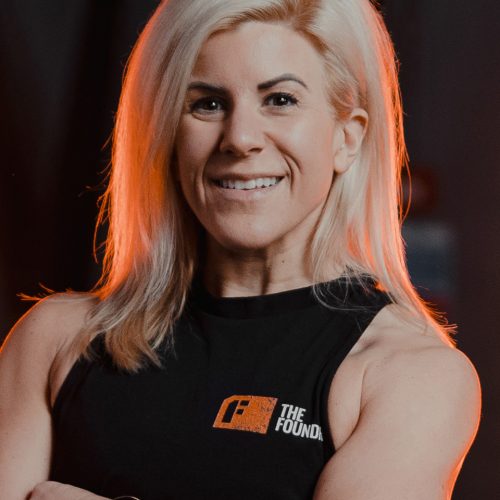 Laura 'Biceps' Hoggins is a PT, Author and Director of The Foundry gyms in London. She is passionate about championing strength training for women and changing the game by making fitness more inclusive and aspirational by the power of community.
@laurabiceps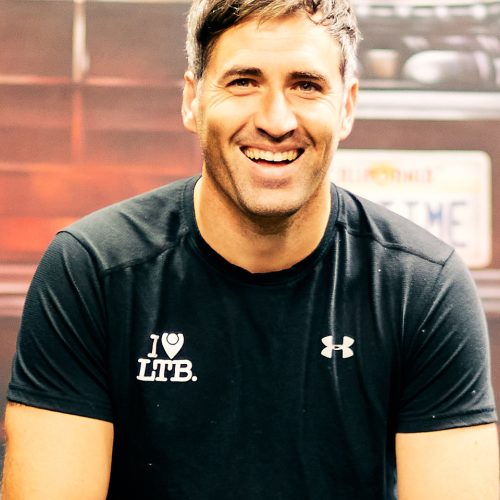 Chris Burgess is Founder of Lift The Bar, a personal development company supporting personal trainers and independent gym owners. Chris also runs his own independent gym which he uses to gauge the needs of the public and then link that to how Personal Trainers and Gym owners can stay on top of changing demands, views, preferences and trends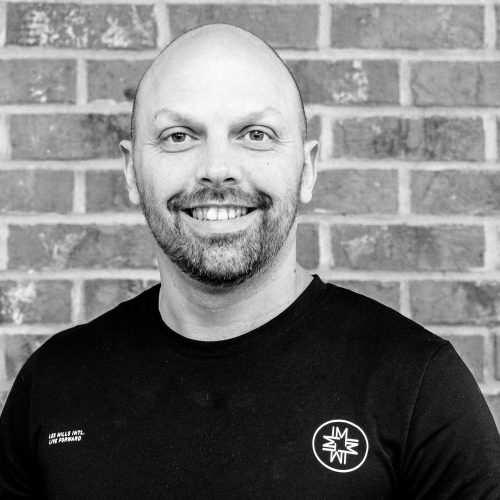 Carl McCartney is Customer Experience Director for Les Mills UK. Carl started his Les Mills career as a National Trainer/ Presenter 20 years ago and has held a number of key roles within both the global and UK business, including working in both the German and Nordics markets and also working centrally as Global Performance Development Director.
Prior to this, Carl spent 8 years working for Virgin Active and other UK clubs in Group Fitness Management and National Product roles, in addition to running his own health and fitness business.
This breadth of industry experience has allowed Carl to build unparalleled expertise in the Group Fitness space. He is dedicated to helping partners build healthier businesses, working with them to achieve their business goals and supporting member retention and recruitment challenges.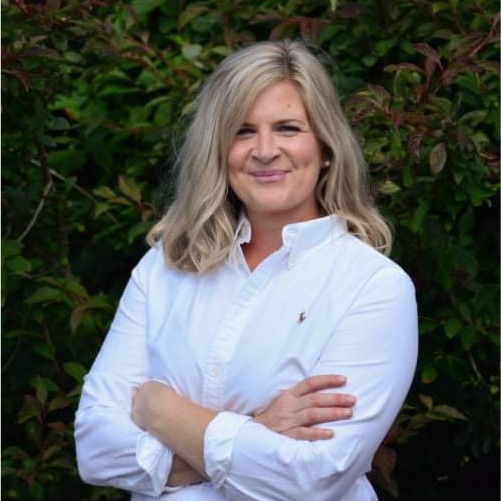 Steffie Bryant serves as the EMEA Customer Success Manager of GymSales powered by ABC Fitness Solutions. Her career accomplishments include over 13 years of experience in the fitness industry in sales and operations both in and outside of health clubs.Her prior roles have encompassed building and overseeing high performing teams. She has a passion for teamwork and collaboration along with a true love for the wellness space.
Decade of Change: Roundtable discussion on harnessing collaboration in a post-pandemic world to support growth and development across the public and private sector