Supporting and encouraging an active, healthy life will help ease the pressures our NHS faces
Thursday 5 July 2018 is the 70th anniversary of the creation of the National Health Service. It will be a day of national pride, but also a time for reflection as the NHS is, itself, now a patient, hovering in a critical condition needing significant support.
For the record, I was the 14,771819th baby born under the NHS, and it has supported me, my family and friends all my life. It has been built on hard work, brilliance of expertise, a passion to help strangers, and a belief in care and compassion. It reflects what's great about this nation, and the generations of nurses, doctors, care workers and support staff have every right to feel proud of this great institution.
Today, the NHS is struggling to serve societal challenges it wasn't built to address. Eleven million people are over 65 in the UK, rising to an expected 25% of the population by 2040. Life expectancy has risen, but that doesn't mean healthier lives, with the number of patients suffering from chronic illness ever increasing. Dementia cases are due to exceed over a million in the next three to five years. Crucially, how we live, eat and work is fuelling preventable diseases and conditions such as type 2 diabetes, certain cancers and osteoarthritis.
As we approach the anniversary, attention will again turn to the NHS's future and the support required for it to operate in an effective and sustainable way. I'm going to hedge my bets that the bulk of this focus will be on finances. I suspect there will be less focus on the specific role public health can play. But surely this is the best way to alleviate the financial pressures?
I'm unapologetic about my passion for public health and for getting the right balance between prevention and treatment. It seems obvious to me that supporting and encouraging an active, healthy life will help ease the pressures. I also believe the public health agenda can have an incredible impact on the health and wellbeing of two particularly vulnerable groups – the youngest and the oldest in society.
It's widely expected that the Government will publish an update to the Childhood Obesity Plan in the coming weeks and it's essential this plan acknowledges that the most important intervention to tackle obesity is to recognise there is no single magic bullet. This plan will need to view a child's health not just through the narrow prism of what they eat but also address mental health, physical activity, social and cultural influences.
In the case of physical activity, I urge the Government to go further than before. From a regulatory perspective, a children's health traffic light system should be implemented that measures the impact of government policies on the health and wellbeing of children. The role of Ofsted needs to be expanded, recognising schools that can demonstrate a fully inclusive health and wellbeing offer for all pupils, committing to develop its knowledge and tools to effectively assess and rate schools' health offer to its pupils, and prioritise physical literacy in the new Inspection Framework.
Of course, childhood obesity transcends far beyond the school gates and without a wider community commitment we will battle continually against a disconnected system of inconsistent messaging, misguided interventions and misplaced funding. It is critical that the new plan must make each department accountable for elements of its delivery. A whole systems approach needs to sit at the heart of any strategy to tackle this issue – this cannot be the sole responsibility of Health and Education.
The warning signs for our children's health are clear, the message compelling, but there is another generational truth which some find harder to face. Our ageing society has become the elephant in the room. Ageing well has become an afterthought, if thought of at all. But as Dame Tessa Jowell told us in her final months, "In the end, what gives life meaning is not only how it is lived, but how it draws to a close." It is time to improve our later years, as well as early years.
Last year ukactive, the organisation I chair, estimated that up to 600,000 long-term and acute health conditions could be prevented over the next decade – saving the NHS over £12billion in treatment alone – if all older people were supported to reach the Chief Medical Officer's guidelines for physical activity. Frailty, dementia, and disability are not inevitable consequences of ageing and academics have recently argued that regular exercise by older people may reduce their requirements for social care to the level of a person a decade younger.
This autumn, ukactive will make new recommendations to tackle the health, social and economic challenges associated with an ageing population. In September, at ukactive's National Summit, it will publish a new report created in collaboration with the DataHub – the largest repository for sport and physical activity data in the UK – that will provide a framework for the Government to support the physical activity sector in delivering against the Industrial Strategy and Active Ageing 'Grand Challenge'. It will highlight how the sector is effectively engaging older people in physical activity; and provide a robust estimation of the cost savings to the NHS and social care system if older people are supported to be active in their daily lives.
This report will call for a national intervention, effectively a "Sure Start for an ageing society" and ukactive's aim will be to build a coalition of support – covering decision makers, operators, health professionals, and charities – to make this a reality.
Aneurin Bevan, the Health Secretary who oversaw the creation of the NHS in 1948, is often claimed to have said "the NHS will last as long as there are folk left with faith to fight for it." I have no doubt the NHS can call on much support to fight for its longevity, but the army it has at its disposal is much bigger than it, or the Government, appreciates. The estimated 500,000 people who work in the physical activity sector need to be fully deployed as part of the alliance fighting to save the NHS – for the young, the elderly and everyone between.
Baroness Grey-Thompson is a Paralympic champion, crossbench peer in the House of Lords, and chair of ukactive
This article was published by the HuffPost here.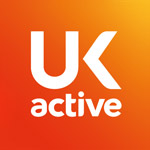 More People More Active More Often