By Patrick McGeough, CEO, Para Dance UK
 Following the fitness industry re-shaping itself to adapt and accommodate the community to life in lockdown, virtual workouts have become the 'new norm' and are being delivered directly to our living rooms to help keep more people, more active, more often. For many people, keeping active during these recent challenging times has had a positive impact on their mental wellbeing, but research has shown that there have been many people within the community that have been less active, perhaps not knowing where to start or what is accessible to them. 
At Para Dance UK we are committed to breaking down the barriers that prevent people from dancing. As leading specialists in inclusive dance and the national governing body for Para Dance sport in the UK, we are thrilled to be the first inclusive dance charity involved in the Great British Week of Sport, working in partnership with ukactive to bring you a fun-filled Inclusive Remote Day of Dance on Friday 25 September 2020.
Our aim is to engage a wide range of people to come together, be active and have fun through the power of dance virtually. Whatever your age, whatever your situation, dance can offer you a number of benefits which include:
Greater confidence and self-esteem
Improved general and psychological wellbeing
Increased aerobic fitness as well as muscular strength and endurance
Better coordination, agility, balance and flexibility
Reduction in stress and anxiety levels.
We are excited to share the positive impact that keeping active through dance can have, providing everybody with the opportunity to get involved, and ensuring that no individual is excluded.
Our Inclusive Remote Dance Day has something for everyone, to celebrate that everyone can dance: 
Live Dance Workshops 
Turn the volume up loud and dance the day away with us. Our savvy Para Dance UK instructors will be going live to teach you a number of upbeat dance moves in different genres throughout the day to get you moving. Whether you want to hone-in on your technique, give your back muscles a good stretch, or simply have a fun workout while at home, we've got you covered. You pick the place, we pick the dance moves.
Live Panel Discussion: How has COVID-19 changed the landscape of access to dance?
Join us in our live panel discussion and hear leading experts in their field discuss and share their experiences on how COVID-19 has changed the landscape of access to dance. Listen to the conversation, send in your questions and join us for what we hope to be a thought-provoking discussion.
We look forward to welcoming as many people as possible to join us during the Great British Week of Sport to celebrate the power of dance and the impact that keeping active can have on our physical, mental and social wellbeing.
To access our live-stream and the above dance workshops you will need to book your place by visiting our Eventbrite page, here. To find out more about Para Dance UK visit our website.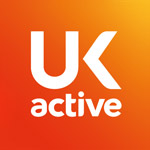 More People More Active More Often