By Sarah Edmonds, Director of Quality and Standards, Active IQ
The 'complete backing' of CIMSPA pledged by Phil Smith, Director of Sport, Sport England is very welcome indeed. Collaborations, partnerships and shared insight are all building nicely to support the Towards An Active Nation strategy. As the dedicated External Quality Assurance body for end-point assessment organisations for our sector standards CIMSPA took an important step forward at conference sharing its intended approach and roll out. It is important to prioritise collaborative work during this process: CIMSPA must listen to feedback on this first tranche of Quality Assurance activity and evaluate effectiveness. We must seek to replicate good practice but not duplicate existing regulated activity such as Ofsted, ESFA, AO auditing to avoid being too burdensome to hard working providers.
Phil Smith was right to note the 'outstanding progress' being made by CIMSPA in the last year. We have certainly seen some forward momentum, not least of which is the development of our sector workforce strategy in tandem with Sport England. As he said, our industry is most certainly 'coming of age' and not by accident. Collaboration and association with many other agencies, organisations and individuals are giving a valuable 360 view on our industry: we are working very well in context of the wider issues relating to the health of the nation.
Key to progress within our workforce will be the careful alignment with the evolving apprenticeship and technical education reforms in our sector. CIMSPA's Professional Development Framework must stay closely aligned to these to dovetail and complement the pathways that are already being mapped out for the active leisure industry. CIMSPA put an emphasis on clear career development pathways which is welcome: but we must ensure this pathway starts in education and has a potential route via apprenticeships for those learners who will excel using this mode of training and skills acquisition. T Levels, Apprenticeships and even embedding Level 2 and Level 3 qualifications in selected university degree courses are all being developed – presenting a number of pathways for talented young learners to come into our industry.
It's good to have more access points to the active leisure industry so we can welcome learners with a range of interest and abilities from a variety of educational and sport backgrounds. But ALL must be aligned with the Workforce Strategy enabling learners to choose their preferred route of learning and be confident that whatever training route they follow has a door at the end to a professional qualification that is recognised by Sport England and other industry bodies.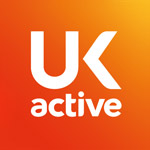 More People More Active More Often