By Jack Shakespeare, Director of Children, Young People, Families and Research, ukactive
The Coronavirus pandemic has posed an unprecedented challenge to the physical activity sector as a whole, with gyms and leisure centres closed across the UK, school halls and playing fields silent, and people told to stay in their homes. The rapid development of this crisis has left a number of questions, with the coming weeks, even months, sure to bring more.
This is a time of great uncertainty and something unlike anything we have ever faced as a sector before. However, it also provides an opportunity for us to come together as a sector and do what we can to keep the nation moving. Something very close to my heart at this time is our vital role to support the children and families stuck in their homes, and the vulnerable children, and children of key workers still going to school.
The importance of the work by ukactive Kids members at this time is paramount and it is heartening to see such a solution-focussed approach from so many. Our members are mobilising their workforces ready to support schools in any way that they can – be that through on-the-ground delivery, digital resources or new campaigns.
ukactive Kids members have shown that they are willing and able to adapt to the current crisis as quickly as is necessary to support the children and families that need it the most. Through collaboration and communication, our members have come together to ask what they can do – calling on the Government to let them support wherever they can.
We know from our own research that inequality in our society can be incredibly harmful in its impact on children, young people and families – both from a physical, mental and social perspective. For example, our research showed that children lost up to 74% of their fitness over the summer holidays, with those from the poorest backgrounds affected most. We have seen evidence already that the Coronavirus pandemic is having a disproportionate effect on lower-income socioeconomic groups – as families feel the crushing absence of school meals, lessons and activities for their children.
We want to shine a light on the work our kids members are doing in this space. For example, just this weekend, Fit For Sport launched a free family activity challenge to keep families moving and active together during this lockdown period. Every Monday throughout the lockdown, they will be encouraging families across the nation to come together, while in their homes, for the biggest-ever family activity challenge.
Premier Education, another ukactive Kids member, is continuing its work with schools to support the children of key workers, and has also created a Stay Active hub of online resources and activities to help families to keep moving while at home. One specific example is its work with the federation of Colneis and Fairfield primary schools in Ipswich, where it has agreed to run sporting activities during school time for the children of key workers.
At the same time, it has been running its wrap-around after-school service for those parents who work later hours, which has proved crucial to allow for key workers to finish shifts and complete important work to help our society at this time. Alongside this provision and further supporting their school communities, they provided Easter holiday care for those pupils.
But those are just two examples and we're seeing so many more. That is why we are looking to celebrate as many stories from our members as possible – we will use our communication channels to promote best practice, share experiences and learning at this critical time, and celebrate your great work.
We know that this is a difficult time for the sector but it also provides an opportunity for us to come together and show what we can do as a collective. This pandemic will be present a long-term challenge, however, we are learning to adapt to our new reality and ukactive will continue to work with our members, and the wider sector, to ensure we emerge from this crisis in the strongest possible shape.
Look out for the latest stories and blogs in our Together series on the ukactive News page and Journal. For the latest sector guidance and daily analysis, visit the ukactive COVID-19 hub.
If you are a ukactive Kids member and want to share your story, please email: kids@ukactive.org.uk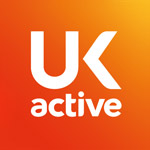 More People More Active More Often