By Anthony Franklin, CEO, fibodo
The Coronavirus crisis constitutes an unprecedented challenge for the physical activity sector. Thousands of facilities remain shut while personal trainers face session cancellations, furloughing and financial hardship. Many self-employed personal trainers do not have access to financial support from the state. Despite these setbacks, physical activity professionals are still working hard to support their clients through online one-to-one sessions, daily check-ups via Whatsapp, or workout ideas on Instagram.
As the COVID-19 lockdown enters its fourth calendar month, the fitness industry needs to continue engaging with members through innovative offers and services. Maintaining a strong membership base during lockdown will be a crucial prerequisite for reopening. And demand is strong. New polling from Sport England and Savanta ComRes shows that gym workouts are the number one method of physical activity that people are looking forward to once the Coronavirus lockdown eases in the UK.
Since the slight easing of lockdown restrictions on 11 May, one third of fitness professionals have completed face-to-face sessions with clients, with almost a quarter completing five or more sessions.
This kind of engagement is hugely beneficial for the wellbeing of the public, but it can also support fitness brands looking to rebuild after the crisis. Operators have huge potential to thrive after lockdown if they can build on the momentum generated in the previous months and capitalise on five key business aspects:
Customer relationships are crucial assets to any business. By being there for end-users at every step, gyms can maintain and grow their relationships.
Customer expectations will be higher (and different) than they were before lockdown. Now is the time for facilities to think creatively about what they want to offer and how they offer it.
Facilities will be laid out differently to accommodate social distancing measures, as detailed in ukactive's recommended framework for reopening. Gyms will need to rethink floorspace and access to different locations to reflect changes in capacity.
Additional locations could be made available to members to offset reduced internal capacity. Gyms could start to lead 5km outdoor runs in the morning or bootcamp-style classes in nearby parks to accommodate social distancing and deliver a more holistic offer for members.
New partnerships could diversify revenue streams and enhance brands.
None of this can be done without the support of the physical activity workforce. They underpin the essence of the fitness industry and play a huge role in its potential to rebuild after the crisis. Recognising their significance, fibodo launched fit4thefight, a cross-sector initiative to help personal trainers and gym operators support their members during lockdown. The platform enabled one client, Active Jersey, to take nearly 250 bookings in April and continues to support physical activity professionals engage and communicate with their clients while facilities remain closed.
As we move out of lockdown, gyms should look to maintain high-level engagement with their clients, engage PTs in the community and share their excess internal capacity with the fit4fight network to support personal trainers and the public post-COVID-19.
Look out for the latest stories and blogs in our Together series on the ukactive News page and Journal. For the latest sector guidance and daily analysis, visit the ukactive COVID-19 hub.
If you are a ukactive member and want to share your story, please contact your account manager or send an overview of your story to: press@ukactive.org.uk.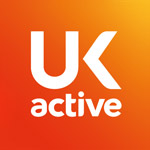 More People More Active More Often