By Dave Gerrish, Head of Digital Transformation, ukactive
No one knows what the post-lockdown 'normal' will look like for the fitness industry as we adapt to life with COVID-19 (Coronavirus) in the medium-term at least. While digital evangelists will no doubt jump at the chance to advocate for the continued usage of virtual solutions, the physical activity sector will need to find a balance between the desire for physical experiences and the convenience of online services. Whatever happens, things will need to change.
Though the explosion of digital content is not new, Coronavirus has taught the public to embrace the convenience of digital products and services. It has also forced operators to consider the relevance of digital solutions in securing alternative revenue streams and engaging new members.
Peter Croft, Chair of EuropeActive's Digital Transformation Steering Group, recently explained that prior to Coronavirus, most businesses had yet to create a combined organisational strategy of digital evolution and transformation beyond a digital presence. Those already on the path to digital transformation are today demonstrating that they are "moving from being a place of choice to being a brand of choice".
But for less 'digitally fluent' organisations, the crisis has prompted a substantial re-evaluation of their digital strategies – starting with social media. Ian Mullane, founder and owner of Keepme, and Locowise highlighted that, during lockdown, most fitness brands had minimal social media presence, with some large operators having almost none (hear Ian's advice on the Escape Fitness podcast). DW Fitness First bucked the trend and saw a four-fold increase in social media engagement.
Many organisations had to step up almost overnight, utilising existing channels such as Facebook, Instagram Live and Zoom to deliver content to their members. Those organisations with interconnected digital programmes benefited the most from adoption through accelerating products in remarkable timeframes.
Everyone Active accelerated the launch of its virtual product, a blend of on-demand and virtual content across all membership categories, including children and young people. Within seven days of lockdown, David Lloyd Leisure had a seamless high-quality closed virtual and on demand self-created content platform available to members. Other success stories include Les Mills and Wexer, a B2B online content provider that saw a 780% growth in user uptake of its platform since the onset of coronavirus. Open Active created new virtual standards to enhance member engagement for those utilising open data.
MoveGB and Playwaze also developed online content for their customers. Gympass has accelerated the release date of both 'Gympass Wellness' and 'Gympass Plus' to support both its corporate clients and its employees as well as their network of over 2,200 operator partners. And finally, recognising the role of the fitness industry's workforce in keeping members engaged, fibodo created a white labelled secure paywall platform to allow operators to deliver personal training services to its members and financially support its staff.
As we enter a new world, post-lockdown, many companies will have to reconcile the digital advancements made during the Coronavirus crisis with outdated business models. This is a huge opportunity for our sector to think about delivery models which integrate facility memberships with digital ones.
But not everyone has that luxury. Organisations focusing on specialist medical intervention programmes have struggled to translate their offer into digital services. To mitigate this issue, iPrescribe accelerated the release of its Apple Watch and Android app for those with chronic health conditions. Played have also created a platform to make it easier for older adults to find on-demand and live activities to do at home.
As we tentatively move forwards to a 'new normal', I urge organisations to reflect on their digital strategy and what it will take to move towards full digital transformation in order to secure alternative revenue streams and safeguard businesses against another global pandemic – you never know.
Look out for the latest stories and blogs in our Together series on the ukactive News page and Journal. For the latest sector guidance and daily analysis, visit the ukactive COVID-19 hub.
If you are a ukactive member and want to share your story, please contact your account manager or send an overview of your story to: press@ukactive.org.uk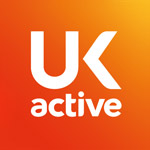 More People More Active More Often