By Andy Gilbert-Dunnings, Qualification Development Manager, Active iQ
The combination of social distancing, lockdown, immediate health worries about COVID-19 among our family and friends and the wider national and international impact of the pandemic can have a negative impact on our wellbeing. It would make sense to think that those among us with a mental illness would be most badly affected by current circumstances. For some people this is true: the pandemic is causing anxious thoughts that need to be dealt with.
Ironically, however, people on the mental health continuum who have been diagnosed with a mental illness, but with good levels of wellbeing, might be able to manage things better than those on the 'healthy' part of the continuum who typically have high levels of wellbeing and no mental illness.
The reason? Many of those with a diagnosis are able to manage their symptoms well through medication, resilience from dealing with anxiety (and other symptoms) and coping strategies learned from counselling to help them. Meanwhile, those people who previously enjoyed good levels of wellbeing may be at a higher risk of not coping so well as they do not have these tools and were completely unprepared for the social and emotional disarray and disorder that we currently face.
This is a generalised view and there will of course be people with mental ill-health who are finding things harder than ever and people with good mental health whose natural resilience and strong support networks are guiding them through these times. But it would be wrong to assume that those with good mental health will be fine and those being treated for mental ill-health won't be coping. Mental health and wellbeing are dynamic and not everyone with a diagnosis has poor wellbeing, while those without are not always mentally well.
The COVID-19 pandemic has certainly shone a light on the importance of community, looking out for each other, talking, listening and connecting better with people. At Active IQ, we have seen a huge surge in interest in our mental health awareness qualification and raised demand for access to our webinars and resources on this topic.
We have responded by offering free access for all physical activity professionals to our Skills Hub and by adding a new range of 10 CPD courses in relation to mental health awareness and first aid, including a few specific to dealing with the COVID-19 situation.
These 10 new CPD topics include:
Addiction and Substance Misuse, Bereavement and Self Harm
Anxiety Disorders including OCD, Phobias, PTSD and GAD
Depression and Bipolar disorder
Eating Disorders
Managing Anxiety
Mental Health First Aid
Public Health England guidance on the mental health and wellbeing aspects of coronavirus (COVID-19) and looking after our mental health when working from home
Stress
Support and resources for mental health during COVID-19 and managing difficult feelings or behaviours related to hygiene, washing or fears of infection
The mental health continuum, including during COVID-19
The role of exercise and physical activity in developing and maintaining positive mental health
All these resources contain educational videos giving learners a better understanding of how to recognise the signs of mental ill-health in others but also in themselves. Each CPD also contains a short quiz to test understanding, with a pass mark of 70%.
As many physical activity professionals have some extra time to study and work from home, we hope that these freely available new resources will encourage greater understanding of the mental health continuum wherever we, and those we know, may find ourselves today and in the future.
Find out more here https://www.fitpro.com/activeiq/skillshub/index.cfm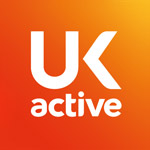 More People More Active More Often