By Nick Meakin, Head of Sport, The Playbook
It's a simple question, with a seemingly very complex set of answers.
It's a topic perennially discussed in sports clubs, boardrooms and policy meetings up and down the country. It's also incredibly important for our nation's health, happiness and wellbeing.
But what are the answers? Is it all a case of too much talk and not enough action?
To find out more, The Playbook brought together a panel of sporting experts led by Minister for Sport, Tracey Crouch MP, at the Hospital Club in central London to discuss the subject. The breadth of content debated could fill a thesis but to highlight some of the many topics discussed, we have pulled together five central themes that best begin to tackle the question.
A real problem
The statistics make for stark reading and no segment of society is unaffected, as Will Smithard, Strategic Projects Director, ukactive pointed out.
"37,000 people are dying each year from being inactive, there are 20 physical illness that are caused by inactivity and one in six people will die too early because they are not sustaining an active enough lifestyle," he explained.
"There is an ever-increasing need to provide free or cheap activity options and we know that physical activity brings people and communities together. Our main aim is to get more people, more active, more often."
More people, more active, more often.
It's a memorable mission statement and one that provoked much nodding of heads across the audience, but is it a feasible one?
One of the best placed panellists to answer this was Nick Pearson, CEO of parkrun, which organises free, weekly, 5km timed runs that cater to hundreds of thousands every weekend:
"Our mission is to make the world a healthier and happier place, because we think those two things are intrinsically linked, and clearly to do that we need to help transfer people from being inactive to being active.
"All the research tells us that this inactive sector of society doesn't want to be inactive, they really want to be more active than they are, so we are really pushing at an open door.
"By removing some of the barriers that they perceive exist, we can have great success."
The funding anomaly
Parkrun was formed by a group of running enthusiasts in London in 2004 and relies heavily on a mix of active volunteers and private sector sponsorship to sustain it's activities.
It's a well adopted model in grassroots sport, but how central a role should government be taking to increase physical activity levels?
The Minister for Sport argues that government's role should be a leading one. Tracey Crouch recently oversaw the publishing of a new strategy, which placed an increase in physical activity at its core.
The new plan specifically targets groups with lower than average participation rates; women, people with disabilities, those in lower socio-economic groups and older people, but an endless supply of money is not the answer:
"It's not just about funding, it's going to take time and a lot of people's hard work," she pointed out.
"It's not enough to get active people more active, we need to engage with those that are not involved and that takes time and a joined up approach.
"I'm a strong believer that there is a sport out there for everyone, we need to ensure they are given the best possible opportunities to find that sport."
A new way of thinking
One of British's sports greatest strengths is its history and heritage, but it can also be a weakness as certain long established structures and processes are in need of updating.
To get people more active, you need to think differently and be creative.
Matt Dwyer, Participation & Growth Director, at the England & Wales Cricket Board explained how since joining in 2015, his team has implemented such new thinking from his native Australia to help reverse the decline the teenagers playing the sport:
"We noticed that a lot of the under 19s were dropping out of the game so we gave them the opportunity to replicate the T20 Blast competition at their local cricket club and the numbers have tripled in the last two years.
"The majority of our traditional cricket club activity can run from as early as 10am to 8pm, which is great for a certain segment of the population but for the vast majority can't make that type of commitment at the weekends.
"So that's why we're investing in short form cricket like Last Man Stands and our new NatWest U19 Club T20 competition. The challenge is now do we try to drive that through our traditional distribution channels and clubs, or do we do it separately and build a different pathway for these formats."
Bringing sport into the digital world
One of the most effective tools for the ECB has been its digital platforms which are seeing record levels of traffic across all areas of the game, but other organizations are not always in such a strong position to strengthen in these areas.
Peter Fitzboydon is CEO of London Sport, an organisation that aims to make London the "most physically active city in the world". He highlighted some of the improvements required in the digital space.
"We saw some major strides this year with the BBC's coverage of the Rio Games. Whenever they did a story, they encouraged people to put in their postcode through #getinvolved and find out where they could try out a new sport.
"As a major broadcaster the power of that far outweighs a lot of the work that organisations like ours can do, but even that hasn't gone far enough because when are you inspired to do something, it is can still be too difficult to do it.
"We recently did some research on how many of the sporting opportunities in London were actually digital, and it's only 44%. The fact is that we've got to digitize sport so that people can find it, book it and turn inspiration into activity."
Fitzboydon's words will certainly chime with many sporting organizations, but such channels require significant investment and resource to improve, things few have in abundance, or at all.
The marketing challenge
Digital improvements won't work in isolation and the recurring theme of the discussion was that more of a holistic approach was needed.
The challenges posed by widespread inactivity can't be tackled in one way alone and marketers have a very valuable role in helping to stitch plans together.
There is universal acknowledgment that despite fantastic initiatives such as Sport England's 'This Girl Can' campaign, a large proportion of sport marketing utilises and showcases good-looking, toned models who don't really represent the vast majority.
Beautiful people help sell brands, but do they inspire people to be confident enough to make the first steps to being more active? There is very little research to say they do.
Sport is at its most popular, sporting stories at their most prominent (for both good and bad reasons) and across sport there is a wide array of fantastic sporting role models.
The foundations are certainly there but it will take smart thinking from brands, right holders and governing bodies working in partnership with experienced marketers to get people moving and make a real impact.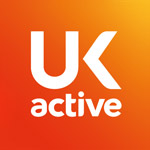 More People More Active More Often