By Jenny Patrickson, Managing Director, Active IQ
It has certainly been another busy year for The Chartered Institute for the Management of Sport and Physical Activity (CIMSPA) with great progress made on securing the £1.2 million investment from Sport England for workforce improvement and the new professional standards matrix taking shape.
It's an ideal time to welcome a new Chair for CIMSPA and Marc Woods' combined experience as an athlete, public speaker, commentator and board member of youth and physical activity charities will be a great asset to the Institute.
A huge amount of work goes on behind the scenes at CIMSPA but it's crucial to vocalise these strategies, take a stand with Government and publicly support and inspire CIMSPA members to continue to drive up standards. Marc's authoritative public speaking and commentator work will stand him in good stead for this role and I am sure his voice will be heard loud and clear: he will be a great advocate for CIMSPA and its trustees.
In many ways, 2017 has been a pivotal year for the physical activity industry with the introduction of the Apprenticeship Levy in April, the launch of the first phase of the CIMSPA Professional Standards Matrix and the continued drive and demand from operators and training providers for ever-more rigorous training and assessment.
For our part, we have closely aligned our activity to CIMSPA's targets and goals. We have developed new Level 3 PT and Level 2 Gym qualifications based on the collaboration between CIMSPA and other awarding organisations. We are soon to introduce a Level 2 Group Training qualification – meeting another key demand from the industry. We are also pleased to be working so closely with CIMSPA with the recent ongoing collaborative effort in relation to the refresh of the Level 3 Exercise Referral standards, an area which our Chief Medical Officer Dr Dane Vishnubala is contributing to, a good example of this. We don't just pay lip service to our membership of CIMSPA: we actively engage in its work, seek solutions to the challenges it sets the industry and engage in partnership work, often with other members of the Institute, to ensure industry-ready and industry-relevant products and services result.
We pride ourselves on being quick to respond to CIMSPA's demands, for example moving swiftly to provide an End Point Assessment service for the Leisure Duty Manager apprenticeships once the new Standard was made available.
Forgive me for coining the phrase 'team work makes the dream work' but it's completely apt in relation to the work that awarding organisations, like ourselves, do with CIMSPA, an organisation that has been active in seeking solutions and improvements. In recent years, its associations and collaborations with trustees, members and the wider physical activity sector have stepped up and broader recognition has resulted.
With Marc Woods as CIMSPA Chair and the wealth of activity planned for next year, 2018 looks to be very promising indeed.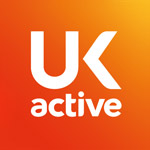 More People More Active More Often