By: Kyle Linzell
Take a trip back to early 2012 and the physical activity agenda within a local authority would have looked very different. Sport development and the local sports centre would have played a part, but public health and getting more people, more active, more often may not have played as important a role.
Jump to 2015, ukactive have released two research papers on how to turn the tide of inactivity, appointed numerous leading local authority figures to the restructured board and council, and run two series of regional fora alongside Public Health England. These Moving More, Living More events in particular were heavily attended by representatives from local authorities; community sports partnerships and the traditional ukactive member base.
With the public health landscape changing, anybody involved in getting more people moving will have relished the chance to create better partnerships and increase involvement in turning the tide of inactivity. As you can see, ukactive have been instrumental in that.
Being a part of the membership team means I get to speak to a wide variety of physical activity advocates every day; all passionately getting the nation more active in a variety of different ways. Through these conversations, it has become increasingly apparent that ukactive has widened its audience considerably and after consultation with current and prospective new members, there was seen to be a clear need for a new membership category to fulfil our shared vision.
The creation of the new Active Lives membership category is part of the continued strategy to not only diversify our organisation but to meet the needs of a new breed of stakeholders we are working with on a daily basis. By uniting our sector further we are able to create links between our traditional members and the public health focused organisations, facilitating the creation of exciting new partnerships.
By becoming an Active Lives Member not only will you gain access to the largest thought-leadership network of public health professionals, activity providers and Sport and Exercise Medicine academics in the UK, we keep you updated with the latest policy developments, let you access tailored guidance on your own research and evaluation strategies, and offer insight into developing effective interventions and models of behaviour change alongside peers and experts in the field.
Whether you're a local authority, NGB, County Sports Partnership or CIC, myself and the membership team would love to have a conversation about your future plans and how we can work together. With National Fitness Day and Moving More, Living More just a selection of the events, projects and campaigns we have coming up, there's plenty to get involved with.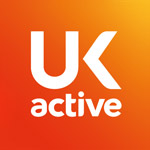 More People More Active More Often