Leading lights from the worlds of fitness, technology, business and health will join forces in London this March for ActiveLab Live! – a one-day event exploring innovative solutions to the world's mounting physical inactivity crisis.
As the fourth biggest killer globally, physical inactivity is one of the most pressing issues of modern time and a major priority for governments, businesses and pioneers. As a result, not-for-profit health body ukactive has created ActiveLab Live! to serve as the global launchpad for innovation that will revolutionise the way we move.
Taking place at The Crystal in London on 15 March, the event will combine thought-provoking keynotes and panel discussions with interactive workshops and demonstrations from some of the physical activity sector's hottest startups.
Speakers already confirmed for ActiveLab Live! include leading BBC technology journalist Kate Russell; space entrepreneur and Mars One CEO Bas Lansdorp; as well as Thought Expansion Network founder Jonathan MacDonald – a leading change advocate who has advised companies including Google, Apple, P&G, Unilever, Nestlé, Microsoft and IKEA.
The event will also see the culmination of ActiveLab – the world's first physical activity-focused startup accelerator – which was launched last year by ukactive with founding partners AXA PPP and Tech City UK. The intensive programme has seen 12 physical activity startups receive a series of networking opportunities with investors and leading physical activity firms, as well as tailored mentorship and expert workshops on the challenges of scaling a business.
At ActiveLab Live! these 12 companies will showcase their products and take part in a series of live pitches, with the winner receiving the top prize of a premium accelerator toolkit to fast-track their winning concept. Among the concepts vying for the top prize will be a virtual reality chair designed to get computer gamers active, a wireless circuit that inspires movement in the workplace, a 'fitbit for strength training', and a fitness-themed community hub for older people.
Developments in data, social media, virtual reality and wearable tech are having a major impact on the physical activity sector, which was forecast to grow in 2016 by £1.1bn (17 per cent) in 2016 in a recent ukactive report. The ActiveLab accelerator has already brought together a stellar cast of innovators and business leaders – such as investor and former David Lloyd Leisure CEO Scott Lloyd, fitness magnate David Giampaolo and Pacific Direct founder Lara Morgan – with ActiveLab Live! expected to stimulate further interest in the latent potential of the physical activity sector.
Steven Ward, Executive Director of ukactive, said: "The convergence of fitness, fashion, health and technology is ushering in a new dawn of opportunity for physical activity and ActiveLab Live! will set out the blueprint for how we convert this potential into tangible societal change
"The combination of top calibre speakers, lively panel sessions and high-stakes pitches from the ActiveLab cohort means this event will be bursting with useful insights and exciting ideas for anyone interested in the future of physical activity.
"As we'll hear at ActiveLab Live! from Bas Lansdorp, humankind now seeks to colonise Mars. If that ambition lies within our reach, I believe that solving inactivity does too. It will require transformational innovation to get there but, even if we fail, we will learn a whole lot trying. And that's more fun than standing still or doing marginally better or worse than we did last year."
Matthew Ward, ActiveLab judge and AXA PPP healthcare Head of Innovation, said: "AXA PPP healthcare is thrilled to have been involved in the initial judging process for ActiveLab and was impressed by the high calibre of companies involved in the programme.
"The physical activity landscape continues to be a key focus for AXA PPP healthcare and we will continue to help lead innovation in this space for the benefit of our members and the wider health of society."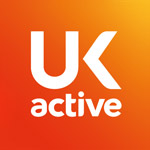 More People More Active More Often