milon UK Managing Director Stuart Davis speaking at ukactive National Summit 2016 from ukactive on Vimeo.
ukactive today (3rd April) announced innovative training equipment supplier milon UK as the three-year headline equipment partner for ukactive's annual National Summit, the leading political event for the physical activity sector.
This follows a highly-successful partnership between ukactive and milon UK for National Summit 2016, which gathered more than 550 senior stakeholders from across the public health, clinical commissioning, local authority and physical activity sectors to discuss the burning issues facing society.
The event was the biggest National Summit ever, featuring a stellar line-up of thought leaders from the worlds of physical activity, health, and politics. It saw NHS England CEO Simon Stevens describe exercise as a 'miracle pill' and called on the physical activity sector to collaborate with the health service to become the preventative frontline for lifestyle related illnesses.
From health-oriented basic training, to specifically targeted strength training and intensive cardio training, to maximum strength training – milon's broad range of training circuits spans every need and every performance level. Its circuits enable users to practice strength and endurance training according to the latest findings from the field of sports science as simply, safely and effectively as possible.
ukactive Executive Director Steven Ward said: "milon UK is a forward-thinking company with eyes open to the challenges that physical inactivity poses to society, and is therefore the ideal partner for ukactive National Summit, the premier political event for the physical activity sector.
"With this partnership confirmed, we can begin to look forward to National Summit 2017, which will take place on 1 November at the QEII Conference Centre in Westminster. It may be six months until the event, but early indications suggest it will be larger and more pertinent to the growing issues facing Britain than ever before".
milon UK Managing Director Stuart Davis said: "milon UK is delighted to announce a new three-year agreement to be a key sponsor of the ukactive National Summit.
"We believe that this audience of senior level decision makers and influencers from public sector operators to government departments, healthcare, insurance, governing bodies and the private sector provide us with the ideal platform for milon to promote our simple, safe and effective exercise and healthcare solutions that allow us to provide operators with a proven method that can attract and engage an older, de-conditioned population.
"In addition, our latest digital connectivity can open productive and meaningful relationships with healthcare stakeholders and drive new business opportunities across all sectors."
About ukactive
ukactive is the UK's leading not-for-profit health body for the physical activity sector, with almost 4,000 members from activity providers to major consumer brands, training facilities and equipment manufacturers. Members come from across the private, public and third sector and are united by ukactive's longstanding and uncompromising commitment to getting more people, more active, more often.
ukactive facilitates big impact partnerships, conceives and drives breakthrough campaigns, conducts critical research and galvanises key stakeholders to develop and deliver key projects that support and champion the physical activity agenda. The organisation's efforts are centred on supporting a national ambition to "Turn the tide of physical inactivity".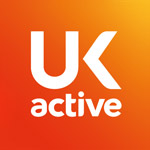 More People More Active More Often