ActiveLab unveils 12 physical activity disruptors confirmed for startup accelerator which aims to revolutionise the way we move
A virtual reality chair to get computer gamers active, a wireless circuit that inspires movement in the workplace, a fitbit for strength training, and a fitness-themed community hub for older people.
These are just some of the 12 innovative concepts to have made it through to the final of ActiveLab – a new accelerator from not-for-profit health body ukactive which matches physical activity startups with an array of leading investors, influencers and coaches.
With the UK's physical inactivity epidemic costing £20bn each year and causing 37,000 deaths, the need to find innovative ways to inspire active lifestyles has never been more pressing. Backed by founding partners AXA PPP and Tech City UK, ActiveLab aims to stimulate scalable health solutions that can help to overcome one of society's biggest challenges.
Developments in data, social media, virtual reality and wearable tech are having a major impact on the physical activity landscape, which is expected to grow by £1.1bn (17 per cent) according to a recent ukactive report. ActiveLab will harness the sector's latent potential through its first cohort, comprising firms from across the UK focused on improving customer experiences, mobilising inactive populations and reimagining facilities.
As part of the initial selection process, ukactive engaged with over 150 potential entrants and received 70 full business plans. The 12 companies to be supported through the accelerator's first cohort are:
imovesdance – Online tools to get kids active in school and home
Connected Fitness Labs – An app breaking down the four walls of the gym by supporting a health club operator to become a true fitness brand by offering digital support to consumers
EveryMatch International – A white-label mobile Software as a Service (SaaS) solution for building fitness member communities
Gymetrix – The first company in the world to start attaching sensors to gym equipment to measure customers usage of the equipment and then use the data to optimise operators equipment purchasing
Shapelog – Described as 'Fitbit for strength training'
Amaven – An online platform to help measure, track and improve the physical development of everyone through fundamental movement skills and sports skills.
iPrescribe Exercise – An app that uses an algorithm to provide the user with an automated, yet individualised activity programme that will gradually build them up to their optimal but safe level of activity
LiveSmart – UK wide, dynamic, evidence based health assessment and improvement programmes
Stepjockey – Smart signs and gamification platform to enable employers to quickly make their buildings healthier and more active
VRGO Chair – An active chair that can be used for movement within virtual reality
Open Play – Online booking system and marketplace for sports facilities and activities
Silverfit – Weekly Fun And Fitness sessions for older people
ActiveLab aims to identify, nurture and accelerate the growth of truly innovative products and services that will shape the future of the health and physical activity sector. The 12-week programme will accelerate startups and put them on the path towards revolutionising health and fitness, following in the vein of global success stories such as Fitbit and MYZONE.
Over the course of the programme, these companies will receive a series of networking opportunities with investors and leading physical activity firms, as well as tailored mentorship and expert workshops on the challenges of scaling a business. ActiveLab brings together a stellar cast of innovators and business leaders, such as investor and former David Lloyd Leisure CEO Scott Lloyd, fitness magnate and serial entrepreneur David Giampaolo, as well as Pacific Direct founder Lara Morgan.
Steven Ward, Executive Director of ukactive, said: "As physical activity, fashion, health and technology continue to converge, we're entering a brave new world of innovation with exciting opportunities to get more people, more active more often.
"We want ActiveLab to become the global launchpad for innovative and scalable physical activity businesses, so I'm hugely excited by the dynamic group of companies that have made it through to the first cohort.
"The hard work starts here and over the next 12 weeks the cohort will work with our unparalleled panel of private investors, expert mentors and coaches to develop their concepts ahead of the grand final on 15 March."
Matt Merrick, ActiveLab judge and former Virgin Active European COO and UK Managing Director, said: "The health, fitness and activity landscape is primed for substantial growth over the coming years. Favourable demographic and sociological trends make this space particularly appealing to innovators and investors in the medium to long term as people are increasingly focusing on their health, fitness and longevity."
"The health and fitness market is on the brink of a digital and customer experience revolution, with projects like ActiveLab having a crucial role to play in profiling and facilitating growth of innovative concepts. The rise of an emerging startup community – dedicated to changing the way we move – will create unique and engaging activity experiences which will help to grow the wider market and enable us to lead healthier lives."
Matthew Ward, ActiveLab judge and AXA PPP healthcare Head of Innovation, said: "AXA PPP healthcare is thrilled to have completed the initial judging process for ActiveLab and was impressed by the high calibre of companies that we assessed.
"The physical activity landscape continues to be a key focus for AXA PPP healthcare and we will continue to help lead innovation in this space for the benefit of our members and the wider health of society."
ActiveLab will culminate in a high-octane event on 15 March, 2017, which will bring together leading speakers, partners, and influencers from the physical activity and technology spheres. Teams will showcase at the event and take part in a series of live pitches, with the winner receiving the top prize of a premium accelerator toolkit worth £25,000 – comprising a suite of products and expertise to fast-track their concept.
About ukactive
ukactive is the UK's leading not-for-profit health body for the physical activity sector, with almost 4,000 members from activity providers to major consumer brands, training facilities and equipment manufacturers. Members come from across the private, public and third sector and are united by ukactive's longstanding and uncompromising commitment to getting more people, more active, more often.
ukactive facilitates big impact partnerships, conceives and drives breakthrough campaigns, conducts critical research and galvanises key stakeholders to develop and deliver key projects that support and champion the physical activity agenda. The organisation's efforts are centred on supporting a national ambition to "Turn the tide of physical inactivity".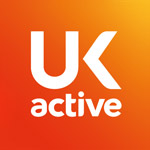 More People More Active More Often