MPs in England have been urged by Baroness Tanni Grey-Thompson to keep gyms and leisure facilities open during the next wave of restrictions, as public pressure on the Government grows.
ukactive Chair Baroness Tanni Grey-Thompson has written to all MPs, asking them to back calls from the public and ukactive for gyms and leisure facilities to be reclassified as essential services which are permitted to remain during local and national restrictions.
A full Parliamentary debate on the issue was confirmed by the Parliamentary Committee, and is set to take place in Westminster Hall between 4pm to 6pm on Monday 23 November.
The debate comes in response to a public petition supported by ukactive, which has now attracted more than 600,000 signatures from people who want gyms and leisure facilities to remain open in order to support their physical and mental wellbeing.
In today's letter, Baroness Grey-Thompson, writes: "The physical activity sector has a hugely important role in the physical and mental wellbeing of your constituents as well as being crucial to the country's recovery from COVID-19. There is strong evidence from Public Health England that obesity and related conditions significantly impact the severity of outcomes from COVID-19.
"The Government has consistently stressed the importance of exercise throughout this pandemic, maintaining it as an essential reason to leave the house in the most severe lockdown, and continuing to stress its importance in this second phase. However, during the winter months outdoor activity becomes less appealing and more dangerous, making it imperative there is a safe space to exercise.
"Sport England's Active Lives Survey reported three million more inactive individuals in the first lockdown period compared to the same period in 2019. This number is likely to be even greater during the winter, with a devastating impact on health and wellbeing.
"Gyms and leisure facilities have proven since reopening they are safe, with an incidence rate of 0.99 cases per 100,000 visits in England between 25 July and 11 October. The hygiene, ventilation, and social distancing measures within facilities, drawn up in conjunction with the Government, have ensured this low prevalence rate. The Government has so far provided no evidence to justify the closure of these facilities.
"Further, there is rightly grave concern about the impact of restrictions on other areas of health, such as cancer outcomes. The health and fitness sector provides 66% of prehabilitation and rehabilitation for cancer patients, provision that is severely hampered under current restrictions. This is in addition to the mental and physical impact of a drop of physical activity during periods of restrictions.
"With the prospect of continued restrictions on a national and local level for the foreseeable future, it is vital the physical activity sector is recognised as safe and essential, and is able to remain open. I would urge you to make your voice heard on behalf of your communities."
Operating across more than 7,000 facilities and employing more than 400,000 professionals, the UK physical activity sector delivers activity to more than 10 million people a year, and generates £85 billion in social and economic value in England alone.
Huw Edwards, CEO of ukactive, said: "We recognise the challenging decisions the Government has to make during this pandemic but our evidence shows that closing the fitness and leisure sector will only serve to exacerbate health issues and inequalities in our communities.
"The Parliamentary petition is an example of how so many people are making their voices heard – millions of people of all ages across the UK are desperately missing going to the gym or their local leisure centre, particularly now that winter is here, and are hugely worried how this will impact their physical and mental health.
"Having proven their safety, gyms and leisure facilities should be classified as an essential service, and permitted to remain open in order to play their role in maintaining people's physical and mental health in the face of this health crisis."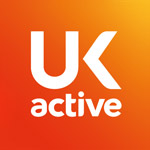 More People More Active More Often