ukactive has issued a statement today (31 January) following the sector's meeting with the Sports Minister to discuss the energy crisis
Last week (24 January) ukactive, along with senior leaders from its membership base, and wider representatives from the physical activity sector and local government, met with the Sports Minister, Stuart Andrew, to discuss the energy crisis. All representatives were united in their calls for essential, bespoke support for the sector, built around three agreed asks to the Government:
Reclassify swimming pools as energy intensive as part of Energy Bills Discount Scheme so they have access to the higher level of discount on energy prices.
Set out what tangible support it will provide to the wider sector – including gyms, leisure centres, sports facilities, and clubs – to help navigate the energy crisis across 2023 so that service restrictions and facility closures can be minimised.
Set out a 'plan for the growth' for the sector by aligning the proposed new Sports Strategy with the Spring Budget to unlock the potential of the sector to support the economic, health, educational and social wellbeing of the nation.
While representatives welcomed the opportunity to speak directly to the Minister on this issue, and noted his concern, there were no substantive plans presented to support the sector despite the extensive evidence provided over the past 12 months on the current and future impact of the energy crisis on the sector.
Going forward we will maintain dialogue with the Government to try and find a solution, but as we approach the removal of the existing Energy Bill Relief Scheme on 31 March 2023, ukactive and its members and partners will also intensify our engagement with MPs and Peers to secure their support for a change in the Government's position, alongside the development of a new public-facing campaign.
Further information on how members can be involved in the campaign will be provided when plans are finalised.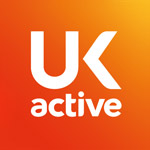 More People More Active More Often