Clemency Lion joins Marianne Boyle and Jules Booker as newest members of ukactive's Executive team
ukactive is delighted to formally announce three new members of the Executive team today (13 June) Clemency Lion (neé Huggins), Marianne Boyle, and Jules Booker.
Clemency Lion is the latest Executive to be appointed, taking over from Jack Shakespeare as Director of Research, Policy and Communications as he ends six years with the organisation and joins ukactive partner, 4Global, next week.
Clemency has spent the past year working in government as a Special Advisor and in Parliament as a Chief of Staff, building on three years of parliamentary experience.
She has also held a variety of policy, public affairs, and strategic communications roles, both in-house and as a consultant, delivering campaigns across a range of sectors.
Clemency said: "I am looking forward to using my experience of government and parliamentary campaigns to drive ukactive forward in achieving its policy goals, delivering results for members and the wider sector.
"During times of political and societal uncertainty, I will be keeping my finger on the pulse to provide strategic guidance and deliver exceptional results for ukactive and our members."
Marianne Boyle has been promoted to Director of Membership and Sector Development, following three years as Head of Partnerships and Strategic Lead for Infrastructure. She takes over from Steven Scales, who recently joined ukactive partner, Gladstone.
With more than 15 years' experience in the fitness and leisure sector, including senior management roles delivering multi-million-pound projects in public health and leisure services and higher education, Marianne brings extensive knowledge and experience to the role.
Marianne said: "It is an absolute honour to be stepping into the role of Director for Member Services and Sector Development. The last three years at ukactive have enabled me to witness the vital role our members play in contributing to the health of the nation, from suppliers, to the independent, budget, public and private operators, whose facilities are at the very heart of local communities across the UK.
"My promise on behalf of ukactive is that we will continue to keep our members at the heart of everything we do and every decision we make. I am excited to play an integral role in supporting our sector to thrive, by providing outstanding member experience, impactful events and marketing, and expertise and research across health, inclusion, digital, children and young people, infrastructure, and policy."
Chartered Certified Accountant Jules Booker joined ukactive in 2019 as Head of Finance and, after leading several successful finance transformation projects, was promoted to Finance Director in 2022, before this year becoming Director of Business Operations.
As well as driving operational improvements at ukactive, she has been a key contributor to the organisational business plan and strategy and brings substantial senior experience from the non-profit and charity sectors.
Jules said: "I am excited to progress ukactive's strategic priorities by developing highly efficient business operations, systems and processes to support high-quality services for our members, and to ensure ukactive continues to be a great place to work for our colleagues."
CEO of ukactive, Huw Edwards, said: "I am delighted to welcome Marianne, Jules and Clemency to our Executive team, marking the next phase in our organisation's evolution as we strive for the highest possible standards for our members and society.
"Each of these individuals brings the experience and knowledge to drive us forward at a pivotal time for our sector's development, growth, and ambition to lead a more active, healthier population.
"We are excited about their contribution to ukactive's Vision 2030, and I am confident they will help ukactive and our members to go from strength to strength over the coming years."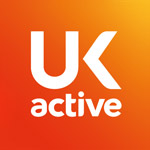 More People More Active More Often