Women are driving a major transformation of community leisure centres, with growing numbers swapping traditional activities like swimming for spin bikes and other group workouts, a landmark report has revealed.
The number of people visiting leisure centres for group exercise classes such as cardio and indoor cycling has risen by almost 30 per cent in the past two years, with almost two thirds of class participants female.
The findings are detailed in Moving Communities: Active Leisure Trends a major insight report which paints a compelling picture of how local leisure facilities are evolving in line with consumer trends.
Using data from over three million customers and 130 million individual visits across 315 leisure centres over the past two years, the report offers an unparalleled overview of the leisure landscape and how Brits are getting fit.
The report also found that:
Total membership across the sites increased 9 per cent from FY16 to FY17, indicating an increasing desire to take part in physical activity.
Proportion of visits for indoor cycling classes has boomed by 79 per cent since 2016, with this and cardio classes accounting for over 50 per cent of total group workout visits.
Proportion of visits for swimming has fallen 15 per cent since 2016, but it remains the most popular single activity, accounting for 35 per cent of all leisure centre visits.
Leisure centres are more ethnically diverse than the population as a whole, with Asian and Black users accounting for 13 per cent and 8 per cent of members respectively (8 per cent and 3 per cent of the overall UK population).
Over 65s are hugely under-represented, making up 9 per cent of the membership base compared to 22 per cent of overall UK population, suggesting latent potential for operators to engage older adults.
Saturday is the quietest day of the week despite being the day when people have the most free time, indicating significant opportunities to increase capacity, particularly through more family-friendly activity offerings.
Created by not-for-profit health body ukactive in collaboration with activity insight platform the DataHub, the report highlights the primacy of leisure centres in delivering community activities at a time when local authority leisure budgets are under intense strain.
Collected from the membership management systems of leisure centre operators, then standardised and processed by the DataHub, the insights include an analysis of who is visiting facilities, when they are visiting and what they are doing, as well as an in-depth look at certain demographic groups.
The number of overall visits to facilities increased by 17 per cent from 2015 to 2016 across the sites, while current indications for 2017 suggest that visitor numbers will be in line with the previous year's total of 54m.
Dr Steven Mann, ukactive Research Director, said: "Group exercise has been one of the physical activity sector's biggest success stories in recent years and it's great that this is helping to drive more visitors to their local leisure centres.
"We all have fond childhood memories of birthday parties and swimming sessions at our local leisure centres and our report shows these sites remain pillars of local communities, with updated offerings which can cater for health needs from cradle to grave.
"The DataHub is helping leisure operators to move from simply collecting data to harnessing this information in order to transform the health of communities and bring people together through the joy of being active.
"At a time when inactive lifestyles are placing unprecedented strain on the NHS and local social care services, this is a vital step towards safeguarding the future health of the nation."
Alex Burrows, Director at 4 global – which administers the DataHub, said: "The DataHub is a cooperative platform that aims to get the nation healthier by sharing live, business-critical intelligence.
"The power of this accumulated data means we can now tell how people are getting active, where and when, so our report offers unparalleled insights into the evolution of the leisure market and we're only just getting started.
"Leisure operators are being empowered with the tools to make data-driven decisions on how to meet demand and help communities across the UK reap the benefits of a more active lifestyle."
To view the full Moving Communities: Active Leisure Trends report, click here:
About ukactive
ukactive is the UK's leading not-for-profit health body for the physical activity sector, with almost 4,000 members from activity providers to major consumer brands, training facilities and equipment manufacturers. Members come from across the private, public and third sector and are united by ukactive's longstanding and uncompromising commitment to getting more people, more active, more often.
ukactive facilitates big impact partnerships, conceives and drives breakthrough campaigns, conducts critical research and galvanises key stakeholders to develop and deliver key projects that support and champion the physical activity agenda. The organisation's efforts are centred on supporting a national ambition to "Turn the tide of physical inactivity".
About DataHub
The DataHub is a repository for sport and leisure data, integrated and enhanced through a suite of business intelligence modules, accessed anywhere via a single online portal.
This includes improved traditional services such as business reporting, customer insight, accident monitoring and marketing, as well as access to sector intelligence and benchmarking.
The DataHub is the result of a collaborative project, administered by 4 global's Sport Intelligence practice, with modules delivered by approved sport & leisure sector DataHub Partners to agreed standards, all governed by the DataHub Steering Group consisting of sector peers.
The core goal of the DataHub project is to provide a co-operative platform by which the sector can collaborate to achieve mutual objectives, including increased participation and commercial return from programmes and facilities.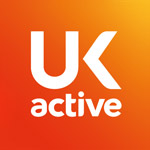 More People More Active More Often