Fitness and leisure operators have been offered a free digital benchmarking tool and bespoke support, as ukactive launches this year's Digital Futures consultation to drive sector progress.
Today (6 July) marks the start of the second consultation period following the inaugural Digital Futures consultation in 2021, which gave the fitness and leisure sector an overall score of 55% – putting it at the 'Digital Experimenter' level.
Through the Digital Futures programme, ukactive and Sport England aim to drive awareness, understanding and improvement in fitness and leisure operators' approach to digital strategy and provision, across both the public and private sectors.
The programme was designed in collaboration with leisure operators and the Digital Futures Advisory Group, which is made up of Sport England, and ukactive Strategic Partners; Gladstone, Myzone, EGYM, Les Mills, Xplor and Technogym. It was also shaped by organisations and SMEs from the fit-tech sector, such as Keepme, SweatWorks, Xn, Volution Fit, Move Technologies, as well as other experts.
This year's consultation invites operators to measure their digital maturity and effectiveness by answering a set of questions designed by digital consultancy Rewrite Digital, which will provide respondents with a (confidential) digital maturity score immediately.
The valuable score tool provides operators with:
Instant score of your organisation's digital maturity and effectiveness
Breakdown of your score across five areas of digital
Comparison of your score with the sector as a whole, as well as compared to your 2021 score (if applicable)
Personalised recommendations and resources based on your score
Complimentary 1:1 consultation on your digital score and how to grow it, with Rewrite Digital.
By completing the consultation, operators will also be helping to drive digital change in the sector as a whole, and shape how suppliers can support the sector better. In addition, some operators will be invited for a more in-depth consultation in 2023, as part of the programme.
The sector-wide findings of the consultation will be summarised in a report to be published later this year, helping to track the sector's progress year-on-year.
The work forms part of a programme of activity designed to support operators through the latest benchmarking tools, providing new insights and guidance to modernise and grow.
The new consultation comes at a crucial time for the development of the sector, following the COVID-19 pandemic, which helped to kickstart digital strategies for many operators but also highlight the gaps for others.
The Digital Futures 2021 consultation found that 84% of respondents did not have a digital strategy that was up to date, complete, ambitious and supported by an achievable roadmap. Furthermore, 30% of operators said they did not have a digital strategy at all.
The Digital Futures Advisory Group believe the results show the sector making positive strides forward, but that digital strategies are missing the appropriate investment and goal alignment to yield strong performance.
Alongside the measurement and reporting provided by the consultation, the Digital Futures Advisory Group, led by ukactive, will create new resources and guidance to support operators to position digital strategy at the heart of their overall leisure strategy.
The 2021 report also highlighted the lack of case studies for digital as well as a lack of understanding around what the consumer expects from digital experiences within leisure. To bridge these gaps, the group is building a structure for capturing and sharing case studies to support operators' digital interventions, along with periodic consumer polling to better understand their needs.
Steven Scales, Director of Membership and Sector Development at ukactive, said: "This year's Digital Futures consultation will help us to monitor and accelerate the sector's progress towards digital strategies that are fit to meet the expectations of consumers going forward.
"The free digital tool behind this consultation offers every fitness and leisure operator a golden opportunity to benchmark their own digital experiences and services with the leisure sector, but also with other sectors.
"Whether you work in the public or private sector, this consultation provides the perfect chance to plan the next step in your organisation's digital journey, which will be vital for future growth and development."
To complete the consultation, click here. Consultation closes 18 August 2022.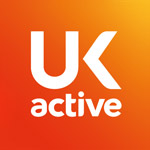 More People More Active More Often