ukactive teamed up with its Strategic Partner MYZONE throughout the month of November to deliver the sector-wide 2015 ukactive Physical Activity Team Challenge. 70 teams of 7 from across the leisure and activity sectors in the UK entered into the challenge- with the end goal of achieving at least 1,300 MYZONE Effort Points (MEPs) each throughout the month and a team total of at least 9,100 MEPs.
ukactive staff were tasked with practicing what they preach by taking on the challenge internally, dividing into 5 teams of 7 across the organisation. With over 30 staff taking part, they collectively amassed 48,680 MEPs- equating to average of 1,475 MEPs each.
All team members were required to track their heart rate levels whilst exercising using the MYZONE MZ-3 belt, which monitors heart rate to determine effort exerted. MEPs are amassed for each minute your heart rate is above 50%- the higher your heart rate gets, the more points you achieve- effort really is rewarded. The unique tracking system also levels the playing field, so that no matter how fit you are, the device rewards effort, not fitness.
Across the board ukactive's teams took part in an array of different activities, from power-walking to British Military Fitness, Boxing and even competitive sport- it was a great excuse to try something new and to push limits. The team, who also found themselves motivated by regular e-mails from the MYZONE team, and social commentary through the MYZONE app which features real-time leader-boards, admitted the competitive element made them more likely to exercise more regularly.
Sector-wide, a massive total of 1,723,456 MEPs were earned and 8,497,151 calories were burnt during the 4 week challenge, with more than three quarters of participants achieving the monthly target of 1,300 MEPs. Carmarthenshire County Council were announced as the overall winners of the challenge on Thursday 10th December, selected at random, having gone above and beyond earning an impressive average of nearly 5,000 MEPs per team member from 6th November to 4th December.
The ukactive Physical Activity Team Challenge- powered by MYZONE, demonstrates how technology can be used to implement successful workplace wellbeing initiatives. The campaign is part of a bigger picture of the growing worldwide trend towards fitness and activity tracking, encouraged by the proliferation of smartphones and social media.
Jonathan Monks, Director- UK, MYZONE, commented "We welcomed ukactive's support on this year's Physical Activity Team Challenge, uniting the sector to get more active, more often. Whilst also being fun and engaging, the MYZONE Challenge promotes significant health benefits, with the MEPs target aligned with the World Health Guidelines on Physical Activity- which can be achieved through 150 minutes of moderate intensity or 75 minutes of vigorous intensity each week.
Steven Ward, Executive Director, ukactive, said "MYZONE are a long-standing and valued partner of ukactive. As part of our mission to get more people, more active, more often, ukactive are always keen to support any project that aims to do just that. The 2015 ukactive Physical Activity Team Challenge demonstrated how MYZONE can be used in the workplace to promote active lifestyles, as well as encouraging excellent teamwork".
The ukactive team challenge coincided with the MYZONE Global Challenge 2015 – the winners of which were announced by ukactive Chair, Baroness Tanni Grey Thompson at the House of Lords last week. The global MYZONE effort points tally for the end of November hit 114,956,838, with users incentivised to get active through the global challenge's competitive element and prize draw of up to $10,000.

ENDS
About ukactive
ukactive is the UK's leading not-for-profit health body for the physical activity sector, with over 3,500 members from activity providers to major consumer brands, training facilities and equipment manufacturers. Members come from across the private, public and third sector and are united by ukactive's longstanding and uncompromising commitment to getting more people, more active, more often. ukactive facilitates big impact partnerships, conceives and drives breakthrough campaigns, conducts critical research and galvanises key stakeholders to develop and deliver key projects that support and champion the physical activity agenda. The organisation's efforts are centred on supporting a national ambition to "Turn the tide of physical inactivity".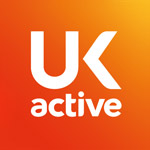 More People More Active More Often