Mike Farrar has been named as the new Chair of ukactive today (15 June), with the former NHS leader set to take over from outgoing Chair, Baroness Tanni Grey-Thompson, in August.
Mike has 13 years of CEO experience in the NHS and remains a prominent thought leader and advisor to the NHS and the wider healthcare sector.
He brings a wealth of knowledge to ukactive, having previously served as Chair of the National Strategic Health Authority Chief Executive's Group from 2002 to 2009; Chief Executive of the NHS Confederation from 2011 to 2013; Vice and Interim Chair of Sport England between 2009 to 2012; and Chair of Swim England from 2015 to 2020.
Mike's appointment comes at a time when the physical activity sector is becoming far more integrated with the national health agenda, led by ukactive's work to help reduce health inequalities and grow the scale and impact of its members.
In 2005, Mike was awarded the CBE for services to the NHS and is an Honorary Fellow of the Royal College of General Practitioners, the Royal College of Physicians, and of the University of Central Lancashire.
Throughout his career he has also been committed to supporting sports bodies and charitable foundations, including serving as Chair of the Amateur Swimming Association, a trustee of the Football League Trust, Chair of the Rugby League Players Welfare Forum, and Chair of Huddersfield Town and Huddersfield Giants Community Sports Trust.
Mike will take over from outgoing ukactive Chair, Baroness Tanni Grey-Thompson, who is approaching the end of a six-year tenure. An 11-time gold medallist Paralympian and Peer in the House of Lords, Tanni was recently named as the new Chair of Sport Wales, and in July last year was elected President of the Local Government Association.
Tanni will be sharing her reflections on her time as Chair and her hopes for the future of the sector at Active Uprising, which takes place in Birmingham on 30 June (agenda and tickets available here).
2022 marks a new chapter for the governance of ukactive, with a new Membership Council now in place and a new Supplier Council also set to be announced.
Mike will be soon be joined on the ukactive Board by a number of new Non-Executive Directors, which will be announced shortly.
Mike Farrar said: "I am honoured to be named the new Chair of ukactive and cannot wait to get started in delivering on the ambitious plans I have seen to grow the sector's impact and reach. There is huge synergy and opportunity here to develop our plans for supporting improvement in the nation's health.
"Tanni has left a clear legacy as Chair and I am particularly passionate about continuing the work she has driven to create a more inclusive and representative sport and physical activity sector.
"Equity of access to healthcare has been a key issue for me throughout my NHS career and I want to ensure that diversity and inclusion runs through every layer of our sector, our organisation and our governance at ukactive.
"ukactive's members have an essential role to play, alongside the NHS, in the future of our population's health and wellbeing. They are an integral element in our healthcare system and I will be committed to realising that vision."
Baroness Tanni Grey-Thompson, the outgoing Chair of ukactive, said: "It has been a true privilege to serve as Chair of ukactive for the past six years, and I am so proud of the achievements of the ukactive team and our members during this time.
"It is time for ukactive to begin a new chapter in its mission and I know Mike will be a great Chair, supported by a brilliant Board and team, bringing new expertise and energy as our sector prepares to take the next step in its evolution.
"While it is very emotional for me to pass on the baton, you can rest assured I will continue to support and champion ukactive, its members and our incredible sector for many years to come."
Huw Edwards, CEO of ukactive, said: "On behalf of the ukactive Board, Executive and staff, we are delighted to welcome Mike to his new role as Chair of ukactive.
"Mike has substantial experience across both the healthcare and sport sectors, bringing with him a wealth of knowledge that will help us fulfil our sector's potential in improving the nation's health.
"Tanni has been such an influential figure in the development and growth of ukactive, always there to represent our movement in every community and corner of our nation – from the gym floor to the Westminster corridor. Personally, and on behalf of ukactive and its members, I want to thank her for the inspiration and support she has provided.
"While this transition represents the end of an era, we are excited to learn from Mike's leadership and to work with him on the huge opportunities for our sector that lie ahead."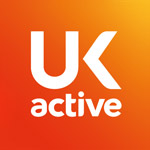 More People More Active More Often