Forty per cent of council areas are at risk of losing their leisure centres and swimming pools within five months – or seeing services rationalised – due to the sector's growing energy crisis, industry leaders have warned.
New figures* from ukactive project that without government intervention, large numbers of public sector leisure facilities are unlikely to make it through to next spring, with service restrictions and facility closures already growing across the UK.
A new consultation with national public leisure operators asked ukactive members to risk assess the current threat to their facilities.
The findings show:
40% of council areas are at risk of losing their leisure centre(s) or seeing reduced services at their leisure centre(s) before 31 March 2023
Three quarters (74%) of council areas are classified as 'unsecure', meaning there is risk of the closure of leisure centres and/or reduced services before 31 March 2024.
Industry leaders are calling for immediate support to avoid significant closures – support that cannot wait until the outcome of the Energy Bill Relief Scheme review from the Department for Business, Energy and Industrial Strategy (BEIS), which will not be implemented until April 2023.
They are calling on the Government to intervene straight away and work with local authorities and facility operators to find a short-term solution that supports discussions on the long-term future of the services provided to communities by public leisure facilities.
This would complement the wider support needed from the BEIS review for the whole sector (both public and private operators), including an extended energy price guarantee, VAT relief, business rates holiday, and local government grants.
Gyms, swimming pools and leisure centres are disproportionately affected by rising energy costs, given their high energy intensiveness, and therefore remain highly vulnerable despite the broad support provided for all businesses.
ukactive's evidence shows that operators face bills up to 200% higher this year compared to 2019 (the last normal operating year), with costs set to grow by up to 240% next year.
While most public leisure operators say they are working constructively with their local authorities to find solutions, the reality is council budgets are under growing pressure and urgent, targeted support will be required from central government.
Huw Edwards, ukactive CEO, said: "We are now seeing daily announcements of public sector leisure facilities either restricting services, at threat of closure, or closing permanently due to the energy crisis.
"This is the sad reality of the accurate projections ukactive made to the Government earlier this year, and a tragedy for local communities which are losing trusted, essential services that support the physical and mental wellbeing of the communities they serve.
"The Energy Price Guarantee – in place until March 2023 – has avoided catastrophic energy prices across all sectors for the moment, but it was never a silver bullet, and this is now being seen in parts of our sector, especially in facilities that run swimming pools.
"The Government needs to intervene now, and we remain committed to bringing together operator members, alongside representatives across local government, to explore all options available to stem the flow of closures.
"The UK cannot afford our new projections on restrictions and closures to happen, hence the need for urgent action now."
ukactive has also conducted consumer polling with Savanta ComRes** which found the cost of living crisis is causing concern among consumers about their physical activity levels.
The polling shows:
43% of respondents said the rising cost of living will have a negative impact on their ability to participate in sport and exercise.
One in five (20%) said this would be a 'large negative impact' which will reduce their physical activity a lot.
The combination of energy bills and threat to consumer spending mean that many essential frontline community health services could disappear from cities, towns, and villages across the nation.
Cllr Gerald Vernon-Jackson, Chair of the LGA's Culture, Tourism and Sport Board, said: "This research reveals the precarious future of our leisure services, which have a critical role to play in helping our communities recover from COVID-19, both physically and mentally, and tackle issues like obesity, heart disease and diabetes, reducing the burden on the NHS and social care.
"Councils are working incredibly hard to prevent community facilities from closing, and understand that many people are facing rising individual costs, so have no desire to increase prices or adjust opening hours if it can be avoided. But rising energy costs pose a very real and significant issue for the sector.
"The Government must use the upcoming Autumn Budget to stabilise local government funding and invest directly in supporting the leisure sector, as was done during the pandemic through the £100m National Leisure Recovery Fund. Without sufficient support, councils will be forced to make difficult decisions about whether new facilities open, and whether existing centres are forced to close."
Jane Nickerson, Swim England chief executive, said: "Pools and leisure centres are vital parts of the community, improving the health and wellbeing of people of all ages.
"They help reduce pressure on the NHS and social care system, saving  more than £350m pounds a year – as well as being a place where people of all ages can learn a skill that could one day save their life. However, they are particularly vulnerable to the rising energy prices as we are seeing now with increased closures and service reductions.
"Our fear is that more than 100 pools are under threat in the next six months. That would be a devastating blow for the millions who rely on being active in the water for their physical and mental health. Without additional support, the situation will only deteriorate further which would be an absolute tragedy."
To support the sector, please email or write to your MP with your concerns. Find your MP here.
*ukactive's survey was sent to all UK public sector leisure operators within ukactive's membership, with the number of respondents representing more than a third of all UK leisure centres and swimming pools.
**Savanta ComRes interviewed 2,002 UK respondents aged 16+ online between 29 September and 3 October 2022. Data were weighted to be representative of the UK by age, sex, region, ethnicity, disability and social grade. Savanta is a member of the British Polling Council and abides by its rules.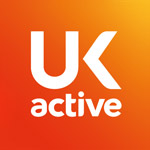 More People More Active More Often