More than 5.1m Britons laced up their trainers and got active on 27th September as National Fitness Day 2017 made good on its pledge to 'Move the Nation'.
Organised by not-for-profit health body ukactive, the largest National Fitness Day (NFD) ever saw over 20,000 free events (up 11 per cent from NFD 2016) across 6,297 venues (up 7 per cent) celebrate the fun of physical activity.
Now in its seventh year, National Fitness Day got off to a flying start with Strictly Come Dancing Star Darcey Bussell CBE leading a mass workout event in Central London. Hundreds of fitness enthusiasts and school children flocked to Everyone Active Paddington Recreation Ground to join Darcey for a DDMIX dance fitness class which made waves on national TV and radio stations, helping to take the total media reach of the NFD 2017 campaign to 62m (up 13 per cent).
As ever, National Fitness Day proved immensely popular on social media, attracting tweets from the likes of Manchester United, Tottenham Hotspur, Anthony Joshua and Davina McCall, as well as thousands of members of the public. National Fitness Day was the number one trending topic on Twitter throughout September 27th and reached over 65m users overall (up 33 per cent), with the help of the hugely successful #Fitness2Me campaign.
To better quantify the impact of National Fitness Day on physical activity participation levels, ukactive invested in an extensive research methodology to produce the 5.1m participation figure – the most robust measurement to date.
Employing the same methodology as high-profile national campaigns such as This Girl Can, ukactive commissioned polling from research specialist ComRes to calculate participation levels, allied with real-time figures from the DataHub, website sign-ups and additional reporting.
ukactive Strategic Projects Director and National Fitness Day Lead Will Smithard said: "It was fantastic to see diverse partners like AXA PPP healthcare, Argos and PPL join forces with the growing physical activity sector to make National Fitness Day a bigger success than ever before.
"Leading an active lifestyle continues to grow in importance and this is being reflected across government, business and the growing number of brands who recognise the power of this movement.
"We want to broaden the reach of National Fitness Day even further next year and are eager to work with as many parties as possible to further our mission of getting more people, more active, more often."
Chris Horlick, Director at AXA PPP healthcare, said: "It was great to see employers around the country getting National Fitness Day off to a Flying Start by encouraging employees to have a more active commute or get involved in free activities.
"Employers have a key role to play when it comes to supporting an active workforce and the health benefits of being physically active can pay dividends for employees and employers alike.
"Events such as National Fitness Day help to highlight that fitness can be fun, and can help prompt healthier habits."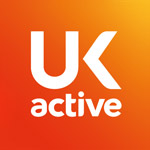 More People More Active More Often