By Huw Edwards, CEO of ukactive
The Government, the NHS, and its agencies deserve huge credit for the rollout of both the COVID-19 vaccine and booster programme. It has helped build a level of resilience in our communities which is allowing us to weather the worst of the storm following the challenges created by the Omicron variant. That said, our society has seen further restrictions enforced across all four nations to combat the threat of Omicron, and this has not only impacted our social engagement with family and friends again, but has severely damaged businesses that are still recovering from the lockdowns of 2020 and 2021.
Addressing the immediate challenges is clearly the priority, but a big question now being asked is are we going to be in a constant state of flux, awaiting the next variant that could again restrict our liberties and affect our livelihoods? This was a question posed by the previous Prime Minister, Theresa May, to the current Prime Minister in the Parliamentary debate on Plan B restrictions. She asked, "It is not in the national interest to partially or wholly shut down sectors of our economy every time we see a new variant, so will my Right Honourable Friend take this opportunity to inform the House as to whether and how the Government will be changing its approach when new variants arise?"
There is now a growing debate on how we "live with COVID-19" as a society, with commentary currently ranging from the implications and viability of being in a constant cycle of vaccinations, the projected cost of this (reported at £5bn a year), and to whether there should be charges for lateral flow tests.
However, to date there has been limited debate on how we increase our resilience against COVID-19 through improving our overall physical health: as individuals, as families, as communities, and as a nation.
While personal accountability is, and should be, the lead determinant in addressing physical health, the Government will be fully aware that COVID-19 has exposed the major health inequalities that run like fault lines through our communities.
As the Government prepares to publish its Levelling Up White Paper, its plan must include levelling up health in every community. The gap in public health has grown during the pandemic and precious local health facilities have been lost at a time when they are needed most, compromising our recovery. Now, our political leaders must fully explore what more they can do to support the drive to improve our national health.
Take exercise. It is generally accepted that exercise is beneficial for immune function, and number of studies have suggested an important role for exercise in enhancing the immune response to vaccination.
Recent research by Glasgow Caledonian University has shown that physically active people are 50% more likely to develop higher levels of antibodies after receiving a vaccine, when compared to those who are physically inactive, and that 30 minutes of activity five days a week decreases the risk of falling ill and dying of infectious diseases by 37%. The study concluded that getting people to exercise can significantly increase the effectiveness of vaccination campaigns.
Given the evidence of the benefits of exercise in building resilience, the Government should value exercise as being an essential, complementary component of any successful vaccine programme, effectively 'boosting the boosters' and helping to build the resilience we seek to combat future variants.
The Government should now place improving our national health alongside the operational plans for future vaccines, and provide robust plans for how we prepare for winter 2022/3 accordingly. What does this mean in practice? I would make two immediate recommendations.
Firstly, as a matter of urgency the Government should meet leaders across sport and physical activity sector to create a bold, tangible, and deliverable plan to elevate the importance of physical activity as part of our national COVID-19 recovery.
Secondly, the Government needs to raise the importance of public health policy within its work. We need to see the Chancellor deliver a "Public Health" Budget in March that supports the infrastructure, programmes, and services that improve community health.
It would be a major missed opportunity if we find ourselves at the end of 2022 facing the same health crisis we faced at the end of 2021. It is time for the Government to act, collaborate, and help fortify our country against future variants.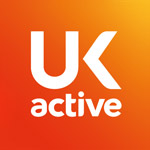 More People More Active More Often