MP discussed the most effective ways to allocate funding from the soft drinks industry levy for sport inside and outside of schools, today in a Westminster Hall debate tabled by Justin Tomlinson MP.
David Rutley, MP for Macclesfield, called on Government to prioritise efforts to encourage schools to adopt Active Mile initiatives during 2017.
Mr Rutley argued that active mile concepts, which were referenced in the Government's Childhood Obesity Plan, are "simple, basic initiatives, that encourage and inspire children, taking just 15 minutes out of the day to run, walk, or jog"
"They are fun, non-competitive and inclusive. Something everyone can engage with, and they help to encourage more children to get their 60 minutes of activity at school."
He further noted that the positive effects that active mile schemes and other physical activities can have on children's academic performance, which he said left kids "more awake, more alert, and more focused on their lessons". This argument was echoed by Mr Tomlinson, who noted that physical activity "was good for [children's] health and good for academic improvement".
Mr Rutley also advocated the role that organisations such as ukactive can play in facilitating the rollout of active mile schemes, including the Golden Mile, a year-round program which is run by Premier Sport.
These calls come in the wake of a recent report from ukactive; Blueprint for an Active Britain: Milestone Review, which called for the national roll out of active mile concepts, offering a simple way for schools to incorporate an inclusive physical activity into schools.
Other recommendations include:
Funding from the soft drinks levy should be used beyond the school gates to offer accessible physical activity sessions over holiday periods, where ukactive research has found that children are losing around 80 per cent of the fitness they build up during the school year due to inactive summer holidays. This was mentioned by Justin Tomlinson, MP for North Swindon, in the debate as he noted "the cliff-edge fall in activity during school holidays".
Primary schools nationwide to assess fitness in the same way as English and Maths, making direct interventions where necessary to protect children from ill health due to inactivity.
Government should commit to the level of funding pledged by the Sugar Levy, irrespective of the impact of reformulation measures taken by the soft drinks industry.
ukactive Executive Director Steven Ward said:
"Today's children are the least active generation ever so it's encouraging to see this urgent issue moving higher up the Westminster agenda and all credit to Justin Tomlinson MP for initiating this debate on how the money from the Sugar Levy should be spent to ensure it has greatest impact.
"Active mile schemes have shown themselves to be a great way of getting children moving more in school and should be rolled out nationwide, but ukactive research shows that children are least active when they're at home, so money from the Sugar Levy should also be used beyond the school gates to offer activity sessions that are accessible for all over holiday periods.
"Schools Minister Nick Gibb's confirmation that the £520m of extra funding from the Soft Drink Industry Levy will be ring-fenced until 2020 should be viewed as a deadline for the physical activity sector in order to evidence our impact. ukactive looks forward to working with a wide-range of partners to drive significant progress in this time and unlock further opportunities to our children moving again."
About ukactive
ukactive is the UK's leading not-for-profit health body for the physical activity sector, with almost 4,000 members from activity providers to major consumer brands, training facilities and equipment manufacturers. Members come from across the private, public and third sector and are united by ukactive's longstanding and uncompromising commitment to getting more people, more active, more often.
ukactive facilitates big impact partnerships, conceives and drives breakthrough campaigns, conducts critical research and galvanises key stakeholders to develop and deliver key projects that support and champion the physical activity agenda. The organisation's efforts are centred on supporting a national ambition to "Turn the tide of physical inactivity".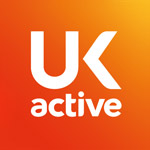 More People More Active More Often