In a week when NHS England proposals for pioneering new healthy towns made the headlines, ukactive Head of Communications Jak Phillips explains (in the video above) how ukactive was able to influence the news cycle and secure prominent newspaper, TV and radio slots to ensure the message of the physical activity sector was front and centre in the story.
Under the NHS England proposals, those who meet weekly activity targets could be offered discount gym memberships, savings on weekly supermarket shopping and sports gear, or free cinema tickets. Plans would also see housing developers offering free bikes with new homes, while streets would feature public gyms, adventure areas and sprint tracks.
ukactive appeared in several national newspapers when the story broke, including the frontpage of The Telegraph, The Times, The Sun and The Daily Mail. Driving the case for the physical activity sector, ukactive CEO Steven Ward urged the Government to "rip up the rulebook for town planning" and "embrace innovative solutions to get people back on their feet."
Steven was subsequently interviewed on BBC 5Live Breakfast, Victoria Derbyshire's BBC 2 TV Show, Sky News and several regional BBC Radio Stations, while Public Affairs Director Huw Edwards told Richard Madeley on Talk Radio that NHS incentivised gym memberships would provide a power tool to encourage people to be active. The day was rounded off by a stellar performance on BBC Radio Three Counties by Public Affairs Manager Geremy Sagoe who noted that "incentivisation has worked in supermarkets to make us buy more food so why shouldn't it work for getting people more active?"
To view the media round-up and Steven Ward's TV highlights, watch the video above.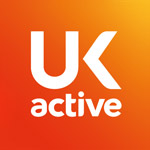 More People More Active More Often