ukactive chair and Crossbench peer Tanni Grey-Thompson appeared on BBC Breakfast this morning, arguing that more must be done to tackle youth inactivity.
Baroness Thompsons' remarks came as part of a segment on a new pilot scheme for PE tested in schools, in which pupils were encouraged to harness their own imaginations to learn fundamental movement skills and co-create their own PE games.
The pilot, a joint programme between Virgin Active and University of Bedfordshire, found that the PE sessions were more inclusive, collaborative, and saw a significant boost in both teachers' and children's confidence.
Baroness Thompson argued that ideas like these form part of an important push to get more children regularly active: "Major games inspire sporty children, that's brilliant, but we have to look beyond that.
"If we don't do something now, it'll have major implications on the whole of society, on pensions, the NHS. It's actually something we can't afford to push into the long grass."
The comments come ahead of the next week's launch of ukactive's Blueprint for an Active Britain: Milestones Review, at National Summit 2016, where a special breakout will discuss how we can deliver 60 minutes of physical activity a day for children and young people.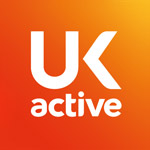 More People More Active More Often