Former Paralympian and Crossbench Peer says better attitudes and staff training as well as more inclusive marketing communications needed to inrease number of active disabled people
Baroness Tanni Grey-Thompson has called for a major shake-up of physical activity provision to remove the hidden barriers blocking disabled people from being more active.
The Crossbench Peer, who won 11 Paralympic gold medals as a wheelchair athlete, said that the impact of this summer's Paralympic Games must be harnessed to challenge both the positive and negative stereotypes of disability and spark a culture change across the UK's sports clubs and leisure facilities.
Grey-Thompson, who is Chair of non-profit health body ukactive, said that while physical access to sports and leisure activities is generally good, "hidden barriers" are consigning disabled people to the sidelines. Citing recommendations in ukactive's Blueprint for an Active Britain, she mooted greater access to behaviour change specialists in GP surgeries as the sort of proactive policies needed to overcome these hurdles.
"There needs to be a fundamental shake-up of our approach to bring physical activity for disabled people into the mainstream," said Grey-Thompson.
"The fact is that many people with impairments don't want to take part in designated disability activities, they want to take part in regular sessions, but there are hidden barriers blocking their path.
"To make this a reality, we need to upskill inexperienced staff who don't know how to interact with disabled people. We need to include disabled people among our target audiences when producing physical activity marketing materials. And we need to spread awareness so that disabled participation in sports and activity sessions becomes the norm rather than the exception."
Grey-Thompson's comments come just weeks after the Equality and Human Rights Commission (EHRC) announced that disabled people are still being treated as "second-class citizens" across large sections of society, including the leisure sector.
There are around 9.4m disabled people in England, accounting for 18 per cent of the population, however access to regular exercise remains a significant challenge. The latest Sport England Active People Survey figures show that disabled people are half as likely to be active as non-disabled people. As such, ukactive is working with the English Federation of Disability Sport (EFDS) to make active lives possible and improve access to physical activity.
Grey-Thompson pointed to the impact of Sport England's This Girl Can campaign – which inspired 2.8m women to participate in physical activity – as an example of what can be achieved by engaging marginalised demographics.
She said that initiatives like Together We Will – a three-month awareness campaign delivered by the English Federation of Disability Sport (EFDS) and the National Disability Sports Organisations (NDSOs) – can help to play a key role in tackling the barriers to activity faced by disabled people.
The Sport England-funded campaign aims to encourage and support disabled people, along with their friends and families, to become more active.
Barry Horne, Chief Executive at EFDS, said:
"Together We Will shares first-hand experiences from disabled people about why being active is important to them. It also brings together useful information and support on how and where you can begin getting active.
"As much as the Paralympics is a terrific marketing hook not everyone is motivated by elite sport or talented people. We need to look beyond Rio and include disabled people within our campaigns all year round."
With ParalympicsGB looking to build on the success of their Olympic peers, Grey-Thompson said it's vital that medal glory translates into tangible outcomes for the wider disabled community.
"We must learn the lessons from the aftermath of London 2012 and make sure that four years down the line we are not seeing disabled people left on the sidelines of physical activity," added Grey-Thompson.
"The Rio 2016 Paralympics offer a prime opportunity to create more mainstream physical activity opportunities for disabled people, but this will require a proactive assault on existing obstacles from policymakers and activity providers alike."
Breaking down barriers – physical activity sector case studies
Instructability
A beacon of inclusion has been the multi-award winning Instructability programme led by Aspire and funded by Sport England. This programme has placed hundreds of disabled people into work in the physical activity sector, with disabled people supported in their career progression from the gym floor to senior levels of executive leadership and management. Both ukactive and the EFDS have called for the programme to be expanded nationwide.
Passport to Leisure
Under Passport to Leisure schemes, many local authorities have offered discounted access to physical activity sessions for disabled people. Working to help remove some of the financial barriers to exercise, local authorities including Birmingham City Council and leisure trusts such as GLL and Places for People Leisure have offered discounts of up to 30 per cent off most activities at leisure centres, wellbeing centres and swimming pools.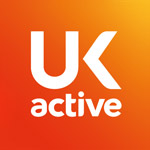 More People More Active More Often