Paralympian Baroness Tanni Grey-Thompson will use a speech this Thursday to call on employers to lead the way in combatting inactive workplaces, contributing to the UK's inactivity pandemic costing £20bn every year.
Baroness Grey-Thompson will appeal to employers to treat provision of physical activity throughout the working day 'with the same importance as annual and sick leave', to achieve a much-needed culture shift in office life; suggesting more employers should incorporate activity plans, corporate gym memberships and sit-stand desks.
"Employers in the UK are not doing enough to improve health and wellbeing for workers and the NHS is footing the bill," Baroness Grey-Thompson will say, pointing to an American model where health insurance premiums mean big businesses are more in tune with employee health needs.
Government research shows that over one quarter of adults in the UK are classed as inactive, costing the UK economy £20bn per year and causing 37,000 premature mortalities; and the rise of sedentary office jobs has played a leading role.
Research from Public Health England shows that office workers now spend 75% of the day sedentary and less than half take a full lunch break.
Baroness Grey-Thompson will say that nothing short of a 'radical overhaul' of current working life is needed and that even those who are sufficiently active outside of work could be slashing their life expectancy by as much as five years through sedentary occupations.
This call comes as the NHS struggles to cope with the rising number of musculoskeletal problems and lifestyle-related diseases brought about by inactivity with back, neck and muscle pain being the largest cause of the UK's 131 million sick-days.
Grey-Thompson, who is chair of not-for-profit health body ukactive, will also build on recommendations to Government made in ukactive's Blueprint for an Active Britain report launched last November at an event with the Ministers for Sport and Public Health, which called on the state to expand the successful "Cycle to work" scheme to a 'Workout from work' scheme which would include fitness trackers and gym memberships as part of an assault on inactivity in the workplace.
Baroness Tanni Grey-Thompson will say:
"If we continue down this path of inactive working we will jeopardise the stability of our National Health Service for future generations. We have been sleepwalking into a sedentary lifestyle, and now the office environment needs a radical overhaul to put regular activity back into daily life."
"Given that managing long-term conditions consumes around 70% of the NHS's annual budget- it is crucial that we meaningfully address the inactivity crisis in the workplace, helping to reduce the burden of long-term conditions both for the NHS and the individuals in question. Employers everywhere must take the health of their staff seriously with the promotion of active working becoming as expected as annual leave or sick leave.
"Research shows that active employees are happier, healthier and more productive – so it's a win-win."
Research from the Expert Statement commissioned by Public Health England and Active Working CIC, into the issue of the sedentary office found that people who work in offices spend 65-75% of their time sedentary with just over 50% admitting they don't take lunch breaks and regularly eat lunch at their desks.
Previous research by ukactive has shown that 29 per cent of people in England are classed as physically inactive, meaning they fail to achieve 30 minutes of moderate intensity physical activity per week. This puts them at significantly greater risk of up to 20 conditions including heart disease, diabetes, hypertension, dementia and mental health problems.
Inactivity directly contributes to one in six deaths in the UK, making it as dangerous as smoking. It has been estimated that nearly 37,000 deaths a year could be prevented in England alone if everyone met minimum guidelines for activity set by the Chief Medical Officer.
Estimated figures used by the government show that physical inactivity could cost the UK economy up to £20bn per year.
ENDS
About ukactive
ukactive is the UK's leading not-for-profit health body for the physical activity sector, with over 3,500 members from activity providers to major consumer brands, training facilities and equipment manufacturers. Members come from across the private, public and third sector and are united by ukactive's longstanding and uncompromising commitment to getting more people, more active, more often. ukactive facilitates big impact partnerships, conceives and drives breakthrough campaigns, conducts critical research and galvanises key stakeholders to develop and deliver key projects that support and champion the physical activity agenda. The organisation's efforts are centred on supporting a national ambition to "Turn the tide of physical inactivity".
About Active Working
Active WorkingTM is a Community Interest Company who focus on assisting companies reduce sedentary behaviour in the office. The Active Working Summit, now in its second year, brings together doctors, employers and experts in the field of health, psychology, and corporate wellbeing to discuss methods for creating more active workplaces as well as what evidence there is to support such developments of interventions and programmes.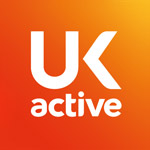 More People More Active More Often