Actor and muscle man, Dwayne Johnson (The Rock), Barbie superstar, Margot Robbie, actress and comedian, Dawn French, and fitness-fanatic Joe Wicks are among the top people Britons would most want to work out with, according to a new survey for National Fitness Day.
Despite unlimited possibilities, a significant number of Brits would still choose their own partner as their dream workout buddy, highlighting the importance of support and spending quality time with loved ones in Brits' exercise routines.
A survey of UK adults has revealed the top names we'd love to share a workout with, as the nation prepares for National Fitness Day on Wednesday.
Whether it's a Pilates session with your favourite singer or a weights session in the gym with your bodybuilding icon, the nationally representative survey of 2,271 UK-based adults had a range of responses, from comedians and sports personalities to singers and TV presenters.
Top 5 dream male workout partners:
Dwayne Johnson (The Rock)
Arnold Schwarzenegger
Joe Wicks
Mr Motivator
David Beckham
Top 5 dream female workout partners:
Margot Robbie
Scarlett Johansson
Dawn French
Jane Fonda
Joanna Lumley
Top 5 categories for the nation's dream workout partner:
Actors and actresses
Sports stars
Partner/spouse/boyfriend/girlfriend
Singers and musicians
TV presenters
The top male workout buddies* that most Brits would want alongside them in a workout are Dwayne Johnson (The Rock), followed closely by Arnold Schwarzenegger, Joe Wicks, Mr Motivator and David Beckham.
The top female workout buddies are Margot Robbie, Scarlett Johansson, Dawn French, Jane Fonda and Joanna Lumley.
And while working out with an actor or actress tops the charts, eight per cent of Brits would still choose to exercise alongside their partner, suggesting that quality time and working out with someone you know helps make being active more fun.
The poll, commissioned by National Fitness Day organisers ukactive and conducted by Savanta**, looked into the main motivators for Brits in their fitness journeys.
It shows that mental health is the most popular reason for people being active today, with 54% saying they exercise to help their mental health and wellbeing, while 49% said that one of the biggest motivations was to get in shape***.
Other motivating factors include relieving stress (41%), the opportunity to improve confidence (32%), socialising (16%) and making new friends (8%).
It is clear that Brits enjoy exercise for its restorative qualities and the health and wellbeing benefits it can bring.
National Fitness Day takes place this Wednesday, 20 September, and this year's theme, 'Your Health is for Life', is all about starting a lifelong routine of being physically active. It is also the perfect opportunity to grab your workout partner (whoever that is) and try something new.
Thousands of free activities will be hosted across the UK at gyms, leisure centres, pools, sports clubs, schools, and workplaces, helping to make National Fitness Day the most active day of the year.
Mr Motivator, said: "The more different and varied that fitness instructors are the better – giving everyone a choice of how to workout.
"Select who you wish as your dream workout partner and then embrace the wonderful benefits you will derive from a more active lifestyle.
"Regardless of who you choose make sure you exercise and most importantly make sure you have fun!"
Huw Edwards, CEO of ukactive, said: "There are a million great reasons for being physically active throughout our lives and these findings show how much people value the social and mental benefits, as well as the physical impact.
"It's great to see the stars inspiring our nation to be more active, but even better to hear people recognise the inspiration closer to home.
"Whether it's your partner, a friend, colleague, your local exercise group, or sports club, getting active together has never been more rewarding and important for good health and wellbeing throughout our lives.
"We're on a mission to make the UK the most active nation in Europe so we're encouraging people of all ages, abilities and backgrounds to join the fun and commit to being more active every day of the year."
For more information and to find a venue near you, visit www.nationalfitnessday.com
*As an open question, respondents were able to enter any name as their dream workout partner, rather than selecting from options.
** Savanta interviewed 2,271 British adults aged 18+ online between 26th and 28th August 2023. The data were weighted to be nationally representative of UK adults aged 18+ by age, gender, and region.
*** Respondents could pick multiple reasons for keeping physically active.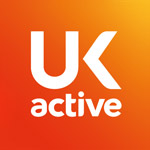 More People More Active More Often