he Sport and Recreation Alliance and ukactive have launched a brand new health report to provide an up-to-date picture of the public health and commissioning landscape in England. Physical Activity and Health: Working Together to get the Nation Moving sets out the key role the sport, recreation and physical activity sector can play in tackling poor physical and mental health.
The report identifies a number of key policy recommendations from the Sport and Recreation Alliance and ukactive to ensure that both national and local frameworks encourage and facilitate joined-up working to help encourage more people to be more active. The Government's new strategy for sport and physical activity, Sporting Future: A New Strategy for an Active Nation placed an emphasis on collaborative working across national Government departments and an objective of the report is to help enable and support this style of working.
Physical Activity and Health: Working Together to get the Nation Moving also contains a summary of the health service commissioning process, case studies of good practice and top tips on how to engage organisations in the health sector from experts including Public Health England and Sport England.
The report was launched at a breakfast briefing hosted by the Alliance's corporate partner Gateley PLC. During the briefing, attendees heard from:
Dr Justin Varney, National Lead for Adult Health and Wellbeing, Public Health England
Sarah Ruane, Strategic Health Lead, Sport England
Lara Lill, Head of Health and Wellbeing, Amateur Swimming Association
Andy Fairhurst, Public Health Programme Manager, Kent County Council
The briefing explored how to embed sport and physical activity in the health commissioning landscape and how organisations in the sport, recreation and physical activity sector can better engage with their counterparts responsible for public health.
Emma Boggis, CEO of the Sport and Recreation Alliance, said: "Working together to get the nation moving demonstrates how the sport, recreation and physical activity sector, working in partnership with health professionals, can play a key role in tackling inactivity. We need to build on positive developments, such as the Government's Sporting Future strategy which sets physical and mental wellbeing as key outcomes, and work together to put sport and physical activity front and centre when designing solutions for the major public health issues we face.
"We are pleased to have worked with ukactive on this report and we hope our members and partners find it a valuable resource to support further engagement with health professionals and commissioning groups to help get more people moving more often."
Steven Ward, Executive Director at ukactive, commented:
"The public health landscape has become so crucial for members of ukactive and the Sport and Recreation Alliance, therefore we are delighted to be able to present today a new resource which will support our members to understand and work with the health sector to get more people, more active. Over recent years there has been a fundamental shift in the priorities of local and central government towards highlighting health outcomes of the work that we do, so it is essential that we support each other and our members to work effectively with this sector to get the best results possible.
Download a copy of Physical Activity and Health: Working Together to get the Nation Moving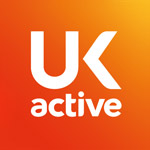 More People More Active More Often